Author Amanda Cassidy on exploring the darker side of motherhood
---
With the release of her debut novel, Amanda Cassidy shares her thoughts on the art of the suspenseful thriller, shattering the ideals of parenthood, and starting a new career in your forties.
I've been writing non-fiction as a journalist for a number of years. Every time I'd report on a crime or interview someone, I'd wonder what happened once we stopped recording, once they got home. Writing fiction allowed my imagination to run loose, and lockdown presented that do-or-die moment.
I knew there'd never been a better time to try to write a novel, and the reclusive nature of the pandemic seemed to complement my creativity. It helped that I could create my own world while the actual world was suspended. We spent time in Spain during lockdown, where I'd watch my children playing on the beach. One day, I was sitting alone in one of the beach bars imagining the horror of something happening to them. What if it happened on my watch? Imagine if I was drinking at the time… I took my son's home-school maths copy and wrote what is now the prologue to Breaking.
Breaking is the story of Dr Mirren Fitzpatrick, an Irish mother whose eight-year-old daughter Alannah disappears while she's drinking in a beach bar in the Florida Keys. The family are on holiday at a five-star resort. A trial by media ensues and Mirren is turned from a figure of pity to the villain who neglected to protect her child. The novel weaves between Mirren's upbringing in Connemara and the pretty paradise of the resort – two very different beach scenes. It's dark and suspenseful because everyone seems suspicious in their own way, and at the heart of it all, there's this innocent child who seems to have vanished into thin air.
I wrote Breaking as a personal challenge, never thinking it would see the light of day, so when agents started expressing an interest, I was honestly shocked. Although exposing, it was such a validation of my passion and as tough as it is to start a new chapter in your forties, it immediately felt right.
Historically, the most powerful person in a child's life is their mother. It may be why many of the old fairytales had scary female villains – the evil stepmother, the old hag with a poisonous apple. What's especially frightening is imagining the person who is supposed to be a benevolent nurturer – the very one to protect you – turn against you. That's suddenly complicated – the mother who doesn't mother. Or worse, the mother who wishes her child harm. Just the perception of it being sinister is compelling.
I wanted Breaking to be the ultimate horror story. After all, what kind of mother leaves her child unsupervised to go drinking? Such judgement has stalked women for generations. We're judged by society, yes, but also by ourselves. I wanted it to be a thoughtful exploration of the dark corners of motherhood against the backdrop of a lost child.
The "mummy noir" genre is an inventive twist on the suspense thriller form. It's a subject matter that can be so deliciously complex – a character study of mothers through the lens of a crime. Ultimately, it boils down to one thing: the perverse horror of imagining something so awful could possibly unfold in a situation that should normally be comfortingly ordinary.
To springboard from something that's supposed to be safe to something so jarring is fascinating as a writer. Dark motherhood sees the warm ideals of parenthood shattered with a pen. When you become a parent, the weight of new responsibilities can overwhelm. You fear your child might be switched, or that someone would drop them. You worry your baby will overheat, or roll off the changer. It all feels so horribly powerful to be tasked with their survival. It's about groping blindly in the dark, with surprises potentially around every sticky-fingered corner. And fear of the unknown is an important tool when it comes to writing a good thriller.
I wanted the landscape almost to be another character in the story. I grew up on stories about giants and fairies and mystical other lands. Driving in the Irish countryside, my parents would point out leprechauns and fairies in the patchwork fields, and my siblings and I really believed we saw them. It taught me the power of imagination, the importance of magical thinking and the impact of superstition. There weren't enough words to describe the landscape – the purple hills, those rocky cliffs, the jagged green edges. It was enchanting.
I've now finished writing my second book, which is out next summer. And I've received exciting TV-related news about Breaking – but I can't talk about that yet. I'm halfway through writing my third book, which is what's currently keeping me up at night. Mostly, though, I'm trying to make sure I balance my work with my family life and still make time to tell my children bedtime stories, just like the ones I grew up with.
Read an extract from Breaking here.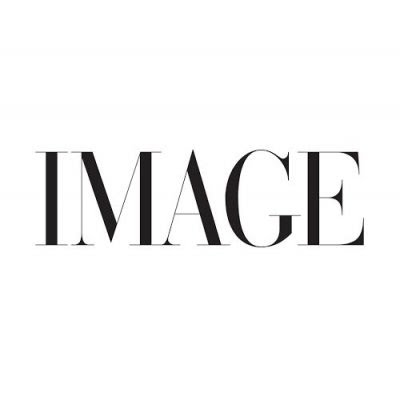 Breaking by Amanda Cassidy (Canelo Crime) is out now.  This article originally appeared in the Autumn 2022 issue of IMAGE.