4 vintage lovers share where they hunt for treasures for their home
---
The next generation of antiquarians share why modern homes need a mix of old and new, and how to find vintage and antique pieces.
Joy Thorpe
Joy Thorpe

is an interior designer, antiques dealer and stylist. She has a store in Castlecomer, Co Kilkenny.
A lot of people told me I was absolutely nuts when I opened a store in Castlecomer in September 2020. I was closed more than I was open at the start, which was a bit soul-destroying, to be honest. 
But I just loved the property, particularly because it's so Instagrammable. My product is just as likely to sell on Instagram as it is in the shop and I wanted a space that was all my own to showcase it. 
I didn't want it to be your typical antiques shop that is full to the brim with stock and a bit dusty. I wanted everything to be quite polished and curated, so when you come into the store, you can picture it in your home. 
I mainly buy from auction houses, car-boot sales and flea markets. I also buy in Morocco – I just love the richness of the textiles. Most auctions are online now and while it has made it so much more accessible, it's just not the same. Before Covid you'd be driving several hours to an auction and the whole way there you'd be excited about what you might find.
When you work in this industry, you realise that there is a buyer for everything – and I mean everything. You think, 'Who on earth would buy that?' and then there are people fighting over it! It amazes me how many men in their 50s, 60s and 70s just love buying toys. Maybe, growing up in Ireland, they couldn't afford them?
Younger buyers want more bang for their buck. They're not going to spend €200 on a silver gravy boat but they'll buy more practical bits like, say, silver salt and pepper shakers. And while our parents' generation would have hidden them away in the cupboard, this generation will have them out on the table.
At the moment I'm selling a lot of leather Chesterfields. I can't get enough of them in, which is funny because a couple of years ago I couldn't sell them. There's also a move towards really beautiful woods in paler tones. Pine went out of favour for so long but I think people are now appreciating the quality of it.
As for my personal wish list, I'd really like a taxidermy swan. I'd put a pearl necklace on it and have it in a room with nothing else. It's a bit off the wall, but it would be a conversation piece, if nothing else!"
Jeni Glasgow
Jeni Glasgow

is a Meath-based creative director and an inveterate collector of antiques and fine arts.

"I started collecting in my early 20s. Around that time I shared a little stall at the Blackrock Market with the amazing stylist and visionary, Betty Wall. I sold bric-a-brac and vintage clothes and Betty sold exquisite vintage pieces and accessories. I probably bought more from Betty and the other vendors than I ever sold, but I loved it. I also had a unit at the Blackberry Fair Market in Rathmines, selling everything from junk to jam.

There's nothing I love more than an American yard sale, French flea market or local auction but more recently my focus has shifted online. My friend Killian McNulty has an incredible site for vintage furniture called The Vintage Hub and an ex-prop hire page on Instagram, The Antiques Hub, where I've picked up some amazing pieces. Back to Basics Décor (@b2bdecor) is where I go for eye-candy and treasure.
I have so many treasured finds, but still top of my list is a large ceramic swan vase that I stumbled across one Sunday morning at the Balbriggan Market. The juxtaposition of its sheer beauty and the crazy surroundings of this car-boot sale has never been lost on me – it almost felt like poetry in motion. However,
I cannot deny the absolute joy I feel every time I look at two very large V&A display cases, discovered in a salvage yard, that now reside in a shed attached to my house.
I enjoy the randomness of discovery. I like how a wide variety of unexpected treasure can reveal itself to you over time, like secrets shared perhaps? However, with that said, I recently bought a very old and worn-out dark canvas featuring mackerel and lobster from Back to Basics Décor that now hangs in my kitchen.
It joins another canvas so dark and worn that you can hardly discern the dead bird in the mountains – this sounds strange, I know! But I guess I'm on the lookout for a third and smaller canvas to complement these two and then this collection will be complete. But I'm in no rush.
There have been so many purchases or pieces pulled from skips over the years that I have brought home, saying to myself, 'This will look great repaired/recovered/revamped', but in reality I have a terribly long finger and am the worst procrastinator, so it's rare that anything ever gets done."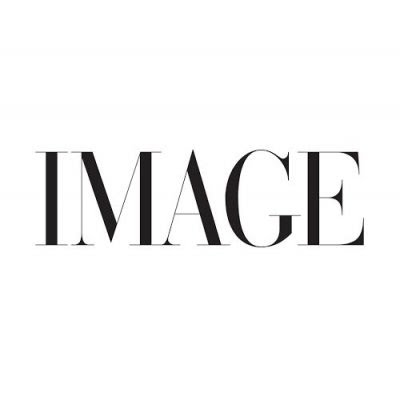 Zoë Carney
Zoë Carney is an interior stylist and the owner of lifestyle and interiors store, House of Indi. She started collecting antiques and artwork when she was a child.
"I started collecting vintage furniture and antiques when I was very young. I grew up in Monkstown and I distinctly remember this incredible indoor-outdoor market in the 1980s. I was only five or six when my mum and I first visited and I remember rummaging away and thinking, 'This is the best thing ever, this is what I want to do'. On one of our visits my mum bought a huge 1920s photographic print of a woman and a dog with a stunning frame, and I still have it in my bedroom today.
I collected throughout my teens. Anywhere I'd go, I'd find out where the local market was. I started with charity shops, which used to be full to the brim with treasure. Unfortunately they're not so great anymore. 
I now sell antique and vintage furniture, as well as modern homewares. It's a small business so I really get to know my customers. They often send me pictures of things in situ and it makes me so happy to see things being used and being lived with.
I love thinking about the journey of the piece. I remember I got a few sets of wooden Italian cinema seats from the 1930s. Those Italian seats ended up going to Paris, and then that lovely woman moved back to Dublin, so the seats had a long journey. My favourite find is a 1930s Italian ceramic, life-size sitting greyhound. We had to keep him and he is now called Cecil! 
My own house is super cute but our downstairs doesn't lend itself to lighting because the ceilings aren't very high. I'll be going for French or Italian crystal lighting and brass wall sconces the minute we move.
I think houses should be made up of the old and the new; the functional and the beautiful. You're not buying into a trend if you buy something that you love authentically, and it's not going to date. And then when you've had enough of it, whether it's 10, 15, 20 years later, you're going to sell it on, no problem. And if you've done your research and rummaged online, then you are absolutely going to make a profit when you sell it on.
I think that's the modern-day home. Your house is going to look lived-in and real with those objects in it. It's not too trend-driven and it's authentic to you."
Suzie McAdam
Suzie Mc Adam

is an interior designer and Home of the Year judge. She sources antiques from all over the world for her clients and customers.
"My great-grandmother lived in a Georgian farmhouse in Louth and it was my favourite place to go when I was growing up. I loved rummaging around and finding old photo albums, really interesting furniture and tapestry. It was a bit of an Aladdin's cave of antiques and old things and it definitely made an impression on me. 
Nowadays, as an interior designer, I always incorporate antiques and vintage into my schemes. A lot of my clients already have their own antiques, whether it's a family heirloom or a much-loved piece. What's interesting for me is finding the piece to elevate that scheme, and give everything else in the room a much stronger identity.
I really miss live auctions at the moment. Men have rugby matches and I have auctions – that's where I get my buzz! Buckleys in Sandycove was one of my favourites, but it recently closed down. The Saleroom auction site is great too, but I've learned the hard way that glass and marble can be so expensive to ship so it's probably best to go for softer pieces. 
I also miss travelling to markets. One of my favourite places to go is the Clignancourt antiques market in Paris. I feel like my knowledge grows every time I go there. The dealers are so interested in the narrative and where the pieces come from. And I love the vibe when they're having their lunch and their glass of wine and you feel like you can't interrupt them.
Sometimes I'm searching for a specific piece for a project but then I might see another incredible piece. Prior to opening our showroom, I didn't have anywhere to put those items so it's nice to be able to discover different pieces we can sell.
I have a lot of favourite pieces. There's a Victorian Chinoiserie mirror over my fireplace that I'm a little bit obsessed with and I don't think I'd ever part with it. I went through a phase of 1930s club chairs – I'm drawn to those softer, organic 1930s shapes. 
I don't pretend to be an antiques expert. I try to go with my intuition. If you don't have an expert antiques eye you're better to go with your instincts and what you really like, rather than what you think will become really valuable. That kind of game is fun to play, but I wouldn't go in with that expectation."
This article originally appeared in the Spring/Summer 2021 issue of IMAGE Interiors Magazine. Have you thought about becoming a subscriber? Find out more, and sign up here.