4 scenic road trips from Dublin (and the best pit stops along the way)
Sponsored By
---
Sponsored By
We've rounded up some of the best road trips from Dublin, including the best cafes and highlights along the way.
Stuck for something to do with the kids? Don't worry. We've got you covered.
Avoid the antsiness of being cooped up indoors and explore somewhere new on a road trip across the country, close or far.
Whether you're looking to escape into nature and take the family off the beaten path, or simply change up your surroundings and traverse a new town, these routes offer a refreshing getaway from the humdrum of routine life.
Boyne Valley Drive 
Co Meath and Louth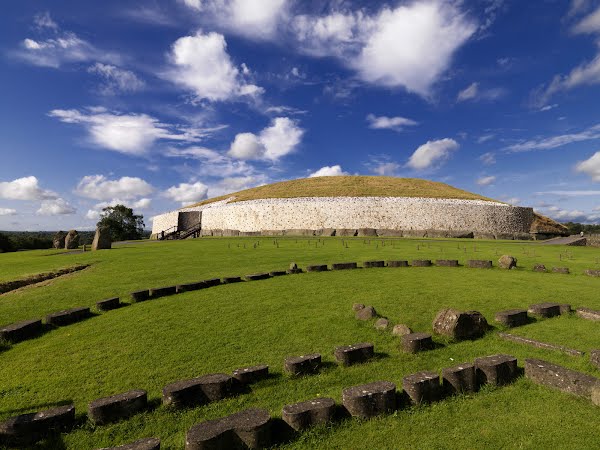 Just a 45-minute jaunt from Dublin, Boyne Valley Drive is a great option for history fans or those looking for engaging activities. The 225 kilometres route connects 22 historic sites scattered across Meath and Louth, including Newgrange, the Hill of Tara, Trim Castle and the site of the 1690 Battle of the Boyne.
If you're short on time, I recommend starting with Trim Castle, where you can walk the grounds and see inside the castle as well. St Mary's Abbey is just across the River Boyne and there's a lovely green space you can walk around with the dog too. There are also a few bakeries and pubs to grab food off the town's main street, then on to the Hill of Tara just 20 minutes from there. 
Cafes: The Olive Tree (near Trim Castle), Gulp Coffee (off the M3 at junction 7), Ode (Navan), The Book Market (Kells).
Dublin to Doolin
Co Galway, Connemara and Clare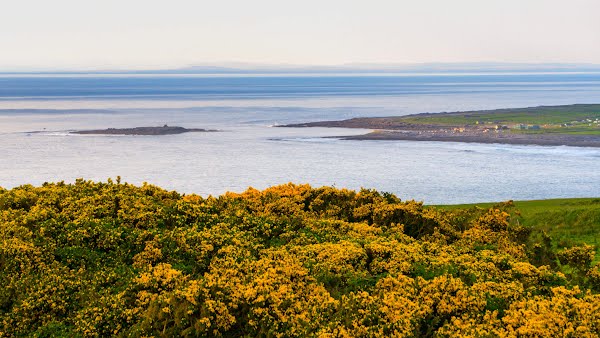 A longer trip, the drive from Dublin to Doolin is definitely bucket list-worthy. Spanning 435km, the three-hour journey travels through gorgeous views of glimmering lakes in Galway, towering mountains in Connemara and cliffside vistas in Clare. The Burren and Aillwee Cave are must-sees on the way there or back as well.
I'd recommend booking a night or two in Doolin. It's a colourful, seaside town with plenty of delicious food and nearby beaches. You can do the cliff walk there to see the famous Cliffs of Moher or for something less known, try the ferry to Inis Oírr or a trip to the fairy tale-esque Doonagore Castle. With so much to do, the whole family can find something they enjoy.
Cafes: Bastion Kitchen & FINE (Athlone), The Book (Athenry, Co Galway), The Ivy Cottage, Dodi Cafe & Moher Cottage (Doolin)
Dún Laoghaire to Greystones
Co Dublin and Wicklow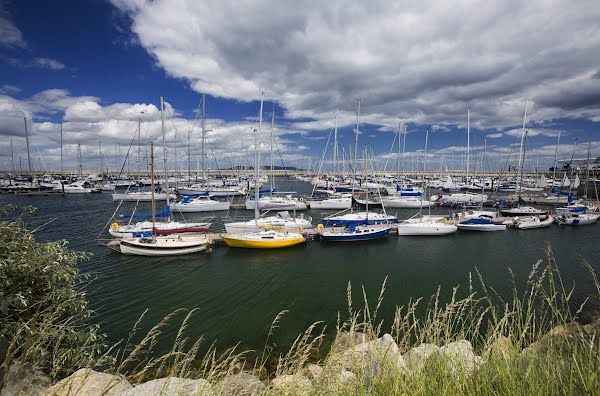 Looking for something more local? This coastal drive is only 20km and takes you from Dún Laoghaire to Greystones with dramatic seascapes and impressive mansions along the way. En route, you'll pass through some lovely villages like Sandycove, Dalkey and Killiney. There's plenty of spots to pull over and snap some great photos too. 
For the kids, plan a quick stop in Bray – where they can walk the boardwalk with an ice cream, try tasty fish 'n' chips or play at the nearby arcade. Box Burger and Platform Pizza are delicious too!
Finally, you'll end up in Greystones, where you can walk the pebbly beach, visit local castles, take a boat ride at the harbour marina or enjoy a dinner at one of their many top tier restaurants.
Cafes: The Cali Kitchen & Two Beans (Dún Laoghaire), Caffe Letterario Gattanera & Dockyard No 8 (Bray), The Happy Pear & The Bear Paw Deli (Greystones)
Hook Peninsula
Co Wicklow & Wexford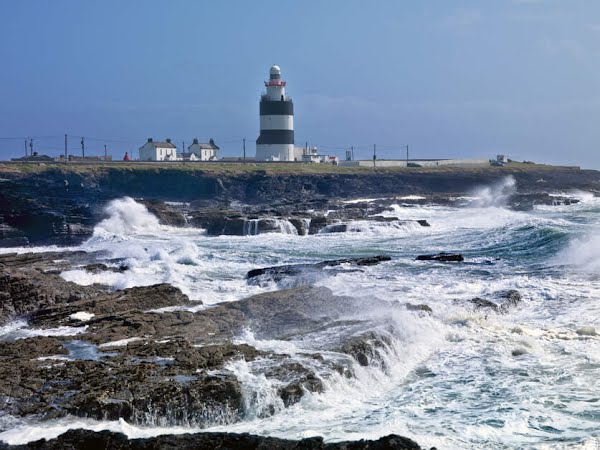 There are two scenic drives you can take to Hook Peninsula in Co Wexford. The first goes down through Wicklow, with gorgeous greenery, hills, lakes and coastal views. Highlights include Sally's Gap, the Wicklow Mountains, Glendalough Valley (with an ancient monastery and lake walk) and Wexford.
The second takes you more inland through Newbridge and Kilkenny, and it is a great option to stop into cities for family friendly activities. Kilkenny is a lovely medieval town, where you can tour the famous castle, discover Dunmore Caves, roam Mount Juliet Estate or have a picnic with a view atop Brandon Hill.
Once you've arrived at Hook Peninsula, you can continue your drive along the The Ring of Hook route, with sights of Hook Lighthouse, Tintern Abbey, Saltmills and Baginbun Bay beach. One noteworthy stop is Danescastle Fruit Farm in Bannow, where you can sample some local strawberries.
Taking sustainability on the road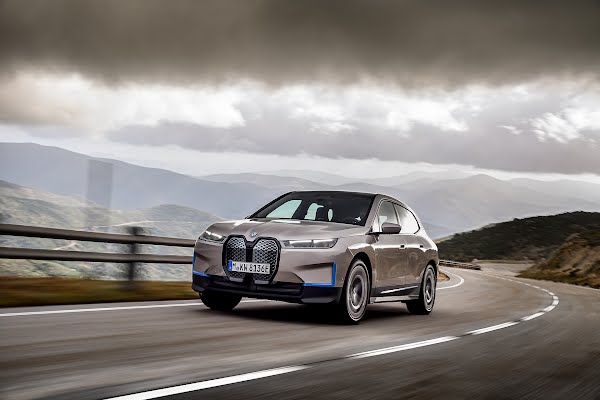 There are so many ways to make our adventures on the road more sustainable. We can bring along reusable food containers and coffee cups; we can leave no trace and encourage our children to dispose of trash correctly; and we can drive an electric car to help eliminate carbon emissions.
BMW is helping Ireland towards a greener future with their line of electric cars — the iX — available at Conlan's Motors. It's fully electric, uses exclusively renewable energy sources during production and incorporates natural materials and recycles within the interior.
Its interior is made from naturally, olive leaf-tanned Castanea leather, and it has 100% Econyl floor mats too. Every detail within the entire lifecycle is not only considered but instrumental in creating the Ultimate Driving Machine for a new generation.
The iX is BMW's most sustainable car yet, so you can take it on your next family road trip and rest easy knowing you're make a positive difference for the environment.
---
Celebrating 56 years in business this week and family run all the way, Conlans knows all about sustainability and caring for the future of families across Ireland. Shop the fully electric BMW range at Conlans' locations in Naas (Naas Enterprise Park, Newhall, Co Kildare, W91 E6EP) and Limerick (Tipperary Road, Garryglass, Co. Limerick, V94 AW61), and follow them on Facebook and Instagram to learn more.