Planning what to do this weekend? Us too, and we have several dog-friendly activities in mind.
It's common knowledge at this point that pet sales and adoptions soared during lockdown. According to the Pet Food Manufacturers' Association, a total of 3.2 million households across the UK acquired a pet since the start of the pandemic, with much the same story being reported in other parts of the world too. 
In fact, Chief Inspector of the Irish Society for the Prevention of Cruelty to Animals (ISPCA) previously told The Irish Examiner, that the demand for puppies, in particular, was "unlike anything I've ever seen". A sentiment reiterated by Dogs Trust Ireland – the country's largest dog welfare charity – noted a 134% increase in the number of adoption requests last year. 
With so many working from home and no chance to meet up or socialise with others, adopting a pet seemed like a good way to pass the time but while the thought of having a dog is one that probably appeals to most people, the reality of caring for another living thing can be far more taxing… and despite a huge uptake in adoptions throughout the pandemic, the Dublin Society for the Prevention of Cruelty to Animals (DSPCA) is now in the midst of the fallout. 
That being said, there are still plenty of very happy dog owners all around the country who love nothing more than bringing their BFF along with them when out adventuring. Countless places have extended their welcome to accommodate the demand for dog-friendly services and whether it's a dog-friendly café or a spot of paddleboarding that takes your fancy, you're sure to find something to suit on this list.
Paddleboard down the Shannon Blueway 
Some dogs really love splashing about, in which case anything involving a body of water – be that a nearby river, the glorious Irish coastline or a particularly large puddle – will always garner lots of tail wagging.
While you're likely to already have brought your pup on a trip to the seaside, one thing you may not have tried with your pooch in tow is stand-up paddleboarding. Sounds tricky, but having your dog on board isn't actually all that much of a hindrance once you've managed to find your balance.
Seeing a gap in the market and jumping at the chance to fill it, Leitrim Surf Company are well versed in all manner of water activities and are equipped to look after both you and your lovely dog too.
Go for a hike
After yet another week working from home, we'll bet that both dog and owner are probably in need of a good stretch. Obviously, a quick walk to your local park would suffice but why not take it up a notch and head for Torc Mountain in Kerry. A popular spot for outdoor enthusiasts (and their canine companions), it measures just over 500 metres high (535 metres to be exact) and offers spectacular views of the surrounding Killarney National Park and McGillicuddy Reeks. 
Geared towards walkers of reasonable fitness, the route consists of woodland trails, boardwalk and stone steps with the occasional muddy path too. Be sure to keep your dog on a lead if you do attempt this walk though.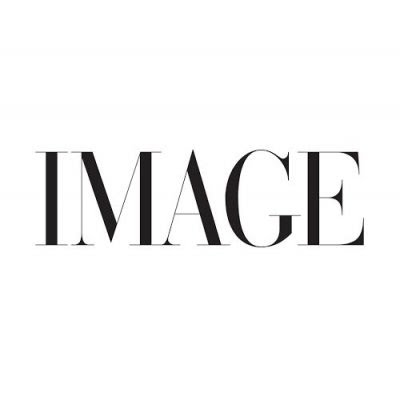 Pick up a puppuccino 
Just as the number of dog owners across the country is on the rise, so too is the popularity of dog-friendly establishments to welcome them. And no good café would be complete these days without offering patrons a puppuccino, now would it? 
Thankfully, the dog-friendly café scene has grown year on year in Ireland and there are plenty of places suited to pet owners – Pink Moon in Cork, for example. A coffee house and social hub, they serve up good coffee and hearty food with tasty desserts and an extensive wine list to boot too. Sure not to forget their four-legged customers either, they even have puppuccinos on the menu. 
Playdate at Pamela's dog park 
Ok, yes… technically this one is a park, but it's more than just a large expanse of grass so I made a special allowance and included it.
Perched on the grounds of the WSPCA, Pamela's Dog Park first opened to the public almost five years ago. Funded with thanks to generous donations from the public, local woman Pamela Isdell was amongst those to have supported the cause and the park was so named in her honour. A much-loved addition to the area since it arrived on the scene, it's a great spot for dog owners to mingle while socialising their pets at the same. 
Here's what sets it apart though – inside the park, you'll find an agility course of sorts. Kitted out with tunnels, fences and hurdles of varying sizes, it's the perfect place for your dog to get some energy out after too much time indoors. Free to use, slots must be pre-booked ahead of time and you can do so by getting in touch with the park's manager, Suzanne, right here.