Working from home doesn't mean you have to be tied to your desk, here's how you can multitask on the move
Sponsored By
---
Sponsored By
This year, we're asking more of technology than ever before – high-speed, efficiency AND mobility. So we can connect with colleagues and loved ones, manage our workload and multitask on the go, no matter where we travel.
As our brave new world opens up, the demands on our time, resources and talent are huge. We're working on the hop, multi-tasking to deadline, keeping an eye on business – all while travelling around the globe. These challenges are exciting, and we're ready for them.
And so, we need technology that makes life better. The Samsung Galaxy Z Fold2 5G is exactly that, a handset that outperforms anything else in hand-held devices. Folded, the Galaxy Z Fold2 is a phone; unfolded, it's a full, seamless, 7.6 inch screen tablet, both ways it comes with a host of intuitive functionality, anticipating our needs and then going further.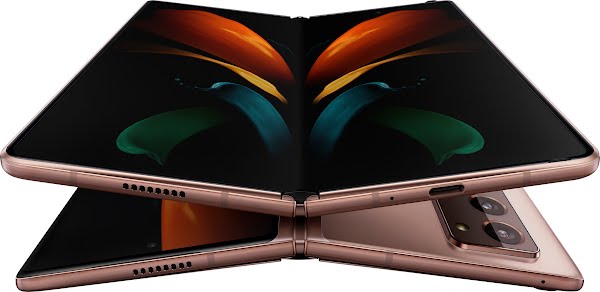 A new world of connectivity
Packed with innovation, power, speed and style, the brilliant Galaxy Z Fold2 offers a new world of connectivity…
The two screens – outer and inner – work together or apart, with full 5G compatibility to ensure no waiting, no sticking, no spooling. Perfect for gaming, streaming, viewing, or operating as a mobile edit suite for studio-quality results.

Serving up a new standard of impeccable video and camera quality, the Galaxy Z Fold2 gives you the power to create content to pro standard; and when open, the inner, main screen is large enough to accommodate easy, faultless work. Preview selfies on the outer screen, shoot from a distance with the wave of a hand, share at the touch of a button.

Need to run a business from your pocket? Not a bother. The Galaxy Z Fold2 is the first handset to run up to three apps simultaneously on the same screen, so you can video call, check email and keep diary dates to view, all at the same time.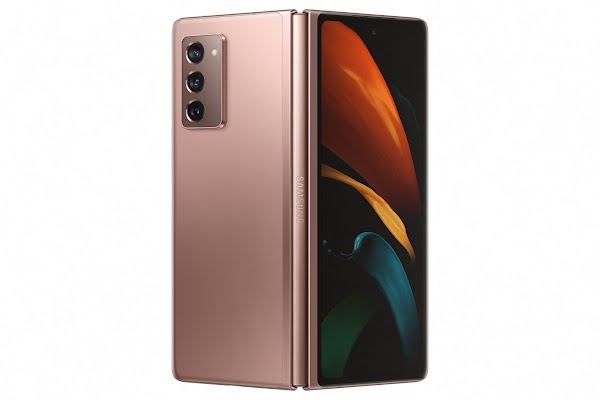 Because long battery life is fundamental, the Galaxy Z Fold2 has a smart system to keep your handset running efficiently. Plug in for super-fast charging or use Samsung's revolutionary wireless charger for ease and speed. Out and running out? The Galaxy Z Fold2 also facilitates Wireless Power Share for and from other devices too. With so many options, you'll never be caught short again.

And all this springs to life with a fingerprint… yours! The Galaxy Z Fold2 is activated by touching a snug scanner, conveniently located, flush at the side of the device. It's as simple as adjusting your grip. Intuitive ease is matched with government-grade security, protecting your data as the Galaxy Z Fold2's operating system is protected by Samsung's super-secure Knox technology. 
So, prepare for a summer of freedom. The Samsung Galaxy Z Fold2 5G means you won't be tied to a desk, or without information at your fingertips. 2021 is finally looking up!
---
Available in two premium colour options: Mystic Black and Mystic Bronze. The Samsung Galaxy Z Fold2 5G is available from samsung.com and Harvey Norman, RRP €2,099.