This logistics company was voted one of the best workplaces for women in Ireland
Sponsored By
---
Sponsored By
This logistics company was voted one of the best workplaces for women in Ireland.
Great Place to Work has recognised Kuehne+Nagel Ireland, a large logistics company, in their 2021 awards for the tenth consecutive year. In addition to being recognised as one of Ireland's Best Workplaces 2021, Kuehne+Nagel Ireland was also recognised as one of the Best Workplaces for Women this year.
The award recognises organisations that go above and beyond to ensure that women in their workforce are treated fairly when it comes to pay, recognition, training and promotional opportunities. 
Kuehne+Nagel Ireland was presented with the award for ensuring that the women who work with them are constantly empowered and supported to do their best work, whilst also given the flexibility to meet their priorities outside of the workplace.
Kuehne+Nagel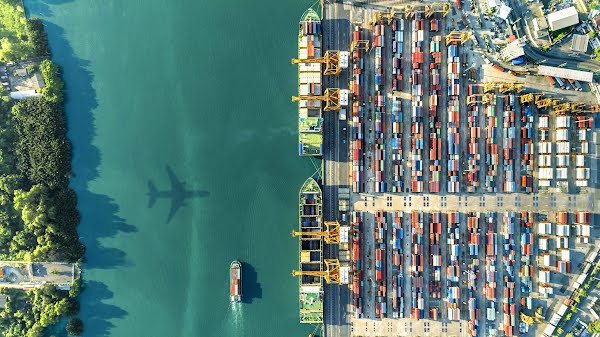 Part of a global organisation, employing over 78,000 colleagues across the world, Kuehne+Nagel Ireland is based in Dublin, Cork and Shannon with  diversified career opportunities spanning customer service, customer solutions, freight forwarding, contract logistics, customs, sales, key account management, finance, quality, HR and marketing. 
Seamlessly combining its entire suite of services from across its business fields, the company develops and implements customised logistics solutions throughout the supply chain, from logistics consulting and planning, right through to aftermarket services.
Kuehne+Nagel prides itself in creating a safe and personable workplace environment built on a sustained culture of trust, something that has been recognised by the Great Place to Work programme for ten consecutive years.
When audited for the awards, they were found to have female-friendly policies and practices in place, including supports to increase female participation in leadership, activation measures to help returning to the workforce and innovative approaches to developing female talent. 
They also had an extremely high trust index score of 70 per cent amongst female respondents when surveyed about the workplace environment.
Right now, Kuehne+Nagel is currently hiring across a wide range of positions and if you'd like to apply, you can do so here.
---
At Kuehne+Nagel we inspire through people, empower bold promises and deliver progress to society. This powers our ability to go above and beyond for our customers, our colleagues and our communities. Recognised as a Best Workplace for Women in 2021, logistics is the Career that you didn't know you wanted until you decided to explore the opportunities within.