Sustainability Champions: 9 women in Ireland building a better future
Sponsored By
---
Sponsored By
These amazing women have been shortlisted as Sustainability Champion of the Year at this year's IMAGE PwC Businesswoman of the Year Awards.
As the Environmental, Social and Governance message becomes more integrated into all facets of life and business, we want to recognise an individual who has made a meaningful difference to environmental impact, and these ten impressive women fit the bill.
Not only do they have the credentials, but also the experience and tangible output to demonstrate their expertise and influence. Whether self-employed, part of an organisation, an academic, or work on a consultant basis, these businesswomen are helping build a better and brighter future for our country and our planet.
The nominees for Sustainability Champion of the Year are:
Ailbhe Gerrard, farmer and founder, Brookfield Farm
Iseult Ward, CEO, FoodCloud
Dr Tara Shine, director, Change by Degrees
Tracy O'Rourke, CEO, Vivid Edge
Pat Kane, founder and managing director, Reuzi
Raquel Noboa, founder and CEO, Fifty Shades Greener
Ella de Guzman, founder, Siopaella
Dr Val Cummins, operations and projects director Ireland, Simply Blue Group
Aoife Rooney, CEO, a o i f e ®
Sharon Keilthy, founder and CEO, Jiminy Eco Toys
Here, we get to know some of the inspirational nominees and look at the positive impact they've made on our planet so far. (Make sure to get a ticket for the IMAGE PwC Businesswoman of the Year Awards on April 20 to see who takes home the highly regarded accolade.)
Raquel Noboa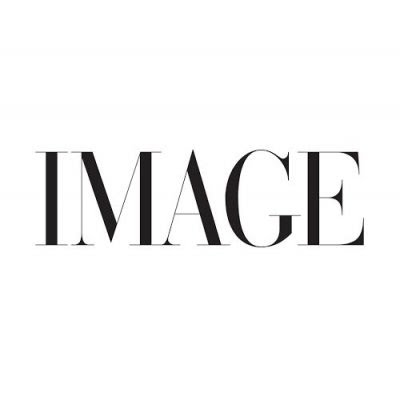 From the age of 17, Raquel worked in the hospitality industry after moving from Spain to Ireland. Since embarking on her career in hotel management, she's had the privilege of working around the world and in all areas of the industry. She was working in The Maldives in 2004 when the boxing day tsunami hit the island, destroying so many lives within its path, and has suffered from 'climate anxiety' ever since.
She's since turned that fear into action, and hopes to help others do the same. In 2012, she was appointed green manager at Hotel Doolin, Co Clare and implemented an effective green programme which, in just two years, saw the hotel reduce their waste production by 40%, their energy consumption by 30% and water use by 25%.
On the back of this success, she founded Fifty Shades Greener with a mission 'to make environmental education main stream, for all age groups and industries'. The international educational company develop programmes for primary, secondary, tertiary levels of education and the workplace with online programmes for schools, colleges, universities and industry.
What would winning Sustainability Champion of the Year mean to you?
"It would mean the world to me to be recognized with this award, as I have dedicated the past ten years of my life to reduce my own environmental impact and also to teach others how to do the same, all while building a company that is good for People & Planet. This award would not be just for me, it is also for every member of my team, my worldwide students and the public funding authorities in Ireland that have supported me to be able to deliver my training programmes."
Pat Kane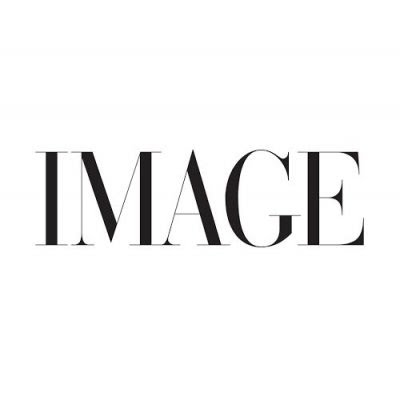 With a background in the corporate world, Pat Kane is now a sustainability strategist, writer and speaker. She is also the founder of reuzi (@reuzi.ie), Ireland's first one-stop shop for eco-friendly lifestyle and educational hub. She writes a column for Mums & Tots magazine and The HeyDay by Ellie Balfe, and contributes to several websites and radio programs on a regular basis. She has been widely featured in the Irish media and has presented to audiences at several businesses across the country.
It was when Pat became a mom for the first time she realised the amount of rubbish she was going through every day from plastic wraps and bottles to random boxes and the hundreds of nappies. It was because of this personal journey that she decided to create reuzi in 2018.
She never preaches about sustainability; she wants to educate people about swapping 'dirty disposables' for eco-friendly, durable, reusable products, helping people address our over-consumption of single-use items. Pat says, "I want to get to know people in the local community and to find out more about their own ways to create a positive impact and share our knowledge to become more eco-friendly together."
What would winning Sustainability Champion of the Year mean to you?
"Over the years, our understanding of the meaning of sustainability has evolved to become mainstream. It's been a privilege to be a part of this change here in Ireland. Now, receiving this award would confirm how important it is to make all things sustainability accessible and easy to digest. We no longer have time for the all-or-nothing approach. Our planet needs everybody to jump onboard – the power of one, our company motto, has never been more relevant.
"Just getting the thumbs-up from experienced industry figures on your judging panel can be a real achievement and bring renewed confidence that a young company with the ambitious mission of saving the planet is on the right track! I'd be earnestly grateful for the recognition, because I am very sure that every other nominee for this award is as capable if not more, of winning this award."
Sharon Keilthy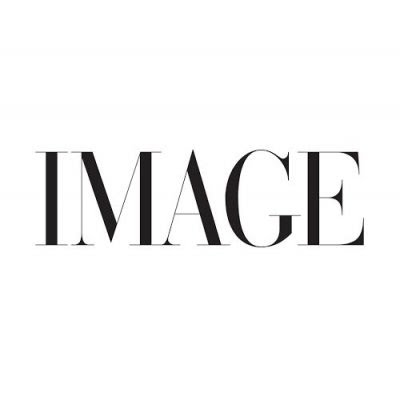 Sharon's on a mission to make toys sustainable – inspiration that hit her in 2018 while seeking a gift for her daughter's fourth birthday. She wanted a sustainable toy – something locally-made and plastic-free – and she couldn't find one. Suspecting others felt the same she set-up Jiminy.ie Eco Toys to make sustainable toys easier to get, with the end goal being that they're the new normal – that every toy on every toy store shelf is from natural or recycled materials.
Sharon graduated from engineering at UCD, spent a year in China, started her first business aged 22, spent 13 years at global management consultancy McKinsey & Co, before leaving in 2018 to do something more personally-meaningful (which turned out to be Jiminy.ie).
What would winning Sustainability Champion of the Year mean to you?
"Winning this award would be a chance to show that you can play any role – a toyshop owner, a truck driver, a corporate director of finance, a baker, an at-home parent, or an accountant – and be a sustainability champion. In fact, that's exactly what we need – people in all walks of life leading the way and role-modelling 'sustainable' in their own industries, workplaces and communities."
Dr Tara Shine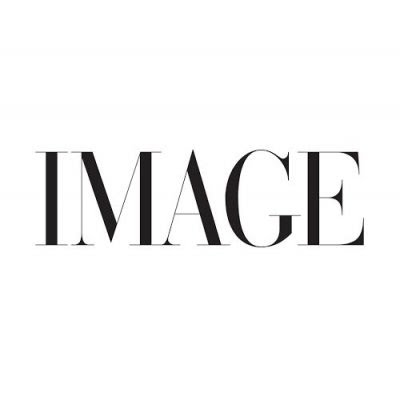 Dr Tara Shine is co-founder and director of the award-winning sustainability business, Change by Degrees. She has advised world leaders, governments and civil society organisations on climate change, environmental policy and development assistance. Tara was formerly a climate negotiator at the UN and Special Advisor to the Mary Robinson Foundation – Climate Justice and Adviser to the Elders.
Tara is also Chair of the Board of Trustees of the International Institute for Environment and Development (IIED) and co-facilitator of a science-policy dialogue under the UN Climate Convention. She is a member of faculty of the global leadership programme for women in science, Homeward Bound. Her book How To Save Your Planet One Object At A Time was published by Simon and Schuster in April 2020, and is a guide to sustainable living told through everyday objects.
Iseult Ward

Iseult is co-founder and CEO of FoodCloud. FoodCloud has created two food redistribution solutions that tackles the enormous issue of food waste with a scalable technology platform. Since launching eight years ago, 58,905 tonnes of surplus food, the equivalent of 140 million meals ( 188,496 tonnes of CO²-eq.) have been redistributed from the food industry to community groups through FoodCloud's two solutions. 
Since 2013 the social enterprise has grown to employ over 70 people. FoodCloud works with every retailer in Ireland , over 200 food businesses across the country and are working in partnerships with multiple corporates and government departments. FoodCloud technology has expanded and is now working across four markets (Ireland, UK, Czech Republic and Slovakia). FoodCloud 
Iseult was awarded Trinity Business Student of the Year in 2013, Social Entrepreneurs Ireland Impact award and Green Entrepreneur of the Year in 2014. She is a One Young World Ambassador and one of Time Magazine's Next Generation Leaders. In 2016, Iseult secured the Marie Claire Future Shapers Award and Women Mean Business Social Entrepreneurs of the Year. 
In 2017 Iseult was included on Forbes 30 under 30 Social Entrepreneurs European list, Iseult's work has been publicly recognised through multiple awards including Humanitarian Award from the Muhammad Ali Centre, Humanitarian Award from the Irish Red Cross, and Social Responsibility Award at the inaugural UK Dept of TradeEuropean Tech Women Awards. In April 2021, Iseult was awarded the 2021 Trinity's Alumni Award.
Aoife Rooney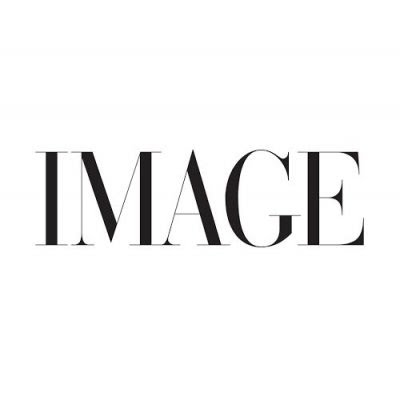 Aoife is a mum-of-three with an impressive expertise in fine arts, including a BA in Interior Architecture and Furniture Design, an Honour's diploma in Textile and Print, a Master's in education, and a diploma in business management, graphics and fashion design. She is an avid continual lifelong learner and an artist, once a member with the print studio of Ireland, having exhibited her artwork in the past.
She is a self-proclaimed environmental designer, passionate about addressing social and ecological principles. She founded a o i f e ®, an award-winning modern circular Irish brand, having won the "Best Circular Fashion Brand 2022" and was a recent finalist in the Irish Sustainable Business Green Awards. The brand creates ergonomically designed, gender-neutral accessories with functional solutions and luxury style appeal using the latest eco-fabric technologies.
Her business can simultaneously regenerate natural resources and support conservation initiatives by producing purposeful, versatile products. They also donate two-and-a-half per cent of each product sold to Healthy Seas, the non-profit that removes plastic and waste from the oceans. In addition, for every single purchase made online, one tree is planted in Ireland. They are cleaning the ocean one bag at a time!
What would winning Sustainability Champion of the Year mean to you?
"My business ethos is straightforward; it is about leaving this world in a better state than I found it for all our children. The air we breathe, the water we drink, and climate change are all connected to the ocean, and that's why we want to rid the ocean of pollution and waste and help replenish natural resources while being entirely transparent about our products' timeline. We are supporting education initiatives in Europe about plastic pollution and climate change, and I want to bring this initiative home to Ireland as soon as possible.
"We plant a tree for every bag we sell, and we have a little grove now, so I already feel like a winner! However, in all fairness, winning this would validate not only my hard work over the past few years getting to this point but the collective work of a wider group of kind and very caring people I have had the pleasure to work with from national geographic to healthy seas and to encourage us to keep striving for what we believe is essential, not something you can measure in monetary terms but a better world we can enjoy for a little longer!"
Ella De Guzman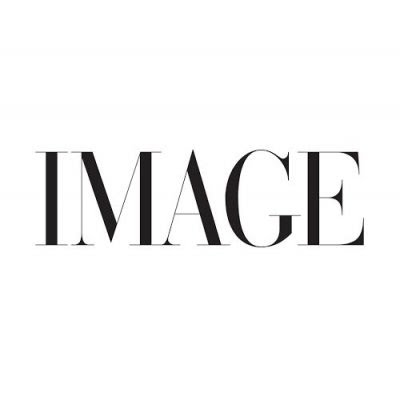 Ella started Siopaella in January of 2011 and opened the first location on Crow Street in Temple Bar. Originally from Vancouver, BC, Canada, and thrifting vintage since the 1990s, she noticed when she immigrated to Ireland in 2010 that there were no other consignment stores selling both high street, vintage, luxury designer and homewares. Hence, Siopaella was born.
By the end of 2019, her business had five locations in Dublin's City Centre. Then, COVID happened and, like so many business owners, she had to pivot, closing down three stores and expanding their online operations. Siopaella continues to be Ireland's largest and most trusted reseller of pre-loved, authentic designer handbags, clothing and accessories. They've recycled over 140,000 items so far, keeping them out of the landfill. 
What would winning Sustainability Champion of the Year mean to you?
"This might sound cliché but winning the Sustainability Champion of the Year Award would be the ultimate highlight of my career! I've been passionate about vintage and thrifting and its positive impact on the environment since I was growing up in Canada in the 1980s and 1990s. When I first moved here so many told me this way of shopping wouldn't work, and here we are, 11 years, a recession and a pandemic later."
Ailbhe Gerrard
Ailbhe Gerrard is the farmer, beekeeper, craft maker and agricultural researcher behind Brookfield Farm. Field Exchange, Ailbhe's new climate friendly agriculture project, is hosted on Brookfield Farm and funded by Creative Ireland through Creative Climate Action Fund. Field Exchange 2022 engages vision, knowledge and practical action to solve our urgent challenges in agriculture, biodiversity and climate.
What would winning Sustainability Champion of the Year mean to you?
"Personally, I would be greatly enthused by winning, and the prize would give me confidence to continue my work on enhancing biodiversity on the farm and social sustainability. Winning would also be a huge boost to the Field Exchange programme, with the high profile of IMAGE and PwC.
"The publicity for Field Exchange would be really valuable for the project. We aim to provide farmers, food producers, artists, experts and the interested public space, time and community to collaborate. Launching on the Summer Solstice, June 21, 2022, followed by 12 weeks of public open days and exchanges, the intention is to use creativity to help change Irish agriculture from high input to regenerative."
Val Cummins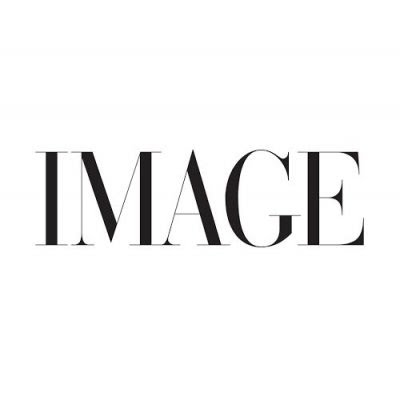 Dr Val Cummins is project managing director at Emerald and Western Star and director of Simply Blue Group. She joined Simply Blue, a blue economy developer, with a focus on floating wind, wave and low impact aquaculture, as Ireland projects director in 2021. Val's move to the industry was inspired by a desire to have an impact on the energy transition and to lead blue growth initiatives in a company that is dedicated to sustainable development goals for the oceans and seas.
This followed 21 years as a researcher and an 'entrepreneurial academic' in University College Cork, where she developed a track record in the field marine resource management and was awarded for her leadership in building research capacity in marine science. She now has responsibility for an international, multidisciplinary team from Shell and Simply Blue, working on the early-stage development of two major floating offshore wind farms off the coast of Cork and Clare.
Val is working to influence future energy policy and supply chain development for floating wind in Ireland through her role as chair of the Wind Energy Ireland FLOSH Committee, council member of Wind Energy Ireland and council member and non-executive director of the Marine Renewables Industry Association. She is also an Eisenhower Fellow and co-editor of the award-winning Coastal Atlas of Ireland. A career highlight has been to serve as co-chair of Future Earth Coasts, facilitating the development of a community of scientists and practitioners with a vision to support transformation to a sustainable and resilient future for society and nature on the coast.
What would winning Sustainability Champion of the Year mean to you?
"The Sustainability Champion award, with its focus on sustainability and innovation, acknowledges the vital role of industry in achieving the sustainable development goals. The world today has never needed more advocates to address the confluence of problems humanity faces as it reconciles the demands of growing population on limited ecosystem resources. The situation is dire; the existential nature of the climate and biodiversity crisis is real.
"However, I fervently believe that we must hope and aspire to a world where we achieve a balance between people, planet and prosperity. This award helps to shine a spotlight on what can be achieved by business, such as Simply Blue Group working with the oceans to deliver projects that deal with the climate, energy and food security crisis.
"We all need sources of inspiration and recognition in our lives. At a personal level, being nominated for this award presents an opportunity to inspire and encourage more women into the business of sustainability. This award bestows a sense of being valued among peers, and this in itself is a huge motivation to drive on with making our Blue Economy a success."
IMAGE PwC Businesswoman of the Year Awards 2022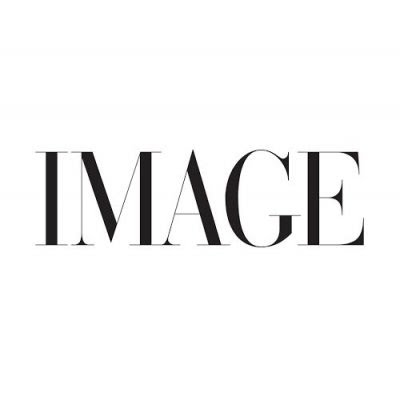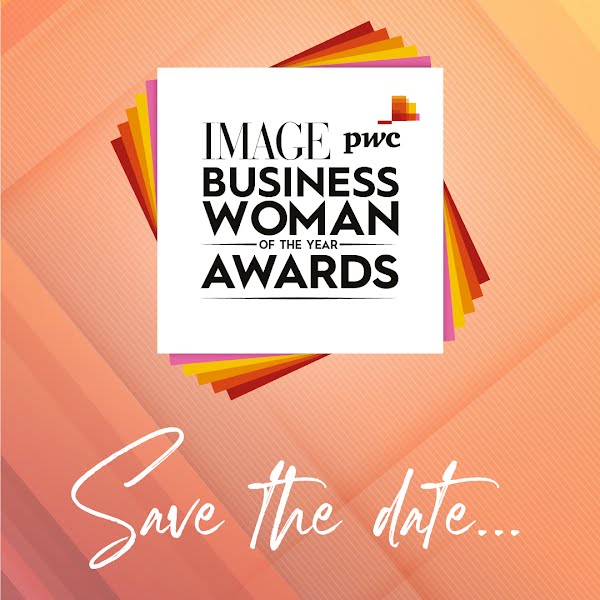 WHEN: Wednesday, April 20, 2022, from 6pm until late
WHERE: The Clayton (Burlington Road, Dublin 4)
HOW TO REGISTER: Register for your tickets below.
*General Admission tickets are priced at €250 ex VAT and Business Club Member tickets are priced at €200 ex VAT. (Join our Business Club today and receive a discounted ticket!)
**You can find FAQs & T&Cs for the event here.