---
Work Rest Slay is a monthly podcast hosted by our Contributing Editor Melanie Morris, who speaks to some of the most compelling Irish and international people in business, spilling the truth on the real secret sauce for a successful career.
Our next business podcast in the series launches on Saturday, November 12, 2022, and features Andrea Horan, founder of award-winning nail salon Tropical Popical, co-host of podcasts Don't Stop Repealin' and United Ireland and Hall of Fame inductee at this year's IMAGE PwC Businesswoman of the Year Awards.
Work Rest Slay: Episode 15
In conversation with Melanie Morris, Andrea shares her professional journey, from her inspiration for founding Tropical Popical, to elevating it to the renowned beauty business it is today.
Tacky is a positive word
The roots of inspiration first grew when Andrea visited a 'tacky' nail bar in Dallas – an adjective that, Andrea explains, is a buzzword in her industry.
 "We went to a Hawaiian nail bar in a strip mall in Dallas – stunning and tacky as hell. I love tacky; it's a positive adjective in my world. That's when the idea started fermenting. I went to South By South West with all my pals, and I started talking it through with them.
"And then we went to Tulum in Mexico, the most tropical place in the world. We sat on a beach for three weeks and the idea kind of came together. I approached it as I would a PR plan. I asked myself: 'What is it? What does it look like? How do we bring it to life?' And then we came back and found a place on South William Street."
Self-expression encouraged
After Andrea executed her business plan, she wasn't an expert just yet, still learning how to walk in entrepreneurial shoes. But there was one thing she knew for sure – she wanted her employees to shed the usual black uniform of beauty professionals and, instead, express their creativity.
"The one rule we have is that you can't wear black, because it's so easy to fall back on, and in the beauty industry all uniforms are black. We are about the craic, brightness, life and exuberance.
"And I think black sometimes drowns that in a professional environment. So our whole thing is no black, and lots of leopard print. So you can wear whatever you want." 
For more on Andrea's career journey, listen to the newest episode of Work Rest Slay below:
Andrea Horan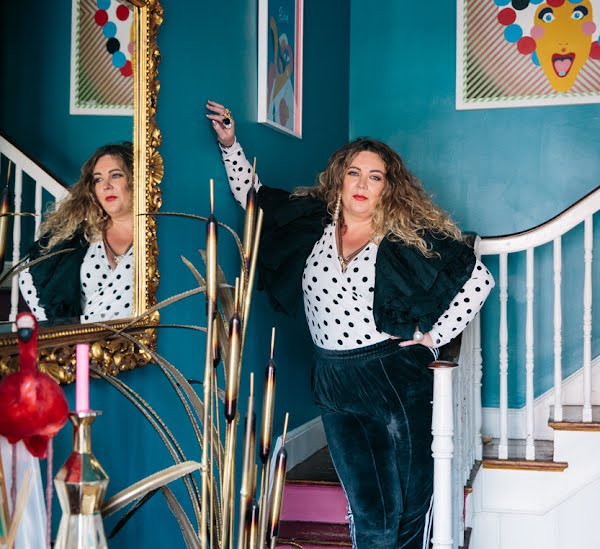 Andrea Horan is the founder of Tropical Popical, an award-winning nail bar on South William Street. She also founded The Hunreal Issues, No More Hotels, and is co-presenter of Don't Stop Repealin' and United Ireland with Una Mullally.
Andrea worked in strategic communications for 15 years and gave a TEDx talk on 'Escaping the Economy of More'. She also held the exhibition 'Renailssance' at the National Gallery of Ireland. Most recently, she was inducted into the Hall Of Fame at the IMAGE Business of Beauty Awards. 
Tropical Popical is celebrating a milestone ten-year anniversary in business this year.