Izzy Wheels was founded by Irish sisters Ailbhe and Izzy Keane. Inspired by her sister's colourful style, Ailbhe started designing removable wheelchair covers to mirror them… seven years later and the company is a global success. Here Ailbhe shares the most invaluable thing she's learned, how she switches off and why collaborating with Disney is a dream come true.
Did you always want to be a designer?
I've always wanted to have a job that allows me to be creative every day. Design and fashion have always given me so much enjoyment and they are at the heart of all of the work that I create.
In college, I studied… Visual Communications at the National College of Art and Design. 
My most formative work experience was… I did a design internship at a music startup in Berlin when I was 24. I would design album covers and create graphics for their social media. It opened my eyes to what it's like to work in a startup and I loved how fast pace the environment was. 
My first real job was… working in retail at Ted Baker for a summer at Selfridges in London. It taught me very valuable lessons like how to sell products and provide excellent customer service.
The most invaluable thing I learned early on in my career was… my number one piece of advice, and something I learned very early on in my career, is the power of social media. It is essential to make your presence known on social media, we grew our entire business through it. In the era we are living in, social media is one of the ways your business is discovered and how your designs spread globally. We created an Instagram account showing off our designs with fun little videos of Izzy dancing in her new wheels, just to show off what we had created, with no expectations. The account started getting thousands of followers and messages from around the world, so it was there we saw the demand for the product. Through this following and demand brings opportunities such as our very exciting collaboration with Disney to celebrate its 100th anniversary. Working with an iconic brand like Disney is a dream come true –  our first collection with Disney was so impactful and popular that we could not wait to work with the brand again. 
A common misconception about what I do is… some people might think that we produce our wheel covers in big batches overseas, however, that's not the case. All of our wheel covers are specially made to order right here in Dublin.
My main responsibility in work is to… manage and grow the brand. Even if you come up with a brilliant product you can never get too comfortable. You have to keep learning, creating, evolving, and planning where you want your brand to go next. 
Do you have a career mentor or someone you look up to/seek advice from?  
I have a few very close friends, family members and founders of other businesses who I go to for advice in areas like strategy, marketing, contracts and design. Nobody is an expert in everything so it's very important to have a diverse range of people in your network who you can go to for support and guidance.
Could you be this year's Businesswoman of the Year?
The biggest risk I have taken in my career so far is… turning down collaboration offers from other major brands. We have been approached by hundreds of brands who want to collaborate with us but we say no to 90% of them. We only work with brands that we absolutely love and who share the same values as we do. 
I wake at… 7:30 every morning.
The first thing I do every morning is… have a bowl of porridge and take my dog Enzo for a walk. Enzo is my lovely little Cavapoo.
My morning routine is… relaxed. I like coming to work feeling calm and in a good mood.
I can't go to work without… putting on a nice colourful outfit. I feel most myself when I'm wearing something bright and cheerful.
I travel to work by… foot. I only live a 10-minute walk from the Izzy Wheels studio. Our studio is my happy place. It's a really bright space where I can go to get into my creative flow. 
I start my working day at… 9am.
The first thing I do at work is… check our social channels and respond to comments and DMs.
I usually spend the first portion of the day… responding to emails. I can't concentrate on other tasks unless I know there's nothing urgent in my inbox.
I break for lunch at… 1pm and usually have a quick walk and a sandwich. I start my drawing and design work in the afternoon.
The most useful business tool I use every day is… Adobe Illustrator. It is the software that allows me to create graphics for print, web and packaging. 
I save time by… making a list each morning on my laptop of what I need to do. I will put the items in an order of importance and then work through them. If something doesn't get done it will be moved to tomorrow's list. I also keep a list of our short-term goals and long-term goals. These could be things like amazing brands we'd like to collaborate with or beautiful places we'd like to do photoshoots.
I rarely get through my working day without… having a quick scroll on Instagram.
The best part of my day is… planning photoshoots. I do all of the styling and art direction for our photos. I get so much enjoyment collecting quirky items of clothing when I travel, putting together mood boards and picking outfits to match Izzy's wheel covers.
I know it's been a good day if… we get a nice message from a customer. Nothing brings me more joy than receiving a photo from someone wearing their wheel covers with a big smile on their face. It's every designer's dream to see someone enjoying something that you have created from your imagination. 
I usually end my day at… 7pm on a normal work day or 9pm if I have college. I have been running my own company for 6 years and decided it was a good time in my career to do an MBA. I'm in my second year of my MBA at Trinity College and, while it is an enormous workload, I love challenging myself and learning new things.
I switch off from work by… when I get home in the evening, I love cooking a nice meal while I listen to an audiobook. I love experimenting with new recipes and find preparing a meal very therapeutic.
Before I go to bed, I… choose my outfit for the following day and lay it out.
I often prepare for tomorrow by… having a look at my calendar for the following day before I go to sleep. I like visualising what the next day is going to look like so I can plan it out in my head. 
After a long work week, I destress by… relaxing on the couch with my dog and watching a movie. I get so much creative inspiration from watching movies, especially the Disney classics which I can then apply to the designs that I create. I feel so lucky that watching Disney movies is part of my job! My younger self would not have believed it. For the Disney 100th collection I gathered inspiration from classic and more recent Disney and Pixar movies like Monsters Inc, Toy Story, and The Little Mermaid.
The accomplishment I'm most proud of is… our collaboration with Disney is something we could have only dreamt of when we originally started Izzy Wheels. We have both been fans of Disney our whole lives and we're really proud of the final designs. Disability fashion is a massively under-served area of design and our main goal with this collection was to create something that radiates confidence with the use of classic Disney designs and iconic Disney characters. It was truly such an honour to have been chosen to design a collection for Disney's 100th celebration. Our hope for this collection is to shine a positive light on disability and inclusion. 
If you want to get into my line of work, my advice is to… dream big! We never thought we could work with a company like Disney but here we are with a collection that is part of its iconic 100th anniversary year. For us, perseverance, self-belief and an incredibly supportive network formed the foundations for Izzy Wheels. All of this has allowed us exposure and opportunities to learn from a range of businesses, little or big, and make our little mark in history. 
I've just finished working on… we have just completed our second collaboration with Disney in celebration of Disney's 100th year, we are so proud of the designs and the response has been absolutely incredible. We hope our customers love the pieces as much as we do. Customers can purchase the products directly from the Izzy Wheels website.
Izzy Wheels has collaborated with Disney on a special Disney100 collection in celebration of Disney's 100th Anniversary.
Have you entered the IMAGE PwC Businesswoman of the Year Awards 2023?
Our nominations are now open and we encourage you to put yourself or another inspiring business woman in your life forward for any categories where your/their business skills match our criteria. Who knows – you could be the next winner!
Nominations close Friday, March 3rd.
For criteria & eligibility, please visit here.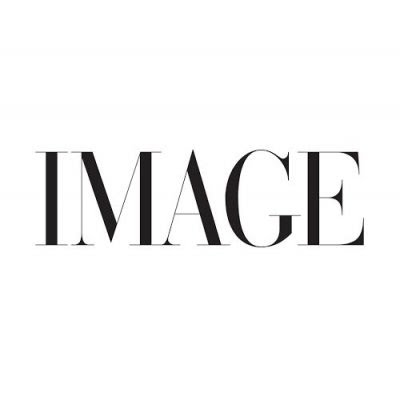 Tickets
Early Bird tickets are now on sale.
For terms & conditions, please visit
here