Join our virtual health, beauty & wellness event with Jennifer Rock and Aimee Connolly
Sponsored By
---
Sponsored By
Want to live a healthier lifestyle? Join our wellness event in partnership with McCauley Pharmacy.
Too often we set out (usually on a Monday) to live a healthier lifestyle and keep a more positive mindset. We leave the crisps and sweets behind in our weekly shop, with grand plans of wholesome meals and a regular exercise routine.
And while we have the best intentions in mind, over time things regress and we find ourselves slipping back into our old, unhealthy habits. It can be hard to break this cycle, but to do so, we have to start out on the right track.
That's why we've collaborated with McCauley Pharmacy to create the Feel Fab Lab virtual event, where we ask self-care experts the best ways to form new healthy habits and stick to them for good.
On March 14, IMAGE Editorial Director Dominique McMullan will be joined by The Skin Nerd Jennifer Rock, superintendent pharmacist Emily Kelly and beauty influencer Aimee Connolly, who will help you kickstart a revitalising regime. 
In a fun and informative chat, they will share their own experiences and tips for adopting a healthier lifestyle in these trying times. This will be followed by a Q&A session covering everything from how to best look after your physical health to maintaining a positive headspace.
As an added extra, event attendees will receive an exclusive IMAGE 15% discount code to use toward purchases* online at
www.mccauley.ie
.
Feel Fab Lab virtual event
WHEN: Sunday, March 14 at 12pm
(Can't make 12pm? No problem, we will also provide registered guests with a link to access the conversation on demand.)
WHERE: Somewhere comfortable and cosy where you can take some time out for yourself
HOW TO ACCESS: You can register for the event below. On March 14, we will provide registered guests with a link ahead of the event.
(To ask any of our experts a question – please do so upon registration or via Image social media)
Meet the panel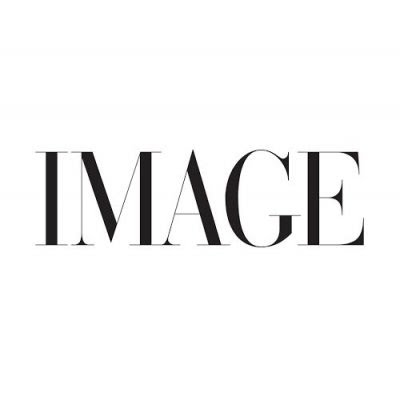 Our event's expert-led panel will include The Skin Nerd's Jennifer Rock, CEO and founder of Sculpted by Aimee Cosmetics Aimee Connolly and health, wellness & pharmacy consultant Emily Kelly.
Skincare guru Jennifer Rock is an award-winning skin tutor, dermal facialist and the CEO and founder of Skingredients, The Skin Nerd educational platform and Skin Nerd Network.
The Skin Nerd began as an online skin consultation service and community with a unique 360-degree approach, treating skin from the inside (supplements and nutrition), on the outside (active skincare) and on top (sun protection and mineral makeup). It quickly gained popularity and now has over 20,000 Skin Nerd Networkers across the globe while the store stocks over 30 carefully-selected brands that mirror Rock's philosophy.

In 2019, Rock launched her very own skincare range, Skingredients, a range of active, results-driven products awarded Most Innovative Skincare Brand at the IMAGE Business of Beauty Awards 2020. Education is the core of her brand and she believes in the importance of remaining at the forefront of skin knowledge.
Beauty influencer Aimee Connolly is one of Ireland's top makeup artists. She launched her award-winning makeup brand, Sculpted By Aimee, in November 2016 and has seen it grow from its first two products to a host of 41 last year.
Designed with your skin's health in mind, each product is multi purpose, travel friendly and cruelty-free.
With over 16 years' experience, Emily Kelly is a health, wellness and pharmacy consultant at McCauley Pharmacy. She is also a mum to two wonderful boys aged five and two.
During our discussion, she will be joined by Jennifer Rock, Aimee Connolly and IMAGE editorial director Dominique McMullan, sharing top tips for living a healthier lifestyle and answering beauty and wellness questions from IMAGE readers.
---
*Discount code valid from March 14-21, 2021. Normal T&Cs Apply – Discount does not apply to gift cards, electrical, cameras, prescriptions, OTC medication or baby formula.