'It's always fun, interesting and challenging': Portfolio manager Mary Catherine Greene on working in a male-dominated industry
Sponsored By
---
Sponsored By
After working in construction for over two decades, Mary Catherine has seen it all. She discusses why it's a good time to join the industry, lesser-known roles available and what to consider when switching jobs.
Mary Catherine Greene has been working in construction for over 20 years, but despite being a woman in a male-dominated industry, she's never felt like her gender has held her back. 
"I'm not a fan of the term 'woman in construction'," she said. "Sometimes, it feels like everybody's trying to separate us into girls over here and boys over there, but that's never been my experience in the industry." 
In fact, Mary Catherine is eager to break down this stereotype and encourage more women to join construction and raise awareness about the open environment and range of roles available.  
"When I started, if you were interested in what you were doing and willing to learn, then everybody gave you a fair shot. They didn't care who you were, where you came from, or anything else."
Climbing the ladder
Mary Catherine resides in Donegal and works as a portfolio manager at Glenveagh Properties, a position she's worked her way up to through hard work and years of experience.
After studying civil and structural engineering, she started off as a junior engineer, then moved into site engineering and a senior position before settling into her current role, where she discovered her skills in project management.
"I was very lucky. I got to work on-site, but also in the office and get a grasp of project management. As I learned more, I became more confident and competent with the help of those who mentored me and moved up through the ranks.
"I have a natural flair for organising, cajoling and keeping things straight," she laughed. "So after that, I went back and I did another degree in construction project management and that's how I've gotten to where I am. I love it."
Growing in your role
If you're looking to progress your career, Mary Catherine says, the most important thing you can do is not become complacent; always look for ways to expand your experience and knowledge. This is where securing a mentor can really help.
"The managing director in my first job was really good to me. He always liked to set challenges for all of us to make sure that we were always using our brains, always growing and really understanding why we were doing something."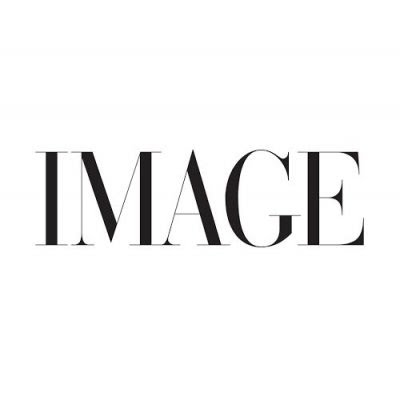 "He encouraged me to always ask why I was doing a task and, if there was a better way to do it, not be afraid to speak up and suggest that. And, he never treated me differently for being a girl."
This allowed her to learn more and more with each project she took on, gaining responsibility and eventually a higher position within the company.
"I wouldn't be where I'm at today if it wasn't for the understanding that I need to continually improve and widen knowledge areas. And I really do think it comes down to those first formative years in my professional role that really knocked the corners off me and made me more humble."
A day in the life
So what does a typical day look like for a portfolio manager (a.k.a. PM)? It's never the same, and that's what Mary Catherine loves most about her job. 
"There is no typical day. I'm in charge of all the operations for our department, so I usually make sure that roles, responsibilities, governance and monitoring are running smoothly. I also ensure the team has access to any training development they might need. 
It's never the same and it's never not busy. It's always fun, interesting and challenging
"When it comes down to the portfolio itself, that could be anything from restacking it, recalculating it and running analysis across it to running what-if scenarios, like what is the impact if planning permission doesn't come through."
Much of her work is about providing the business with the ability to make decisions, giving each team involved the information they need to move forward with their job. Then, when that's done, they hand that project over to construction, who physically start on-site.
"I also get to guide people, go to different conferences and occasionally visit various job sites. It's never the same and it's never not busy. It's always fun, interesting and challenging."
A global mix of opportunities
What many don't realise is how vast the construction industry really is. There are so many roles available and plenty of opportunities for everyone, no matter your background.
"Construction is enormous: it's not just building, it's a huge, interweaved global mix of everything from manufacturing and materials to being the person putting it together on-site. There's a bit for all of us to learn."
Before she stepped into her role as PM, Mary Catherine spent the majority of her working day as an engineer on-site, an atmosphere she does miss from time to time.
"I haven't been on-site full-time in quite a while and I miss it. Since I started with Glenveagh, I've been primarily office-based. Working on site is great craic but they can be intense environments too. In both environments, you've got deadlines and handovers to meet, and, most of the time, you're problem-solving."
Contrary to what many people might think, a huge proportion of roles, though, are in the office like Mary Catherine's. For graduates first joining the industry, Glenveagh often creates coordinator roles so they get a taste for project management, collaborative working, and people management skills. 
"They learn how different, smaller elements work together to fit into a larger puzzle, and it gives them variety in their day-to-day too. On my team alone there's such a wide range of jobs, including economic analysts, assistant project managers, planning managers, manufacturing managers, project coordinators, design managers, etc.
"In construction, the core disciplines are never really going to change (like architecture and civil and structural engineering), but the roles inside those are changing. There are more areas of specialism and new innovations in technology and building methods, leading to more and more roles."
Thinking of switching careers? 
Changing careers or looking for a new role in the industry you're in can be stressful. But it's important to stay open and really think about your strengths.
"I always say: don't discount a role solely because of its title. You need to really look at what the job description is, because, in my experience, job titles usually never match the work that you are doing."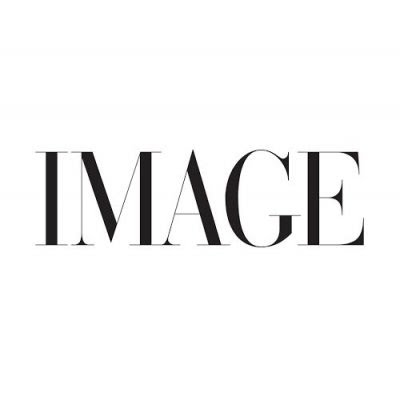 "In today's world, businesses are stepping away from traditional roles, and there's always room for growth. At Glenveagh, we like to develop the people we get. We believe that there is always room to learn something new. 
"Personally, I was brought up to believe that nothing is written in stone. Being willing to invest in the person, as opposed to just the role title, is what is going to get us really good people AND keep them too. At the end of the day, any new knowledge they bring to the table can only benefit the business."
Managing a team remotely
Another valuable insight Mary Catherine shares is how to best manage a team remotely. The key is ensuring communication lines are open, both formal and informal, and making sure your team feels supported.
"We've been very technology-focused for the last few years, introducing new elements like online collaborative work and document control and establishing meetings on Microsoft Teams. 
"When everyone started working from home, we had to start checking in with our teams and make sure things were done. I always ask everyone to put their cameras on when we're all talking and encourage five-minute coffee breaks when we can, so it's not all work-focused all the time."
Now that Glenveagh has transitioned to hybrid working with different departments rotating into the office three to four days a week, Mary Catherine has tried to keep up the social aspects and convenience gained from WFH.
"We plan lunch dates, like Taco Thursdays and make sure that any new members that have joined during COVID have a chance to meet everyone. This makes the team feel supported and that's what I'm here for."
Breaking down stereotypes 
Not only does Mary Catherine support her current team members but she hopes to create an inclusive environment for potential employees as well. This includes emphasising the range of roles available by breaking down old stereotypes.
"In the construction industry, we're not just tough builders that think we know everything. For me, it was the best professional decision to enter this industry. There are so many different parts that go into it, from being an electrician or an engineer to an analyst. 
"There's no other industry that we don't touch or interlink with; it's like a great big spider's web. There are so many opportunities, especially for women. If you're interested in it, my advice is to have a little faith in yourself and just go for it."
As one of Ireland's leading homebuilders, Glenveagh's vision is that everyone should have the opportunity to access affordable, high-quality homes in flourishing communities across Ireland. They prioritise diversity, equity and inclusion across the company and are on a mission to break the male-dominated stereotype of the construction industry, encouraging women from all different backgrounds to join their team.