Irish women in film: Úna Ní Dhonghaíle, ACE, film editor
---
The art of filmmaking takes a village – working alongside the writers, actors, directors and producers is a slew of people collaborating to bring a production to screen, and Ireland is home to some of the world's most talented crew members. Here, we introduce you to just five of them – all creative women who work hard at what they do every day. Meet Úna Ní Dhonghaíle, ACE, film editor.
Photography by Doreen Kilfeather.
A niche skill many audience members are oblivious to, editing is integral to the filmmaking process. Without that crucial step, delivered by an expert eye, you would notice the difference. Women make up a good proportion of the leading film editors of the 20th and 21st century. Making her own mark on that list is Úna Ní Dhonghaíle.
From the young age of 14, Úna knew she wanted to make films. With a love of English and a childhood filled with trips to the cinema, she adored stories and grew to view filmmaking as an "extension of oral storytelling to preserve culture, history and art". She studied film and media at DIT Aungier Street, finding that whenever she worked on a group film, she often chose the task of editing. When applying for a course at the National Film and Television School (NFTS) in the UK, Úna chose to specialise in editing because at the age of 21, she knew she had more to learn, "and if you picked directing, you could only do one film a year; but if you did editing, you could do a minimum of three a year. So I could really hone my craft."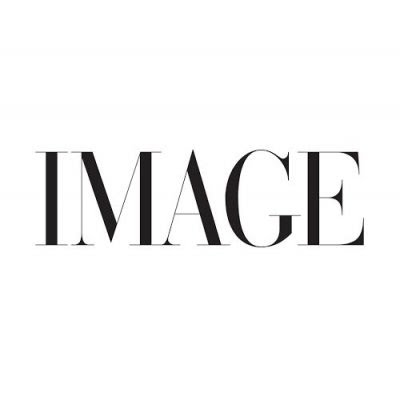 She created 15 films and one feature while at NFTS. One of her graduate films, Second Hand, won first prize in the Cinéfondation Section at Cannes in 1999. "My parents were so supportive and wanted me to pursue my dream, so I worked my socks off."
Her break into television followed when she was recommended to Hettie Macdonald for White Girl, for which Úna received her first BAFTA nomination in 2009. Her most recent BAFTA nomination is for Belfast, written and directed by Kenneth Branagh and inspired by his childhood living in the Northern Irish capital at the start of the Troubles. The pandemic meant Úna's tasks were carried out in a bubble. "Belfast was one of the first films to shoot after Covid. I was finishing Death on the Nile [Branagh's production of the Agatha Christie mystery, which saw its release less than a month after Belfast hit cinemas] when Ken asked me to be involved. I felt a great sense of responsibility to join him on his passion project. He created this family of collaborators and all of us wanted to work with him to help realise his vision. The challenge was to do justice to the story of Belfast and not use the city just as a backdrop… to make sure we kept a truthfulness to it, to tell a story of this family through a child's eyes, and celebrate the humanity and kindness of the community, of all persuasions."
Your sole purpose as an editor is trying to do justice to the story and make sure it's told in a way that an audience can connect and understand, and empathise with the characters.
There are many beautiful moments in the multi-Oscar- nominated film – which is mostly black and white but with colour splashed in at select moments, like when Buddy (played by Jude Hill) is at the cinema or watching A Christmas Carol at the theatre with his granny (Judi Dench) and her glasses reflect that vibrancy on stage. "We used colour in those scenes as Buddy loved the cinema and we thought maybe Granny loved the theatre so her glasses reflecting that colour was in response to that. And on a subtextual level, it's about Ken, and how the cinema and theatre inspired him."
Looking at Úna's repertoire, you notice a commonality: Roddy Doyle's Rosie, Stan & Ollie, Misbehaviour, three iconic episodes of The Crown… all illustrate Úna's gift of bringing the viewer right into the character's point of view, uncovering the real humanity of the story. Úna attributes this to her experience making documentaries. "It's important to be respectful of your subject. When I worked on the television drama series Three Girls, about these young girls who were sexually abused, I was mindful of how brave they were to allow us to tell their story. There was a mantle of responsibility that fell on our shoulders to do right by them."
"I'm fearless in interrogating the material. If I cut something, as the film progresses, I can look at it again to see if I can find a stolen moment I want to squirrel back in. In Belfast, we have these lovely vignettes, with Van Morrison's music, and some of those are moments from scenes that fell from the film, and I found a way to weave them together with the music so that you've got a sense of time, it feels immersive but it moves at a nice pace. I'm always mindful of sound and music as another character. Your sole purpose is trying to do justice to the story and make sure it's told in a way that an audience can connect and understand, and empathise with the characters."
Photography by Doreen Kilfeather. Photographed at 12 Henrietta Street, Dublin. This article originally appeared in the Spring issue of IMAGE Magazine.