Irish women in film: Lorraine Hewson, production manager
---
The art of filmmaking takes a village – working alongside the writers, actors, directors and producers is a slew of people collaborating to bring a production to screen, and Ireland is home to some of the world's most talented crew members. Here, we introduce you to just five of them – all creative women who work hard at what they do every day. Meet Lorraine Hewson, production manager.
Photography by Doreen Kilfeather.
Born into a family of hard-working creatives, Lorraine Hewson was reared to follow her own path, discovering what makes her tick. She took what she calls a "side route" into film.
"I was just home from travelling the world and a friend asked if I'd want to buy some props for a film set." The film was Leap Year, the 2010 rom-com starring Amy Adams. It was meant to be a couple of days' work, but that turned into weeks and Lorraine "became obsessed". "I just knew this was what I wanted to do." She worked as a trainee before someone asked if she'd be interested in production and Lorraine worked her way up. The grafting paid off – she's since acted as production co- ordinator on such projects as Sally Rooney's Normal People, directed by Lenny Abrahamson, and Ridley Scott's The Last Duel. This year sees the release of two films where she held the role of production manager: The Wonder – the anticipated adaptation of Emma Donoghue's psychological thriller; and Mr Malcolm's List, a period drama set in 19th century England and filmed in Irish locations such as Killruddery.
Working in production has its adventures. She once travelled to Croatia to transport the Game of Thrones unit from Belfast to Dubrovnik – just an example of the kinds of tasks the production team is responsible for. As production manager, Lorraine is in charge of the crew – hiring, negotiating deals – as well as equipment contracts and facilities… all within budget. "You're dealing with all the other heads of departments to make sure everyone's getting out of the job what they need to creatively. We're the business side, but we ensure the creatives get supported all the way."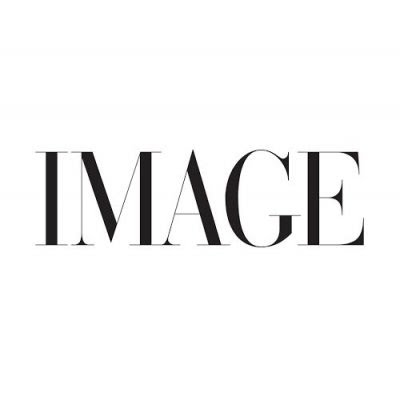 The variety, she says, is what she loves most – working with different casts in various locations to tell unique stories. During filming on The Wonder, Lorraine says watching Florence Pugh and director Sebastián Lelio at work was magical, and working with Element Pictures on such a "passion project" where everyone involved is driven to make something beautiful was a joy. Right now, Lorraine is working on a project with Michelle and Barack Obama's production company, Higher Ground, and Wild Atlantic Pictures for Netflix.
Mum to a one-year-old, Lorraine admits her chosen career can prove a juggling act. "There's a worry that if you're not able to commit fully to the long hours, or if it's not your first priority, you could lose your competitive edge, but I had two amazing line producers who agreed on flexibility and it really worked out. The roadblock around motherhood is definitely one of our biggest challenges, but it's not impossible." When it comes to the number of women working in the industry, Lorraine believes things are improving. "There are now more female production managers in Ireland than male; at producer level, it's still a boys' club, but there are women breaking through."
Since the arrival of her daughter, Lorraine has tried to keep her work in Ireland as much as possible, but she feels fortunate that those opportunities are available here. "The film industry in Ireland is huge right now. We have so many studios working here and new ones coming in. It is hard to get into the industry – it's like a secret club, you usually get hired through word of mouth, but we're expanding and I'm always looking for people who have no experience but the right attitude – they have to be grafters and really love film and have a passion for it because you'll never work as hard in your life."
Photography by Doreen Kilfeather. Photographed at 12 Henrietta Street, Dublin. This article originally appeared in the Spring issue of IMAGE Magazine.