'I was taking a leap of faith because I knew it was something I wanted to do'
Sponsored By
---
Sponsored By
Catherine Bennett reflects on her recent career change, how she conquered self-doubt, trusted her gut and realised it was the best decision she could've made.
Sometimes in life, we think we know the path we want to take, but soon discover that it's not at all how we had imagined it would be. This rings especially true when it comes to our career journeys — something Catherine Bennett knows first-hand after making the switch from private solicitor to investment manager at Glenveagh Properties PLC. 
And even though the process involved quite the learning curve, she gained invaluable insights about herself and what she wants for her future along the way.
From law to construction
I sit down with Catherine virtually, a concept I'm still grasping in a post-pandemic world, but any worries soon flutter away. Catherine's cool, collected energy already speaks volumes, even through the computer screen. She has an open yet commanding presence, no doubt from her days as a solicitor. 
"I'm thirty-three years old and originally from Mullingar. I studied law as an undergraduate in Trinity, then pursued a solicitor career path," she begins smoothly.
Catherine takes me through her journey from studying for her FE-1s in the Law Society to her apprenticeship with Matheson solicitors, qualifying as a commercial property solicitor in early 2015. After a few years there, a prickling of change began and she found herself contemplating a new career path.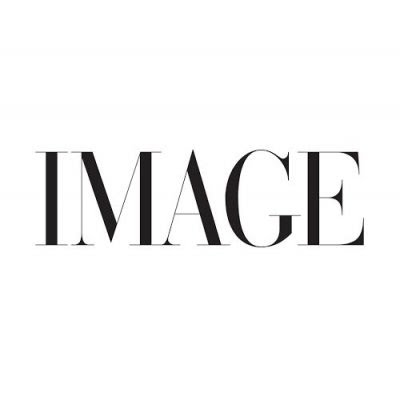 "I started my traineeship in Matheson around 2012, and there was still quite a lot of unrest in the economic climate. There weren't many big property transactions happening, but as time went on and I came closer to qualification in 2014, the outlook had changed again. We were coming out of a recession and there were a lot more property deals happening in the market. 
"You could see that new construction was starting with new entrants coming into the market — new institutional funders, whereby traditionally we'd always seen bank lending supporting deals. There was a whole new set of players and exciting opportunities emerging, and I thought this would be a really opportune time to get involved in the construction industry."
A culmination of opportunity and passion drove her decision to make the switch. "I just thought it was the right time economically and personally. I was 28 and I had no serious commitments at that point.
"Now, as an investment manager, my role is transaction-focused, so it involves a lot of reading and digesting documents, meetings and project management. Some days I could be out on a site visit, which is nice because you get to see a project that was started on the pages of a legal document come into reality. That's special as well."
Navigating a career change
But, of course, making the transition from a private law firm to a PLC in a new field wasn't easy. The environment was very different and she had to lean on resources and supports to help adapt.
"When you come from a professional services background, everything is quite streamlined and definite, especially when you're in law. Then I moved into this whole other world where everything was new with a completely different pace.
"The key part of my role is to take a step back and assess risk in the context of projects and make decisions around risk, and that was very new to me. I found that I had the support of the business and my manager in particular to do this. It was a big learning experience, but thankfully, I had the resources and the backing there to make the transition."
Catherine leaned on two supports during the transition — her father, who is a third-generation builder, and resources at her new job in Glenveagh.
"My family background is construction, so I grew up around it and I always had this profound interest in it. It seemed like a natural transition. My dad was delighted because my siblings are not in construction, and I think he was surprised that I decided to go into it. It's actually great to have him there because he's very easy to bounce things off. He's very practical too, so he has the knowledge and can give me helpful advice if I ever need it."
Because PLCs are larger with many working components, Catherine found support almost immediately in Glenveagh as well. 
"There's a lot of cross-departmental collaboration, so, I was able to go to someone on the planning team if I was stuck with a planning issue or I could go to someone on the finance team if there was a finance point I didn't understand. In that sense, I was never on my own. I always had someone that I could go to, and people were very open to helping me. You've got so many resources and so much expertise in house, so it's great. You can also expand your own knowledge base as a result."
Advice for women seeking a career change
For others looking to make a career change, Catherine leans on her own experience to give valuable advice — "go with your gut" and "find a mentor".
"If there's something telling you that you need to make a change, don't ignore that intuition. Address it, think about it, and explore it. When I made the transition, it was definitely scary. At that point in time, I had no real job security; I was taking a leap of faith because I knew it was something I wanted to do. I'm inclined to second guess and doubt myself, but when it came to this career change I just knew it was the right thing to do and it was the right time to do it.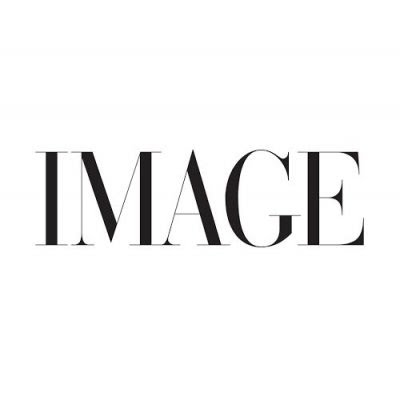 "I've read a lot about imposter syndrome and it affects everyone no matter how good you are, how much better you get or progress. There's always that niggling doubt there — 'why am I here; I don't deserve to be here' — but it's literally all in your head. Even now, I still have some of that. If I could go back in time, I would cut myself more of a break, not be so hard on myself and try to be more confident. But that's something you learn with experience and age, unfortunately.
"My advice is to trust yourself more and be assertive. Always back yourself because if you don't back yourself, nobody else is going to."
Find a mentor
Finally, Catherine says a big part of her success was having mentors and role models that are always honest and encouraging.
"A mentor is a great thing. You need to have a neutral person in your life that you can go to for advice, to guide you and to give raw feedback. A mentor can observe things that you'll never see in yourself. So if you can find someone like that in your life who's trustworthy, who you can look up to and who has the time to give you some guidance, I'd certainly recommend that — absolutely.
"Even now, my manager at Glenveagh is my mentor as part of the mentorship program we have and his feedback has been so helpful. Sometimes we're afraid to seek feedback but it's really worth hearing because if there's something that you're doing that you want to change or modify slightly, you're better off hearing it early on rather than six months down the line. Also it does help your confidence too. If you're doing things right, which invariably you are, with encouragement you can only get better."
As one of Ireland's leading homebuilders, Glenveagh's vision is that everyone should have the opportunity to access affordable, high-quality, sustainable homes in flourishing communities across Ireland. They prioritise diversity, equity and inclusion across the company and are on a mission to break the male-dominated stereotype of the construction industry, encouraging women from all different backgrounds to join their team.