'I was faced with a challenge: I was a mum of two kids under two while balancing a career'
Sponsored By
---
Sponsored By
Sinéad Tolan, mum-of-three and head of HR at Glenveagh, on juggling motherhood and work, leading a team post-COVID and why more women should consider careers in the construction industry.
"I'm in human resources because I absolutely love working with people. It's a mix of my top two interests – business and psychology."
Originally from Co Meath, Sinéad Tolan now resides in Maynooth with her three children, just ten minutes from her workplace, Glenveagh Properties PLC. Now, she is proud to be head of HR, but her road to her dream role wasn't a straightforward one. She dabbled in different industries along the way, navigating multiple maternity leaves and learning how to quickly adapt to new roles.
Initially studying publishing and journalism, she worked in business support roles and did volunteer work for the ISPC (Childline) before combining her experience and knowledge to decide on her chosen field. She enrolled in a four-year Human Resource BSc Degree course in DIT, which she completed by night.
At the time, she was 22 years old and had landed a job at The Heaton Group (now Grafton Group PLC) as an HR administrator. "I worked there for 12 years, where I was given the opportunity to progress and develop through my chosen career path," Sinéad said. "It was an amazing experience, and it was a great company to work for and a great foundation for my career." There, Sinéad was selected for a Senior Leaders of the Future development programme and completed a postgraduate degree in senior leadership.
Juggling parenthood and a career
Then the next stage of Sinéad's journey began – motherhood. In 2008, she had her first child and, just 15 months later, she welcomed her second child into the world. "At that point, I was progressing my career as planned, but the challenge then was being a mother of 'Irish twins' and balancing a career. 
"With two children under the age of two, I found it tough to juggle work and parenting, so I decided to take some time out to stay at home with them. For me, it was the right choice because I got those two years when they were so small. I was happy to go back to work after this time out and continue on with my career."
When Sinéad did return to work, she moved through various roles over an eight-year period before circling back to construction, with a role at Kellogg's, a telecommunications company and fast-moving consumer goods (FMCG) filling her CV before she landed at Glenveagh.
Sinéad worked hard at catching up when she re-joined the workforce. "When I came back to the workplace, I felt I had to catch up for the years I had taken out."
However, when asked she emphasises that she wouldn't change a thing. "One hundred per cent I would do it all over again. It wasn't just me anymore; I had to consider my children then also. Have I learned from it? Absolutely, because I've found a great, progressive and supportive company, which was exactly what I was looking for in hindsight."
After having her third child, Sinéad wanted a job that was close to home. That was when she discovered Glenveagh through an agency, just ten minutes from her home. "There are some things that are critical to me such as location because I'm a mother. I have to pick up the kids after work and get home at a reasonable hour to spend time with my family. 
"I interviewed for Glenveagh four years ago and I'm absolutely delighted I joined the team. I always wanted to get back into the construction industry, especially a PLC. Once you work in construction, it's very hard to go anywhere else. Construction is a very exciting, energetic and fast-paced industry to work in."
Females in construction
At Glenveagh, their workforce is about 29 per cent female, which is quite a contrast to the average nine per cent of women in construction, according to the CSO. And, Sinéad says, they are always looking to attract more females with supports like community outreach, education and graduate programs, parental leave and inclusion policies and flexibility with office employees' hybrid schedules.
"The workplace environment is really energetic, innovative, progressive and supportive. From a female perspective, we have all the supports available. Construction is not an area that women are typically attracted to. People usually think of job sites as dusty, dirty places but half of our employees work in the office so there's a great variety of choice. Most employees who work on-site or go there regularly absolutely love it because of how productive and fast-paced it is.
"It is an exciting place to work as you're constantly seeing lovely new homes and communities being created. People don't perceive construction as a modern industry, but at Glenveagh, we are a very contemporary organisation in our ways of working and thinking."
Over forty-five per cent of those in Head Office are female as well, including Sinéad, of course, who hopes to use her position to encourage other women in the company. "My team is predominantly female, although we are delighted to have a male colleague recently join the HR team. I am always encouraging the team to progress in their career paths because I've had the benefit of having that support in my career. You need people who encourage you and enable you to move forward." 
Advice on leading your team
When it comes to managing her team, Sinéad has had smooth sailing thus far, which she credits to one important leadership quality – trust.
"The big thing for me is trust; trust your employees to get the job done. We've brought in a hybrid working model in the office because when COVID hit, we knew that coming back to the office for the same hours was never going to be an option. That really helps with diversity and inclusion, especially for both men and women who are caregivers, and this helps us attract more people looking for flexibility."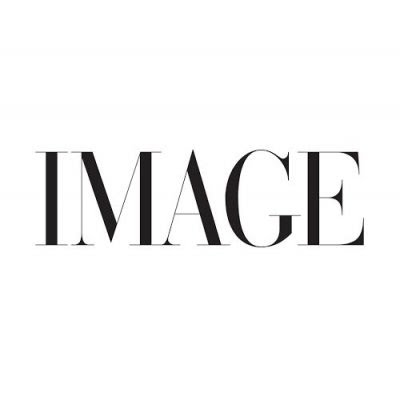 "I believe it's about the quality of the work, and I trust my team 100 per cent because they get the job done. They know that I trust them and there's never been an issue; they are a super team. I'm very open and honest too, and I think when you have that kind of management style, you have very little difficulty."
Glenveagh supports
Another important part of being a business leader is ensuring your staff have the supports they need, and Glenveagh have strived to enable that, especially over the past few years.
"We're constantly working to improve the overall health and wellbeing supports within the company. We provide training, workshops and supports in mental health, physical health, employee wellbeing, financial wellbeing and work environment. We're very aware of the effects that COVID has had on people coming back to work," said Sinéad. "We have programmes in place and speakers come in to offer support and spread awareness. You must be understanding and aware that there are a lot of things going on for people."
The construction company also has a graduate programme with 35 graduates recently joining the team as well as significant ongoing training and development opportunities for employees. In fact, via their education policy, they will provide funding for people to take a college course that's related to their role. 
"It can be difficult to get the best people externally in today's market, so one of our talent strategies is to bring people through the business internally. We have developed a number of initiatives to encourage career progression within the company. I'm currently participating in the Glenveagh Senior Leadership Development Programme with 27 of my colleagues. I have also been given the opportunity to participate in a mentoring initiative through the IMI (Irish Management Institute)/30% Club Network Mentor Programme, where I was just assigned a brilliant mentor."
Sinéad is always looking to grow her experience and vast skill set and she's really hit her stride as head of HR in Glenveagh, hoping to encourage personal development within her own team as well.
"My favourite part of my role is working with people. That's what gets me out of bed in the morning; I love it. I enjoy giving people the opportunity to develop and build their careers. I want them to feel happy, safe and looked after in their job. I absolutely love that about HR and that responsibility, that you can ensure that happens and that there are policies and procedures in place to enable that, especially at Glenveagh."
As one of Ireland's leading homebuilders, Glenveagh's vision is that everyone should have the opportunity to access affordable, high-quality homes in flourishing communities across Ireland. They prioritise diversity and inclusivity across the company and are on a mission to break the male-dominated stereotype of the construction industry, encouraging women from all different backgrounds to join their team.