How To: Master the Art of Negotiation – An event with Negotiation Strategist Natalie Reynolds
Sponsored By
---
Sponsored By
We sit down with Negotiation Strategist Natalie Reynolds, discussing key tactics and strategies used to master the art of negotiation in the everyday business world.
The IMAGE Business Club presents the second of our 'How To' Event series with 'How To: Master the Art of Negotiation'.
Negotiation, simply put, is the art of getting a 'yes'. 
We do it every day in all areas of our lives; in business, with friends and family, with children… but how can we be better? What are the soft skills we can learn to ensure we get our favoured outcome efficiently and without an emotional rollercoaster?
Knowing how to negotiate also allows you to excel in the workplace, to gain a competitive advantage, increase your confidence in business deals, counter intimidation tactics and preserve and nurture work relationships by managing conflict.
Whether this is the first step in asking for what you truly want, starting to understand your non-negotiables or finally taking ownership of that salary conversation, this event will be sure to provide you with advice, takeaways and key learnings that will assist you in a variety of circumstances.
How to Master the Art of Negotiation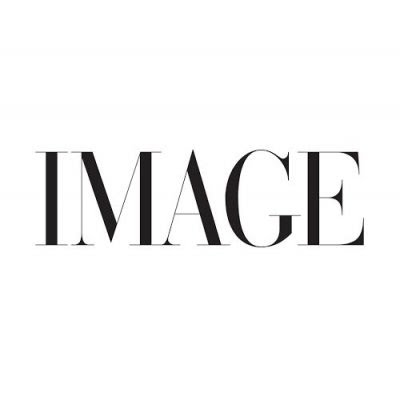 The IMAGE Business Club presents a (virtual) masterclass in negotiation on August 31, lead by best-selling author, business consultant and professor in negotiation, Natalie Reynolds and moderated by IMAGE contributing editor Melanie Morris.

Join us and learn:
What sort of negotiator are you?

What mistakes have you been making?

What are the five steps to a successful outcome?

How to prepare for any sort of negotiation.

The psychology behind the process.
Over the course of this information-rich "How To" session, we will focus on straightforward, empowering strategies that can be easily incorporated into your skills toolkit. You'll find new confidence in the field of negotiation and will be able to apply learnings immediately, across all business life situations.
Register Now
WHEN: Tuesday, August 31 at 3pm. Can't make it? The event will be available on-demand to view afterwards, exclusively for ticket holders.
WHERE: From the comfort and convenience of your own home
HOW TO ACCESS: Tickets are €20 for non-IMAGE Business Club members. Register below and receive an email with the viewing link just before the event on August 31 at 3pm.
Register below:
*Did you know that IMAGE Business Club members receive free access to our 'How To' event series as one of their many perks? Join the club now!
IMAGE Business Club members, claim your free ticket here!
About our mentor: Natalie Reynolds
Natalie Reynolds is a leading negotiation expert, commercial performance strategist and business consultant who has worked with companies around the world including JP Morgan Chase, Salesforce, Allianz, LVMH, Rolls Royce, UBS, Lidl, Mercedes-Benz, Facebook and Shell as well as with Governments, NGO's and the United Nations.
A specialist in using psychology to unlock positive results, Natalie has coached executives to use negotiation techniques to help navigate challenge, improve performance and clarify ambition and direction as well as advising companies on how to ensure optimum negotiation capability. Natalie is the author of a bestselling book on negotiation 'We Have a Deal', is Honorary Visiting Professor of Negotiation at Cass Business School and speaks around the world on innovation in negotiation practice.
The IMAGE Business Club, in partnership with PwC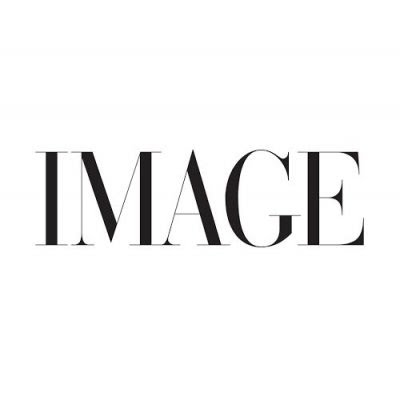 Elevate your Career with the IMAGE Business Club.
For over 40 years, through innovative and trusted business events, IMAGE has championed and built a community of influential businesswomen. Now as we launch the next generation, we want you on board to enable and empower you to elevate your career.
As members of the IMAGE Business Club, you'll have access to the tools, knowledge and a network that can truly shape your career. At a time when a fundamental shift is happening for women in the workplace, we're bringing together the most inspiring female trailblazers from across the sectors. And we think you belong in the club, join here.
The IMAGE Business Club is a place where creativity, diversity and ambition can really shine – what more could you want for your career?
What to expect
Shaping the Future of Your Career with Sinead Brady – A virtual seminar series furnishing you with the toolkit to help YOU identify your next career steps and future-proof your position in the workplace. Seminar 1 will be available to view, exclusively for Business Club members, from Thursday, August 19.
Upskill to Unleash Your Full Potential – With our six-part 'How To' event series. Our first event, How To Succeed in a Hybrid Working World is available to view here.
Tackling the Issues Facing Women in the Workplace – With Dearbhail McDonald; kicking off with a deep dive into the future of work for Irish women, an exclusive interview with the Minister for Finance, Paschal O'Donoghue, and 'The Body Politic', exploring how female health is public health and its time we started treating it that way.
Work, Rest & Slay Podcast – Melanie Morris speaks to some of the most compelling Irish and International people in business, spilling the truth on the real secret sauce for a successful career. Our first business podcast series features Fiona Dawson CBE, Global President, Mars Food, Multisales and Global Customers and is available to listen to here or wherever you get your podcasts..
Benefits for IMAGE Business Club members
Member Value worth over €450
For €200 ex. VAT a year access:
An IMAGE Business Club Luxury Welcome Gift worth over €120*
6 issues of IMAGE & Image Interiors Magazine delivered to member's door, and access to all premium content on image.ie €99
PLUS ALL MEMBERS RECEIVE ACCESS TO:
Six 'Careers in Conversation' modules with Career Coach Sinead Brady
Access to a 1:1 Coaching Session
Six 'How to' Business Club Events
Networking opportunities with IMAGE Business Club Patrons
Access to the IMAGE Business Club Hub with exclusive premium business content
Early access and discounts to IMAGE Businesswoman of the Year Awards and Business Summit events
Exclusive competitions
*Terms and conditions apply. The gift is only valid on postal addresses to the Republic of Ireland. Please allow 28 days after the offer closes for receipt of the gift. IMAGE Media reserves the right to vary their prices from time to time and any price adjustments will be advised.
---
We would love to discuss what joining our Business Club could mean for your team further so please don't hesitate to get in touch with us at [email protected].