Sponsored By
To kick off our exciting new IMAGE Business Club, we sit down with communication and confidence coach Natasha Fennell, who shares how to succeed in a hybrid working world.
To kick off our new IMAGE Business Club, we're presenting the first of our 'How To' Event series with 'How To: Succeed in a Hybrid Working World'. This first event will be complimentary for all readers to enjoy.
After more than a year of uncertainty one thing is clear, the future of work is hybrid; a blend of office and remote working. This might mean three days a week in the office and two at home, or maybe a monthly team meeting in a company hub. It's all a work in progress.
Whatever it looks like for you, this hybrid future will come with its own set of challenges and benefits and we are here to help you navigate through this.
Succeeding in a Hybrid Working World
IMAGE's contributing editor Melanie Morris will talk with communication and confidence coach Natasha Fennell from Stillwater Communications on how to successfully navigate this new hybrid working world, particularly during this initial, transitional period.
This conversation will include:
What we've learned from the pandemic, and its impact on women at work

How employers are approaching the future of work

Identifying how this new context will serve you

Finding success in the hybrid working world by:

Understanding your role and expectations
Staying motivated and productive
Connection and team building
Promotion and career development
And most of all, communication
WHEN: Wednesday, July 14 at 3pm
WHERE: From the comfort and convenience of your own home
HOW TO ACCESS: This event is now over but you can watch it below.

Introducing the IMAGE Business Club, in partnership with PwC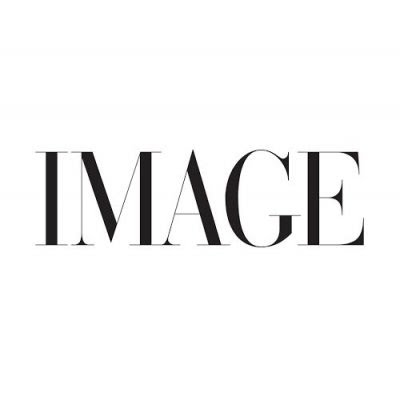 Elevate your Career with the IMAGE Business Club.
For over 40 years, through innovative and trusted business events, IMAGE has championed and built a community of influential businesswomen. Now as we launch the next generation, we want you on board to enable and empower you to elevate your career.
As members of the IMAGE Business Club, you'll have access to the tools, knowledge and a network that can truly shape your career. At a time when a fundamental shift is happening for women in the workplace, we're bringing together the most inspiring female trailblazers from across the sectors. And we think you belong in the club, join here.
The IMAGE Business Club is a place where creativity, diversity and ambition can really shine – what more could you want for your career?
What to expect
Shaping the Future of Your Career with Sinead Brady – A virtual seminar series furnishing you with the toolkit to help YOU identify your next career steps and future-proof your position in the workplace.
Upskill to Unleash Your Full Potential – With our 'How-To' event series. Acing the hybrid world with confidence with Natasha Fennell, Director of Stillwater Communications.
Tackling the Issues Facing Women in the Workplace – With Dearbhail McDonald; kicking off with a deep dive into the future of work for Irish women and an exclusive interview with the Minister for Finance, Paschal O'Donoghue.
Work, Rest & Slay Podcast – Melanie Morris speaks to some of the most compelling Irish and International people in business, spilling the truth on the real secret sauce for a successful career. Our first business podcast series features Fiona Dawson CBE, Global President, Mars Food, Multisales and Global Customers.
Benefits for IMAGE Business Club members
Member Value worth over €450
For €200 ex. VAT a year access:
An IMAGE Business Club Luxury Welcome Gift worth over €120*
6 issues of IMAGE & Image Interiors Magazine delivered to member's door, and access to all premium content on image.ie €99
PLUS ALL MEMBERS RECEIVE ACCESS TO:
Six 'Careers in Conversation' modules with Career Coach Sinead Brady
Access to a 1:1 Coaching Session
Six 'How to' Business Club Events
Networking opportunities with IMAGE Business Club Patrons
Access to the IMAGE Business Club Hub with exclusive premium business content
Early access and discounts to IMAGE Businesswoman of the Year Awards and Business Summit events
Exclusive competitions
*Terms and conditions apply. The gift is only valid on postal addresses to the Republic of Ireland. Please allow 28 days after the offer closes for receipt of the gift. IMAGE Media reserves the right to vary their prices from time to time and any price adjustments will be advised.
---
We would love to discuss what joining our Business Club could mean for your team further so please don't hesitate to get in touch with us at [email protected].