Go With Your Gut: Join our event and learn good gut health from the experts
Sponsored By
---
Sponsored By
Want to take control of your gut health? Don't miss our expert-led virtual event.
Sixty-two per cent of people worldwide suffer from digestive complaints such as indigestion and constipation at least once a year.* And while maintaining optimum gut health is a vital part of having a healthy digestive system, studies have proven it also plays a major role in our overall health.
Did you know that…
70% of our immune system is located in the gut
95% of serotonin, a major mood influencing hormone, is produced in the small intestines
Tens of trillions of 'good' bacteria live in your gut
Looking after our gut is a vital part of minding our health and wellbeing, especially as women. In fact, almost twice as many women suffer from digestive health issues on a daily basis compared to men. This is why it's so important that we are eating the right foods and getting essential nutrients to support a healthy gut.
So, where do you start? We're hosting the ultimate event on all things gut health — Go With Your Gut — that will take place virtually on Sunday, June 26 at 12pm. You'll hear from leading health and nutrition experts on how good gut health affects your body, from improved sleep to immune support, and the best ways to support it.
Pharmacist and MD of Meagher's Pharmacy Group Oonagh O'Hagan will moderate an in-depth conversation with Trisha Lewis, chef, influencer and CEO of Sharp by Trisha Lewis, The Gut Stuff duo Lisa Macfarlane and Alana Macfarlane Kempner, and Professor Anthony O'Connor, consultant gastroenterologist at Tallaght University Hospital and Trinity College Dublin.
And, to celebrate Microbiome Day, Meagher's Pharmacy is offering 20% off Symprove 23rd – 28th June.
Go With Your Gut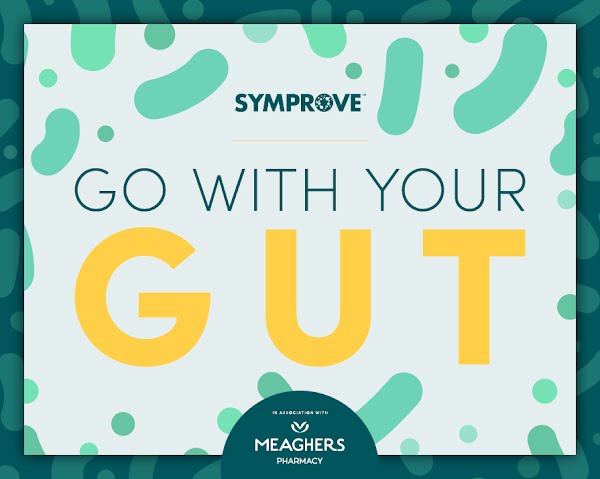 When & Where
When: Sunday, June 26 at 12pm
Where: From the comfort of your own home
Tickets
How to register: Register below to secure your complimentary ticket. All registered attendees will receive a link to access just before 12pm.
About the speakers
Trisha Lewis
CEO, Sharp by Trisha Lewis, best-selling Irish author, chef and social media influencer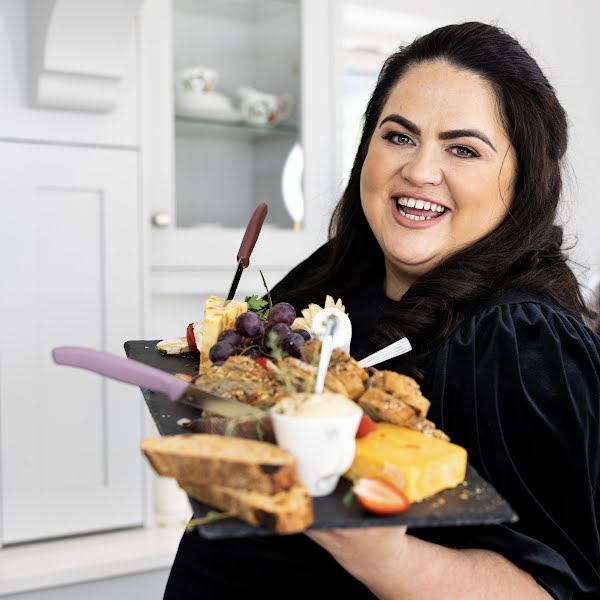 Trisha Lewis began documenting her weight loss journey online in April 2018. At the time she weighed 27 stone, and the reason she decided to start using social media was to show people the real side of weight loss — the highs, the lows and everything in between. She wanted to document not only her transformation, but the fun that can be had when losing weight. Trisha also wanted to show that exercising can be for any individual and to encourage others to get active, not only for weight loss, but to make themselves feel better too.
Since her journey began, she has written two best-selling Irish books and is now running her own company Sharp by Trisha Lewis. Changing her lifestyle has not only transformed her physically but internally too. Trisha hopes to inspire others to do the same.
Lisa Macfarlane and Alana Macfarlane Kempner
Co-founders and CEOs, The Gut Stuff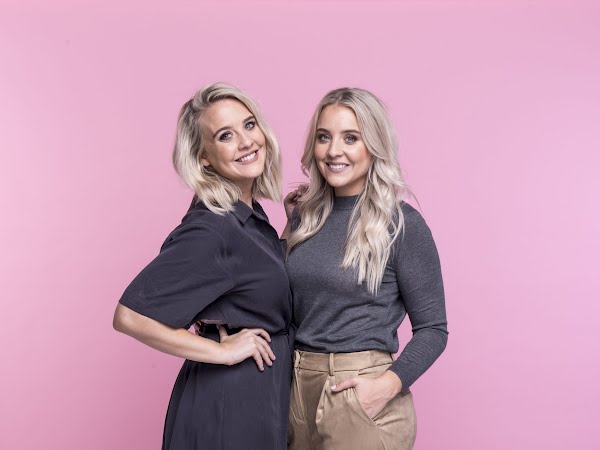 The Gut Stuff started as a passion project by Lisa and Alana Macfarlane. While volunteering for twin research for Tim Spector, professor of genetic epidemiology, they participated at the forefront of scientific research into nutrition and the microbiome. They discovered that, despite being identical twins, having 100% the same DNA but only around 30% of the same gut bacteria could explain their completely different health pathways. Research also uncovered the links between the gut microbiome and everything from immunity to mental health, and thus their gut journey began.
With consumer knowledge low, science emerging quickly and the category disparate and spread across food, pharma and public healthcare, the girls dove into every inch of research, the market and most importantly, what people knew and wanted. They gathered dietitians, nutritionists, GPs and scientists from each corner of microbiome research and thegutstuff.com was born – a hub to educate and empower. With a business built on education first, they were able to launch products by listening and engaging with their community. They've since created an ecosystem to encourage daily gut habits, with products like diaries, fermenting kits, tools and resources.
To bring gut health to the masses, they are disrupting workplace wellness one gut at a time, speaking at Balfour Beatty construction sites, the RAF, Visa, Facebook and Accenture. Their business has grown rapidly and now, they both sit on the NHS Food Review board, are authors of best-selling books and are currently piloting modules for the UK school curriculum. 
Professor Anthony O'Connor
Consultant gastroenterologist, Tallaght University Hospital and Trinity College Dublin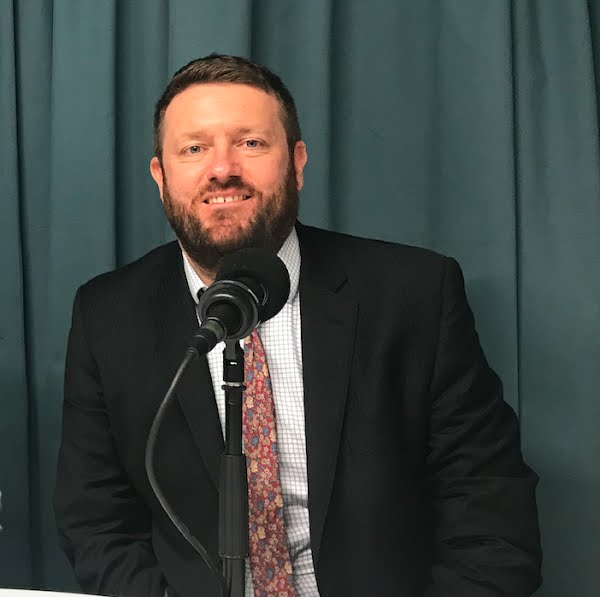 Professor Anthony O'Connor is a clinical associate professor in gastroenterology at Trinity College Dublin and head of the department of gastroenterology at Tallaght University Hospital. Originally from Cork, he graduated in medicine from University College Cork and completed BST training in Limerick before undertaking higher specialist training in gastroenterology and general medicine in Tallaght and St. James's Hospital in Dublin. He was awarded an MD by Trinity College Dublin in 2012 for a thesis on stomach cancer supervised by Professor Colm O'Morain.
Upon completion of his training in Ireland, he worked at Beth Israel Deaconess Medical Center, Harvard Medical School and as a consultant gastroenterologist at Leeds Teaching Hospitals NHS Trust before returning to Ireland for an appointment at Tallaght University Hospital in 2016. He has published more than 60 peer-reviewed journal articles and has given invited lectures and oral presentations. He specialises in inflammatory bowel diseases (IBD), the quality of life for patients with IBD, the GI complications of cancer therapies, Helicobacter Pylori infection and gastric cancer prevention. 
Oonagh O'Hagan
Pharmacist and MD of Meagher's Pharmacy Group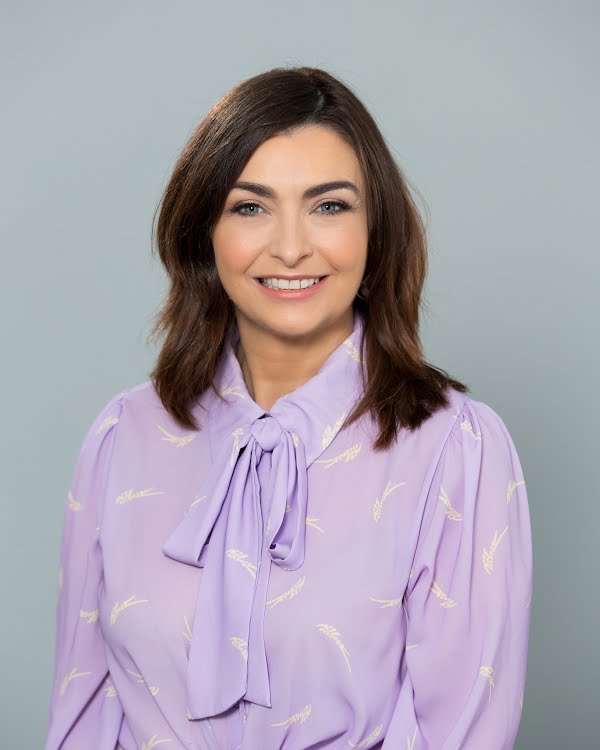 Oonagh O'Hagan is the proud owner and MD of Meagher's Pharmacy group. She purchased her first store 20 years ago, the same store she trained to be a pharmacist in under the guidance of Pierce Meagher, her mentor.  The store itself, Meagher's Pharmacy Baggot St, has been at the centre of the community delivering excellence in pharmacy services since 1921. Delivering expert advice in a friendly and professional way, her team of skilled pharmacists have a passion for innovation and the delivery of exciting products and services. They seek to be the very best at what they do, with a goal to stand out in terms of service, expertise and genuine care for our patients.
In the last 20 years, she has opened eight more pharmacy branches and continued to trade as Meagher's. In 2014, meagherspharmacy.ie was launched, providing Meagher's unique brand of customer service to over 58 countries. The company has redefined the role of the pharmacist in the communities it serves by offering accessible and affordable healthcare solutions to patients in need of expert advice. Oonagh has also just released a podcast called Meagher's Matters, detailing some key health topics the pharmacy is frequently asked about, and a recent initiative saw her and her team raise over €200,000 for numerous local charities. 
Tickets
How to register: Register below to secure your ticket. All registered attendees will receive a link to access just before 12pm.
Missed the event? Watch it on demand below:
---
*Statistics from Sanofi survey