Fashion's thin-obsession isn't a comeback. It just never went away
---
It toxically impacted an entire generation the first time round. Why is the 'sick' look creeping back into our feeds, wonders Amanda Cassidy
'Bye Bye Bootie', the Headline of the New York Post screams. 'Heroin chic is back'.
And while we can't believe everything we read in the papers, it's something I realised I'd been noticing for some time. The slow lean back into the glorification of the underweight, sickly look. Instead of sex selling, it's frail weak women wobbling down the catwalks, sans eyebrows.
And I'm not the only one who's noticing it. Louise Boyce is a model and Instagram sensation. Online as 'Mama still Got it' Louise showcases her tongue in cheek take on motherhood. But she found little to laugh about in addressing the slow toxic comeback of so-called heroin chic.
Toxic
"This makes me furious." She wrote in an online post over the weekend. "On 24th May 1995 I was told for the first time I needed to lose weight for the 'heroin chic' look. I was 15 years old and you can see from the measurements on the model form and from my first ever photo shoot I was a UK size 10 and did not need to lose weight. I had an exclamation mark ?? next to my measurements like it was wrong. This was the start of what developed into an eating disorder. And now I see this 'journalism' that this 'trend' is now back??? Everything about this is toxic and damaging. How is this news and why are we still talking about our bodies in this way?
What makes it worse is there are people who will actually want to keep up with this 'trend' which will effect their health. This kind of news should be banned. And – the word 'heroin' is offensive to anyone who has a naturally very slim body shape. Please ignore these body trends. I'm pretty sure men don't go through body trends."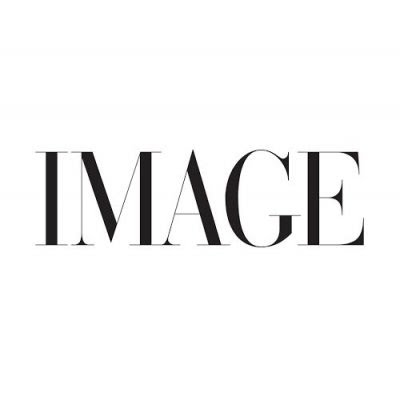 Thin worship
And that's the crux of it. Men don't have body trends.
The fashion industry, with its array of models, magazines and photographers, has been under serious attack in recent years for its portrayal of women displaying, extremely thin faces and bodies of female and male models in withdrawn poses looking purposely sick.
The backlash against so-called 'heroin chic' even gained support from former President Bill Clinton, who proclaimed. he glorification of heroin is not creative, it's destructive; it's not beautiful, it is ugly. And this is not about art, it's about life and death'.
Fashion writer Tyler McClall called it out in recent weeks; "Please, I am so tired of this. I know we're all pretending this isn't about bringing back thin worship or whatever but I can't keep doing this," They were referring to recent fashion weeks last month where Bella Hadid closed out Paris Fashion week at Coperini, her tiny body on the runway with a spray-painted dress. A few days later at the Mid Mid Spring 2023 show, waifs girls paraded down the runway with micro minis and bare midriffs.
Even the famously bootie shaking Kardashian clan have taken a drastic shift from the slim but curvy body positivity that had been celebrated by those like Lizzo and Megan Thee Stallion. In fact, Kim bragged online about losing 16 pounds in three weeks to fit into the famous Marylin Monroe dress for the Met Ball. There are rumours they've reversed their Brazilian Butt lifts to embrace the new svelte trend.
The problem isn't so much the shows, it's the overspill into fast-fashion brands that happens in a matter of days after such shows. Already some of the high street shops are packed to the rafters with belly tops and up-the-bum shorts. After such progress with body positivity campaigners such as Ashley Graham on the cover of Sports Illustrated and France banning models with a BMI below 18 from working, the thin-obsessive culture is slowly seeping onto our Instagram feeds and creating distorted images of what bodies 'should' look like. Recently Deliah Belle Hamlin, the daughter of Housewives of Beverly Hills reality star Lisa Rianna caused a wave of 'please eat something' messages when she posted a picture of herself with her ribs on display.
And as much as we believe we are comfortable with larger body shapes, the truth is that for many the celebration of plus sizes verged on tokenism.
Because if we were all so thrilled to see thicker models on our feeds and catwalks, why was it so short-lived.
Perhaps it's this weak, sick and subservient look, eye-bags and colt-ish legs against the rippling muscles of male models is just a new way to reduce women to 'less than'. It's worth considering when we consume new media, the messages we are absorbing and the messages we are sending the opposite direction about what we are interested in seeing.