Editor's letter: the autumn issue of IMAGE Magazine is out now
---
Editor Lizzie Gore-Grimes welcomes you to the autumn issue of IMAGE Magazine, on sale now, and we have three articles from the new issue on IMAGE.ie now to give you a preview of what lies within its freshly printed pages.
Let's face it, an Irish summer that involves a heatwave really is hard to beat, but there is still something about autumn. I'm one of those odd people who actually relishes the air getting cooler and the evenings darker. There is something uniquely enveloping about autumn – not least, of course, because it gives us the chance to get dressed again.
After months of slinging on T-shirts and shuffling about in sliders and slip-ons, I for one can't wait to wear something with proper seams again. There's something about putting on a really well-cut coat and a great pair of boots that makes you feel prepared for anything – not just inclement weather. There's an energy charge, an attitude upgrade unique to autumn/winter dressing that no flip-flop can give. A stand-tall sensation that Catherine Condell captures so evocatively in her editorial on page 42 of the autumn issue of IMAGE Magazine, where twins Cadhla and Sadhbh smoulder in the new season's finest.
But we're not letting go of our new love affair with comfort, no way. As Suzie Coen says on page 41, (which you can read now on IMAGE.ie here) "When you look comfortable but put together at the same time, that is the holy grail of stylish dressing. The way you feel great in a trouser ensemble. I don't want to say empowered, which may be the word you were expecting, but sexy and swaggery." Yes please to that.
Of course, the other thing we're meant to be doing at this time of year is getting our s**t together. With summer's languid laze at an end, it's time to get that life-admin back on track. With that in mind, we're all about planning this issue.
When it comes to money, Nathalie Marquez-Courtney gets expert advice from Deirdre Cooper (Irish finance whizz in London), who makes the compelling argument for forward financial planning. "Women are now living longer than men," she states, "and are more likely to be alone and financially self-reliant in their later years… so a strategy is essential." If, like me, you're the kind of person who hears the word "pension" and starts metaphorically putting your fingers in your ears, time to get the finger out and turn to page 86.
And there's one more key subject to bone up on. Forget about Kevin, we need to talk about menopause. "It should be taught in schools," declares sexologist Emily Power Smith on page 110. "This is a huge event in a woman's life. It's also inevitable. It will happen to you, so why don't we know more?" With this in mind, Nikki Walsh and Melanie Morris interview a panel of experts, across Ireland, to compile the ultimate mastering menopause guide. Read Melanie Morris' guide to the skin treatments to know now here. 
Our new season resolution? To embrace the energy and opportunity of the season switch-up in whatever way feels good for you. Whether it's updating your wardrobe (from page 25), giving your old hairstyle the chop (page 99), making the leap to leave your job (page 82, or you can read it now) or laying the groundwork for a better health and wealth future, we've got you covered.
Well prepared, yes, but more importantly, "sexy and swaggery", is how we're striding into the new season.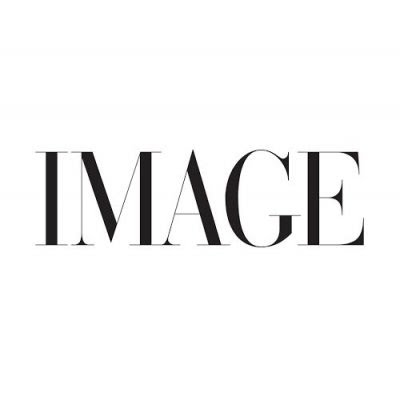 The autumn issue of IMAGE Magazine is on sale now.
Indulgent reading
Subscribe to IMAGE for perfect indulgence reading at just €99 per year.
As well as being the first to receive our magazines and having the latest issue delivered to your door, IMAGE Print & Premium subscribers have first-look digital access to the issue, exactly as it appears in print, which you can revisit at any time.
Four issues of IMAGE Magazine and two issues of Image Interiors delivered to your door.
Access to all daily premium articles from Ireland's leading contributors
Digital versions of all magazines. Read IMAGE and Image Interiors exactly as they appear in print.
Bespoke weekly email, rounding up the best content exclusive to subscribers.
A luxury gift from The Handmade Soap Company, worth €60*.
---
*Terms and conditions apply. Offer available only while stocks last on gift advertised (ANAM Candle and ANAM Body Oil). The gift is only valid on postal addresses to the Republic of Ireland. Please allow 28 days after you subscribe to receive your gift. IMAGE Media reserves the right to vary their prices from time to time and any price adjustments will be advised.