Menopause. Sigh. No matter how you try to dress it up it, menopause is a word that's possibly one of the most despised in the English language. Nevertheless, the condition is as inevitable to women in middle age as New Year's resolutions, writes Melanie Morris in the autumn issue of IMAGE Magazine, out now.
Most of us know what's going on: a drop in hormone levels, most notably in oestrogen, which sends a cascade of change through a woman's body and nervous system, affecting myriad aspects of our physical and emotional health. And with it, a change to our appearance, which more often than not, can cause a considerable further impact to the already significant psychological burden of menopause. And so the circle continues.
Explaining things a little more scientifically, Professor Caitriona Ryan, co-founder of the Institute of Dermatologists in Dublin, explains: "With the onset of menopause, there is a rapid decline in collagen production, with a 30 per cent reduction in the collagen content of skin during the first five years of menopause. After this, the decline is more gradual, with approximately a two per cent loss of skin collagen every year for the next 20 years. There is also a substantial decrease in glycosaminoglycan (GAG) levels within the skin, molecules that help to draw water into the dermis and keep the skin hydrated, and in elastin production." Translated into everyday language, this often leads to the appearance of accelerated ageing; dry, thinned skin; pigmentary changes and age spots; changes in hair distribution and pattern baldness; and hormonal spots or acne. "This happens gradually for some women," says Professor Ryan, "while others feel that they have aged by ten years overnight."
Neither journey is ideal, and both can be accompanied by other symptoms such as anxiety, brain fog, mood swings, night sweats and flushing, and poor sleep. However, there's an upside; because in terms of solutions to these myriad ageing concerns, there's never been a better time or a broader range of options.
Corinna Tolan, clinical director at Monica Tolan The Skin Experts, always suggests a bespoke approach to any skin treatment, but especially so around the menopause. "Menopause can trigger so many different skin issues; for some it's inflammation and rosacea, for others it can be pigmentation, so any regime should start with an in-depth consultation," she says.
One excellent catch-all solution is microneedling, a therapy that is growing in popularity due to the way it can be administered to really drive results in a short space of time. "I always liken skin to an army – its primary function is defence – but over time, the army gets worn out and lazy on the job. We need to send in a predator to wake the boys up and get them going on the attack again."
Microneedling is a derma roller procedure that uses small needles to prick the skin and begin a series of events to trigger healing, stimulating flagging collagen production along with elastin and regenerating growth factors; it also has a revision effect, causing skin to forget previous condition, so it's an excellent "ground zero" option. "It's an excellent treatment when combined with light therapy to speed up healing, and as the skin has been traumatised, add a hyaluronic acid serum through the entry points for added benefits. If a client had a big event coming up, or wanted to tackle ageing in a really effective way, I would recommend three of these treatments, each one three-to-four days apart. The light treatment minimises downtime, and within a fortnight, the results would be superb." Expect to pay approximately €750 for the full service.
For those who want to take a step further, into the derm clinic, there are plenty of options, and some good news. According to Professor Ryan, "The most effective remedy is surgical intervention with a facelift and/or necklift or blepharoplasty (eyelift). However, many patients now prefer to avoid the downtime, cost and morbidity of surgical interventions and opt instead for minimally-invasive procedures to help tighten and lift sagging skin where the cosmetic outcomes can often rival those of surgical procedures."
Anti-wrinkle injections such as Botox will diminish fine lines over a few days, and give the face a fresher appearance – gone are the days of the frozen expression – while filler, artfully injected, helps restore volume to parts of the face where skin has sagged or youthful fat pads have been eroded.
"Another procedure that our perimenopausal patients love, particularly for loose, crepey skin around the eyes, is platelet-rich plasma therapy (PRP). The PRP is extracted from the patient's own blood and injected into the skin to promote collagen production and kickstarts the skin's regenerative capabilities. Growth factors in the plasma increase collagen and elastin production, stem cell proliferation and vascular formation." This treatment, originally designed to repair athletes' worn tendons and help with a variety of medical issues, from orthopaedics to cardiac surgery, produces a plumping and tightening effect on the treated area. It is used to treat a wide range of skin concerns, including ageing and sagging skin in the upper and lower eye area, dark circles, fine lines and wrinkles, acne scars and stretch marks, and to improve skin texture and wrinkling over the neck, chest and hands. It can also be used to promote hair regrowth in women with female pattern hair loss. PRP works especially well when combined with Exilis Ultra 360, a radiofrequency device which heats the skin and subcutaneous fat to increase collagen production and tighten the skin while reducing excessive subcutaneous fat. "This is my absolute favourite solution to creepy undereye skin," says Professor Ryan, "the two treatments, a month apart. Exilis is pain-free, with no downtime, and takes just four to 30 minutes depending on the area being treated."
Finally, Professor Ryan is a fan of Ultherapy, an FDA-approved, non-invasive, focused ultrasound treatment that stimulates the production of new collagen and elastin deep within the skin. "Ultherapy uses precise ultrasound energy to target the deep structural layers of the skin without disrupting the skin's surface to lift and tighten the skin of the upper and lower face, the neck, under the chin, the eyebrows and reduce wrinkles of the décolletage and chest." It works in a gradual way, delivering firming, lifting results over about 12 weeks.
Regardless of the route a woman goes in planning her skincare programme through middle age, it's worth remembering that the best regime is the one that feels right for the individual. Like wearing uncomfortable clothes, or too-high shoes, committing yourself to something that doesn't sit with your soul won't show well on your face.
You do you, and in the meantime, my own personal favourite menopause treatment was taken from a scene from Netflix' House of Cards, when Claire Underwood, dressed in a sophisticated Roland Mouret bodycon dress and Louboutin heels, simply opened the fridge door and leaned in.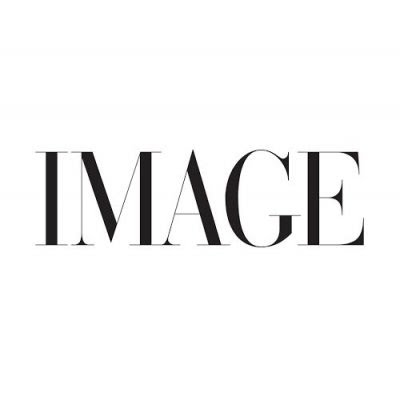 The autumn issue of IMAGE Magazine is on sale now. 
Indulgent reading
Subscribe to IMAGE for perfect indulgence reading at just €99 per year.
As well as being the first to receive our magazines and having the latest issue delivered to your door, IMAGE Print & Premium subscribers have first-look digital access to the issue, exactly as it appears in print, which you can revisit at any time.
Four issues of IMAGE Magazine and two issues of Image Interiors delivered to your door.
Access to all daily premium articles from Ireland's leading contributors
Digital versions of all magazines. Read IMAGE and Image Interiors exactly as they appear in print.
Bespoke weekly email, rounding up the best content exclusive to subscribers.
A luxury gift from The Handmade Soap Company, worth €60*.
---
*Terms and conditions apply. Offer available only while stocks last on gift advertised (ANAM Candle and ANAM Body Oil). The gift is only valid on postal addresses to the Republic of Ireland. Please allow 28 days after you subscribe to receive your gift. IMAGE Media reserves the right to vary their prices from time to time and any price adjustments will be advised.