My Start-Up Story: 'I went from being unemployed to employing 12 people in a year'
Sponsored By
---
Sponsored By
This is the Startup Story of Grá Chocolates. A story about a lockdown social media post that changed Gráinne Mullins' career and her life. She went from being an unemployed chef, thanks to the pandemic, to an employer of 12 people with a brand that can be found in Brown Thomas.
Gráinne Mullins was 2019 Euro-Toques Young Chef of the Year and her star was rising in the culinary world. Then came 2020 and everything changed. Originally from Galway, she had worked in kitchens as a teenager, but decided to study science after school. Food called her back and she took a year out from her degree to move to France where she worked in a Michelin-starred restaurant. She realised that food was her calling, and she followed her heart. She went on to work in the pastry sections in some of our finest kitchens including The Cliff House Hotel and Ox in Belfast.
When she decided to make her own hand-painted Easter eggs during lockdown, a simple social media post of her beautiful creations changed her life forever. Grá Chocolates was born a few months later. Her exquisite chocolates take three days to create and each one is hand-painted. Gráinne's chocolates have had rave reviews for her "edible art" from her online store and concession in Brown Thomas. Here she tells her Start-Up Story:
I love food. I've worked as a chef for over 10 years, and I'd just won The Euro-Toques Young Chef of the Year in 2019. We went into lockdown then in 2020 in a year that was supposed to be very exciting for me, but it ended up the absolute opposite. So, I tried to keep myself as busy as possible. Keep myself a bit sane, I suppose.
I made hand-painted Easter eggs for all my friends and family and I posted them on social media. Suddenly, loads of people reached out and wanted to buy them from me. It was very exciting and that's where the idea for Grá Chocolates came about. I spent about three months planning it, attending business courses and I launched in July 2020.
The pandemic put me in a completely different direction.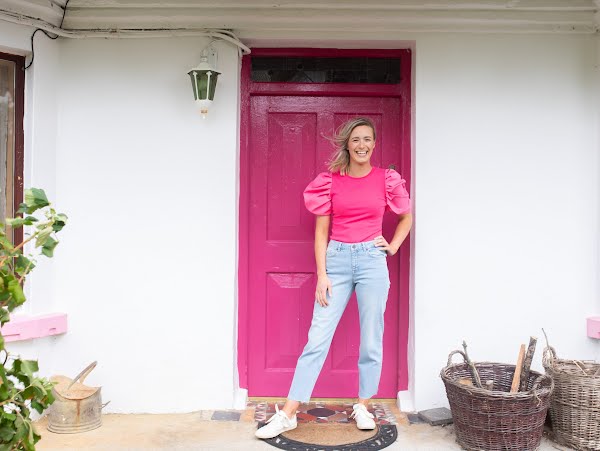 Lockdown was a bit of a blow… after winning the Euro-Toques Young Chef of the Year in 2019, it should have been a very big year for me career-wise.  And then we went into lockdown! 
How it all started
Back in transition year in school, I got work experience in a kitchen, I loved it and I got a job from there. It was very exciting working in kitchens, but I actually went to college to study science. During it, I decided to take a year out and I moved to the south of France and worked full-time in a Michelin-starred kitchen. Taking that leap was a big risk, but that's when my career changed, my path changed.
France was really fantastic, I got so much hands-on experience with real fine dining, so I was really lucky to have it. I came back home and started working in kitchens full-time – kitchens like the Cliff House Hotel in Waterford and Ox in Belfast.
I launched online, and we were really busy, we sold out in eight minutes. Our site crashed.
The pandemic 
Lockdown was a bit of a blow… after winning the Euro-Toques Young Chef of the Year in 2019, it should have been a very big year for me career-wise.  And then we went into lockdown!  
It took me in the right direction though – with the interest in my eggs a business idea formed and as soon as I had the idea, I got in touch with my Local Enterprise Office. I did a business course and I also did two other courses simultaneously.  They were fantastic.
I started building a business plan and the plan was getting more and more definite. So, three months in, I just thought I'd launch and see how it would go. I launched online, and we were really busy, we sold out in eight minutes. Our site crashed.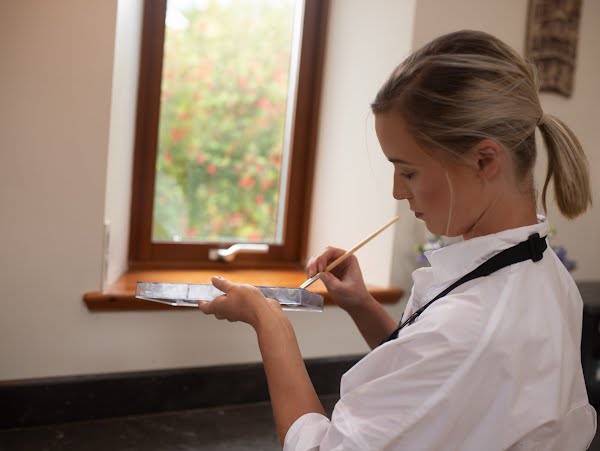 What's important to you?
The team. Firstly, it was just me and then it was just building up the team, slowly. And now it's kind of just grown so naturally that it just feels normal. It's fantastic. I really love the fact that I started as being unemployed and now I can employ 12 people. It's actually an honour, really. For something I was doing to keep myself busy to think it would come to this, it's amazing.
Being a pastry chef, I have a love for food, and I knew a lot of Irish producers and I wanted to use as many Irish local products in my chocolate as possible.
With colours, I wanted to represent what was on the inside and I wanted to have a bit of fun with them and make them a bit more unusual and the customers are really responsive to that. They're like edible art. So many things inspire my chocolate designs. It could be something I ate or a piece of art or even fashion.
We use products like Achill Island Sea Salt and Micil Poitín. We change seasonally and so often that we can choose new ingredients where we see a fit.
I love the science behind chocolate and the technical work that goes into it and the understanding as well because you need to understand the material to be able to use it properly. I'm quite lucky that I love what I do and that I can work with such an interesting material.
How did you name your business?
The name has a dual meaning – Grá, having always been my nickname and it also means love in Gaeilge. They're given with love, they're appreciated with love, they just epitomise love.
What are your biggest learnings? 
I learned in business to understand that mistakes do happen and still being able to pick yourself up and go again. And also appreciating that that's part of the journey and you can only learn from it.
Are there any ugly truths?!
There's no work/life balance for me at the moment. I'm pushing to get there someday, I hope. I am used to that because I worked in kitchens for years.
How do you support yourself?
To relax, I love going for my walks down by the sea, a good head clearer. When the weather's a bit milder, a little dip in the sea or even some yoga when we get time.
My family are amazing. They've been so supportive. My dad actually works for me, he does lots of deliveries and helps me out with lots of things. He's going to be helping me build my new chocolate factory because he built my other chocolate factory for me.
What's your focus for this year?
The growth step is the next step [for Grá], trying to build the brand, trying to give us a proper space that will allow us to produce in a comfortable environment.
What advice do you have for someone starting up?
I'd advise anyone thinking of starting a business to get a good business plan and a very good idea of what they're going to do. And definitely reach out to their Local Enterprise Office because there is amazing support there.
Any final thoughts? 
I hope anyone who tries my chocolates feels the love and they recognise the care and attention that went into every single bite. That's so important. I hope they can really feel that on their side.
In conversation with Caitríona Mc Bride, member of Irish Food Writers' Guild.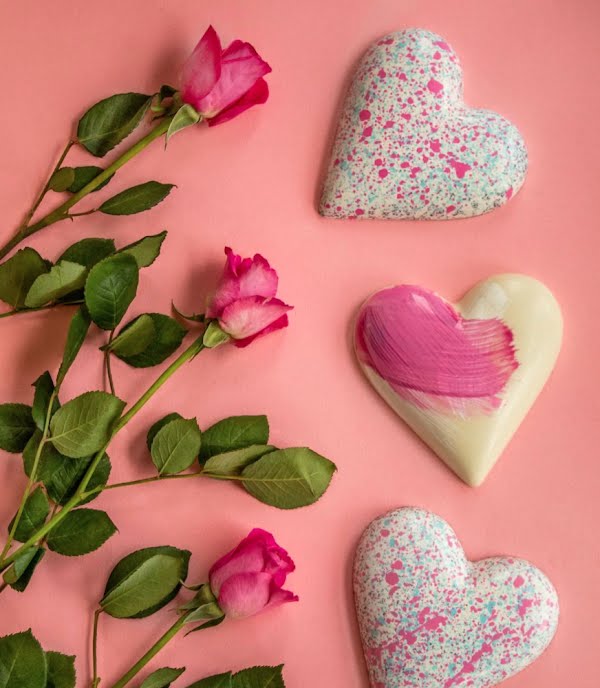 When & Where
When: Friday, April 14, 2023, from 6:30pm until late
Where: The Clayton, Burlington Road, Dublin 4
Dress Code
Black Tie
Shortlist
The IMAGE PwC Businesswoman of the Year shortlist has been announced! Visit here for the shortlist.
Tickets
How to register: You can purchase a limited number of early bird tickets below:
If you would like to pay via invoice, please email [email protected].
For terms & conditions, please visit here.

---