8 inspiring quotes from the IMAGE PwC Businesswoman of the Year Awards 2022
Sponsored By
---
Sponsored By
Our awards ceremony championed Ireland's top female business leaders. Here are some words of wisdom from the winners.
Last night our highly anticipated IMAGE PwC Businesswoman of the Year Awards finally took place, and it was an amazing turnout.
Over 750 were in attendance, including Irish businesswomen from all industries and backgrounds, to celebrate and support those who are making strides in their fields.
The evening's highlights included a special musical performance from Irish singer-songwriter Lyra, talented co-hosts Melanie Morris, IMAGE contributing editor, and Bryan Dobson, Irish journalist and broadcaster, gourmet food and drink, luxurious prizes and motivating speeches from each of our winners as they accepted their awards on stage.
Here are our top eight quotes from Ireland's most influential business leaders last night.
Making strides
1. "I'm so tired of being the only woman in the room, so it's nice to be with so many other amazing women tonight. Events like this make there be more women in the room, and we're ready for that!" – Angela Bergin, senior vice president, Global Payments & Digital & Technology Businesswoman of the Year
2. "Make sure you surround yourself with diversity, not just of gender but of thought. But also make sure your team have common purpose and values – treasure that. That's valuable." – Fiona Dawson CBE, Lifetime Achievement winner
3. "I am so happy that there is a sustainability category! My one ask is that everyone looks at all the fantastic women here, reads up on them, buys from them and shows support for them. Because there's still a lot of work to do," – Iseult Ward, CEO, FoodCloud & Sustainability Champion of the Year

4. "There are two things that I'm most proud of since joining An Post. 1) Address Point – We're now working with Women's Aid and the Irish Red Cross to help refugees by providing a free address to those without a fixed home. We as business leaders can all do more good for society, not just government and charities have this responsibility. 2) In 2021, An Post eliminated their gender pay gap. This came after publicly publishing our numbers, which is the first step in moving towards equal pay. I always say: If you can't measure it, you can't manage it." – Debbie Byrne, MD, An Post Retail & Management Professional of the Year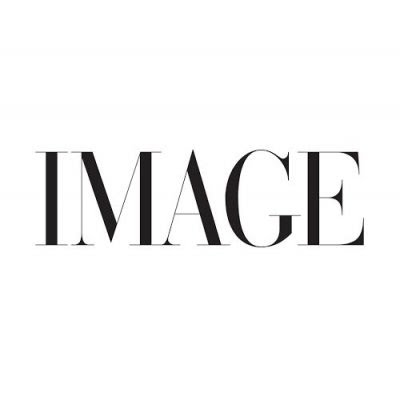 Purpose and opportunities
5. "It's great to look around this room and see such talented, diverse and resilient women; it fills me with a different kind of pride. If you believe you are doing the right thing, and find purpose in it, you can't help but be inspired by your work. Live your life authentically with courage and humanity, and together we are making this world a better place." – Caoimhe de Barra, CEO, Trócaire & Social Entrepreneur of the Year
6.  "I've had many fantastic women mentors throughout my career. Sponsorship and mentorship have been critical for me, as it has been for many of the women here tonight. And it's what I'd say to every single talented female out there – make sure you surround yourself with brilliant people that you can really learn from… You need to be able to put yourself forward, and I learned that the hard way throughout my career. Put your hand up, because very few times in your career will you be tapped on the shoulder. And look for the opportunities, because they do exist." – Julie Ennis, CEO of corporate services, Sodexo UK & Ireland & Social Entrepreneur of the Year
7.  "This award hands-down has to go to my mom. She is amazing and she is such a hard worker. She is so dedicated. She took a career change in her forties and started her own company. She is literally a woman to be reckoned with and she will be so thrilled when I text her to tell her I've won…" – Aimee Connolly, founder and CEO, Sculpted by Aimee & Young Businesswoman of the Year (Under 35)
8.  "Purpose really is so incredibly powerful in driving alignment, and frankly, setting people free to get on with their jobs. If you can work for a company whose purpose inspires you and whose values line up with yours, treasure it as it is a powerful combination." – Fiona Dawson CBE, Lifetime Achievement winner