4 Irish female bosses on getting organised, confidence and the importance of creativity
Sponsored By
---
Sponsored By
This year's virtual IMAGE Business Summit will feature a keynote interview with British fashion designer Anya Hindmarch, a masterclass on organisation with WNDYR's Claire Haider, and a panel with Ireland's top branding experts.
Do you feel like you're stuck in a rut? Want to break out of the cycle and form productive, healthy habits? Join this year's virtual IMAGE Business Summit and learn how to get back on track.
This year's theme is about 'Transforming Our Future' – looking at how the pandemic has changed our present and how it will affect the future of work.
Highlights include a keynote interview on confidence and reinvention with fashion designer Anya Hindmarch, a masterclass on organisation with Claire Haider (Co-founder of WNDYR & Pattyrn), and an insightful panel with three of Ireland's top branding experts.
From October 20 to October 21, our summit will feature panel discussions, skills masterclasses, an experts' chair and significant keynote addresses to hit every facet of working life; from the ever-evolving business environment, to focuses on entrepreneurship, business transformation, communication, the digital landscape, sustainability and our female agenda in 21st century corporate life.
The highlights
'If In Doubt, Wash Your Hair'
Keynote interview of Anya Hindmarch – CEO & Creative Director of Anya Hindmarch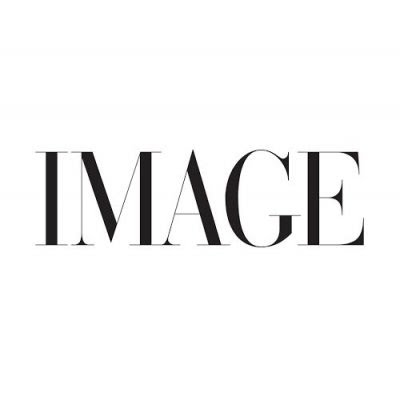 Anya Hindmarch is a mother of five, stepmother, entrepreneur and globally renowned businesswoman. In her keynote address, Anya will open up about all she has learned during her busy and eclectic life, what she still worries about, and what advice she has received along the way.
The globally-successful British fashion and accessories designer will also share her tips for ongoing growth, success, reinvention and self-belief. From practical takeaways and quick fixes, to profound observations about confidence and creativity, Anya will share how to live a little better – and why sometimes, the answer can be as simple as washing your hair.
*Each attendee of the Business Summit will also receive a copy of Anya Hindmarch's new bestselling book 'If in doubt, wash your hair', a manual for life.
'Coming out of Chaos: Creating Your Future Self'
Masterclass with Claire Haidar – Co-Founder, WNDYR & Pattyrn
Claire Haidar is a technology entrepreneur, downhill mountain biker and future thinker about all things human, work and play. Her deep passion lies in enabling individuals, teams and organisations to embrace behaviours that enable them to move into this new world of work.
Everything has changed and nothing has changed. Life still feels too fast and chaotic despite a seismic shift in how we function from day-to-day. Spend an hour with Claire Haidar, a serial entrepreneur, student pilot, mom and #worknerd. Learn about mental models and practical tools we need today to embrace this new reality with courage and a sense of hopeful control.
Claire will share her personal approach to:
Prioritising work and life activities
Finding joy in the everyday chaos
Using specific tools to automate, manage and streamline her very busy schedule
Branding: 'The Big Transformation'
Panel discussion with Stha Banks – Board Director, IAPI, Jamie Helly – Founder, Dynamo and Gillian Horan – Founder, The Pudding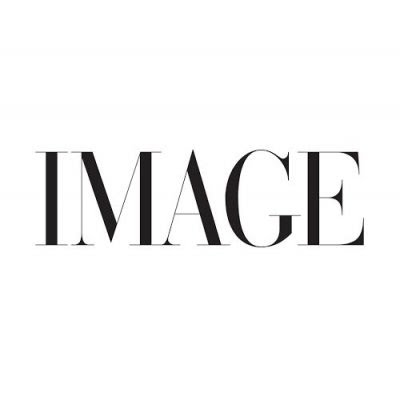 From visual identity to community building and authentic voice; developing a clear, identifiable, relatable brand truly unwraps a new level of commercial success.
With this expert-led panel, we will analyse industry leaders Stha Banks (Board Director at IAPI), Jamie Helly (Founder of Dynamo) and Gillian Horan (Founder of The Pudding) and see what can be learned and incorporated into our own businesses and brands.
WHEN: Wednesday, October 20 and Thursday, October 21
WHERE: From the comfort and convenience of your own home or office
HOW TO ACCESS: General Admission Tickets are €75. Register below and receive an email with the virtual access link just before the event on October 20.
Did you know that IMAGE Business Club members receive COMPLIMENTARY access to the IMAGE Business Summit as part of their membership? Join the club for €246 now to claim your complimentary ticket!
xxx
IMAGE Business Club members, claim your complimentary ticket HERE!
The line up
The summit will feature expert panels, innovative masterclasses and keynote speeches from over 25 Irish and international industry leaders. The first of our talent includes:
Áine Kerr  – Co-founder & COO of Kinzen 
Richard Curran – Presenter & Broadcaster, RTE Radio One
Pat McCann – CEO of Dalata Hotel Group
Pamela Quinn – MD of Kuehne + Nagel 
Gillian Horan – CEO & Chief Brand Strategist of The Pudding
Anya Hindmarch – CEO & Creative Director of Anya Hindmarch
Melanie Morris

– IMAGE Contributing Editor

Eddie Shanahan – Business & Product Development and Consultant to Fashion, Retail & Craft Sectors
Jamie Helly – Founder & Brand Development Consultant of Dynamo
Rosanne Longmore – CEO of Coroflo
To stay up to date and for a full line up of speakers and events, please see here.
As the virtual business event of the year, it will give Ireland's leading business people the chance to upskill, engage, elevate, network, listen, learn, and interact.