Why we're wearing pearls again, and the prettiest to buy now
---
Timeless as they are, pearls are having a revival. Put it down to a few gems, like Kamala Harris and Harry Styles, whose pearls of wisdom are elevating us all.
Think of pearls and you'll either conjure up photographs of grannies in twinsets or Audrey Hepburn's Breakfast At Tiffany's choker and Coco Chanel's 30 inch long, layered strands. "A woman needs ropes and ropes of pearls," Chanel famously said, but that's not quite the way they're being worn today or the message they send anymore.
On the autumn/winter catwalks, pearls were woven into the hair at Jonathan Cohen, dangling from ears at Jil Sander, Prabal Gurung and Rodarte, glistening around necks at Moschino, Marc Jacobs and Giambattista Valli and embellished on gloves at Acne. They continued into the spring/summer 2021 shows, with pearls sewn into skirts at Jacquemus, on jumpsuits at Erdem and dresses at Bottega Veneta.
Though too classic and timeless to be labelled a 'trend', pearls are definitely having a modern revival. In the last week, searches for pearl jewellery are up 189 per cent according to global shopping platform Lyst. You can put that down to the presidential inauguration, where pearls could be found on the ears, wrists and fingers of JLo, on the ring of poet laureate Amanda Gorman, inspired by Maya Angelou's I Know Why The Caged Bird Sings and gifted to Gorman by Oprah (who also gifted Angelou a blue Chanel coat and gloves to wear to perform at the inauguration in 1993) and of course, around the neck of Vice President Kamala Harris.
Pearls have become something of a signature style for the first female Vice President of the United States. She wore them to the inauguration, when she graduated from Howard University, when she debated Mike Pence, when she was sworn into Congress, for her takedown of Brett Kavanaugh and when she received her Covid-19 vaccine. Over 478,000 women around the world have joined the Facebook group 'United By Pearls', which began as a pledge to wear pearls on Inauguration day to honour Kamala Harris.
Pearls were a firm favourite of Princess Diana, another timeless icon whose modern revival has sparked the return of everything from pearls to pie-crust collars, slogan jumpers, her shy, natural, flush blush and blue eyeliner. Credit must also be given to Harry Styles, whose relentlessly impeccable, frequently pearl-laden wardrobe and persistent proof that there's no single way to dress like a man has earned him right-wing tears, global conservative tantrum column inches and legions of fans who follow and imitate his every sartorial step.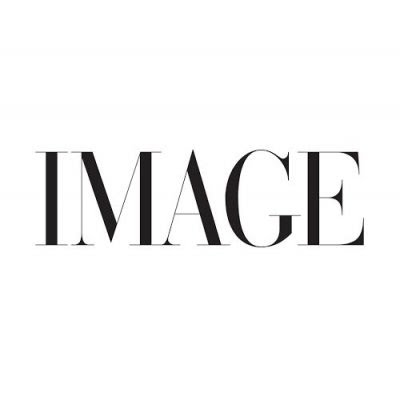 Thanks to these formative pearl trendsetters, all who live or lived by their own rules, pearls remain a shorthand of elegance, but now have an added bonus of signifying the antithesis of those who clutch their pearls at Black women Vice Presidents and men in dresses on the cover of Vogue.
So how to wear them today? Well, you'll find them everywhere. They're embellished on everything from cardigans to Simone Rocha x H&M loafers. They'll work year-round and add a touch of elegance to anything; they'll dress up your joggers, elevate your old jumper and jeans and look great layered with gold chains or atop oversized collars à la Styles. Shop our edit of the prettiest pearls to buy now below.