Recently awarded Cake Designer of the Year, Sarah McGree is offering a unique, zero-waste alternative to the traditional wedding cake.
Founded by Kilkenny-native Sarah McGree, The Wild Grazer is Ireland's leading cheese wheel wedding cake specialist, offering a special and delicious cake option for couples who are looking for something more unique or who simply don't have an especially large sweet tooth. With a background in catering and events, the majority of Sarah's experience has centred around the wedding industry, which gives her added insight into her role on the day.
In her early 20s, she moved to Chicago for work and quickly built up an impressive list of clientele. "It was in Chicago that I developed my creative flair and love of bringing people together through food experiences. I worked with the elite caterers of The Midwest, Jewell Events Catering. While at Jewell, I planned and executed a wide range of events including luxury private home gatherings, weddings, Bat Mitzvahs and large-scale corporate events.
"I had the privilege of catering for clients like Hilary Clinton, Warren Buffet and J. B. Pritzker. My food styling abilities came to light at one of the first events that I worked at, and it became something that I continuously developed. My time in Chicago cracked open a whole new world for me and unleashed a passion for creating unique luxury food experiences."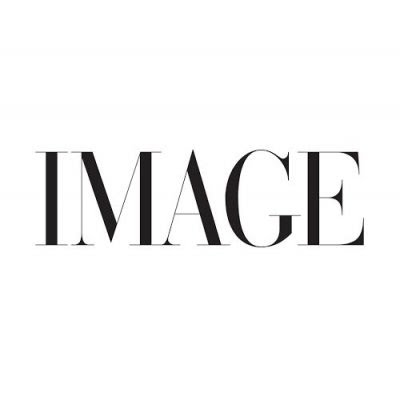 From there, Sarah moved to Toronto, Canada where she worked as a wedding and events consultant for one of the city's most celebrated boutique art hotels. This is where her passion for food styling truly blossomed. "Our offices were in the middle of an art gallery which inherently inspired me on a daily basis to create one-of-a-kind experiences for my clients. I was elected as our resident food stylist for all of our big events, and my artistic flair for curating food displays developed significantly."
In 2020, with her dream kindled, Sarah returned home to Kilkenny and founded The Wild Grazer. Not just known for their bespoke and tasty cheese cakes, the company is also recognised for its zero-waste philosophy. They give couples the option to serve any remaining cheese as part of a grazing table or individual grazing cups for day two of the wedding, saving catering costs and significantly reducing wastage.
With an extensive background in weddings, Sarah gives us the inside track on the exciting moves she's making, along with her advice for choosing the best wedding cake for you.
What inspired you to establish The Wild Grazer?
Drawn back to Ireland during Covid, I coupled my international experience with the best of local produce to create The Wild Grazer. I started the business as a project to give purpose to my days and to hopefully bring a cheesy smile to my customers along the way! It was born out of a desire to create special moments during lockdown, but it quickly became evident that The Wild Grazer was the perfect fusion of my experience and my passions. So much happened in just a short few months, what I initially started almost as a hobby quickly gained momentum and continued to grow.
As we moved out of lockdown, I was continuously adapting to the ever-changing needs of my customers. I launched home catering options, did brand collaborations, and began catering corporate events and weddings, along with launching the cheese wheel wedding cakes which I have recently won Cake Designer of the Year for.
What is your favourite commissioned cake so far?
Last year, I had the pleasure of creating a breathtaking cheese tower for a very close friend's wedding. I was a guest on the day, so it was rather funny doing my setup in a dress, heels and an apron. But the end result was one of my favourite creations to date and getting to see their reaction when they first saw the cake is what truly made it so special.
How do you promote a zero-waste philosophy in your business?
I really try my best to run as sustainable a business as possible. I do lots of little things that, when combined, have a greater effect. My main way of reducing food waste is by only taking pre-orders; this allows me to order exactly what I need on a weekly basis so there is little to no food waste in my kitchen. Any food waste that is produced is composted and I use local producers, which has a number of benefits besides the obvious one of incredible taste.
A lot of the producers that I use are within a 30km radius of me, as food that does not have to travel long distances to reach your kitchen has a much smaller carbon footprint. Secondly, I personally pick up the produce from these suppliers which means I refuse any unnecessary packaging that would have been used for delivery. Regarding my own packaging, I use vegware which is BPI-Certified compostable, and I also use bamboo serving utensils and bowls for events. Along with this, I encourage my customers to think about reducing waste. A lot of my customers choose to only serve half of the cheese from the cake on the day of the wedding and then use the rest on their day two – this really helps eliminate any waste on the day and also means they can reduce their food costs for Day Two.
Any tips for brides-to-be when it comes to choosing their cake? 
If you want a 'wow factor' cheese wedding cake, I always recommend:
Choose a minimum of four tiers.
Choose cheeses with different flavour profiles, e.g. hard cheeses, soft cheeses and cheeses made from cow, goat or sheep milk.
Use cheeses that have different textures, colours and heights to create that visual wow factor. I always recommend adding Cashel Blue to your cake as it ticks all these boxes and is an incredible Irish cheese too.
Add flowers and foliage to both the cake and cake table. Adding vases of flowers beside the cake adds depth and height to the overall visual of the display.
What makes your cakes stand out from the rest?
I'm an extremely creative person, I always have been. My mother is a professional artist so I was raised in a creative environment and I think this is evident from the displays that I make. Growing up, I was constantly constructing large projects. I would make cars and vans out of boxes and paper-mâché, and I worked with clay a lot. I was always fascinated with creating 3D objects and bringing life to the ideas in my head. Similarly, if a client has a vision or an idea, I think I have a unique ability to truly immerse myself in that idea and to bring their vision to life.
Aside from the aesthetics, I use only the finest Irish artisan cheeses from incredible local producers and garnish them with fresh seasonal produce that simply can't be beaten on taste. And when it comes to customer experiences, I provide responsive, affirming, intuitive and clear communication to ensure customers have all their questions and concerns answered in the most efficient manner. I used to plan weddings before I started The Wild Grazer so I have a deep understanding of the logistics of the day and also of how much planning is required by couples to execute a wedding. So I ensure that my service is streamlined, efficient, stress-free and easy.
I have some availability remaining for 2023 and 2024, so if you're interested in adding something unique to your big day, just get in touch and we'll see what we can do. You can reach me at [email protected].