Want to go brunette? 3 things to tell your hairstylist you want
Sponsored By
---
Sponsored By
Irish hair stylist and owner of New Hair Order salon, Mark Byrne gives us an expert guide on how to achieve that 'expensive brunette' look.
Rumour has it the 'expensive brunette' trend is back, with a few more honeyed tones weaved in for the summer. 
The trend first gained popularity last winter when many celebrities, some iconic blondes like Hailey Bieber, Gigi Hadid and Billie Eilish, dyed their hair brown. 
Now, the trend is making a resurgence, with many of the above celebs dawning their gorgeous brown hair at the recent Met Gala as well as the likes of Daisy Edgar-Jones, Camilla Cabello, Kendall Jenner and more.
To get the inside scoop on the best way to achieve this elevated look, we sit down with Irish hairstylist and owner of Dublin's New Hair Order salon Mark Byrne. With over 20 years of experience in the hair industry, he shares the dos and don'ts of going expensive brunette.
What exactly is expensive brunette hair?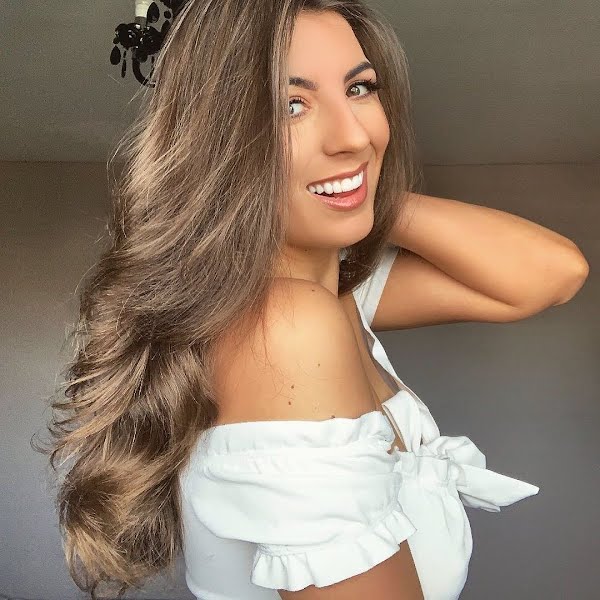 If you haven't heard of the term 'expensive brunette', it has more to do with the rich shades of browns interwoven within it rather than its actual cost. It involves a longer process of dying your locks multi-tonal shades of honeys, brunettes and chocolates.
"There is a huge difference between a brunette and an expensive brunette," clarifies Mark. "Anyone can go brown but that's not what this trend is about. To create this look we want to achieve depth and dimension between soft, multiple browns and shimmers of slight lightness, leaving a multi-tonal brunette that shines and glimmers."
It's especially effective in the sunlight – the light hits each shimmering tone so you can see the depth created by the various layers of colours.
How to achieve this look
If you have your heart set on trying expensive brunette this summer, it's important that you tell your hairdresser exactly what you're looking for. After all, as Mark said, it's a completely different style than your typical brunette, all-over shade.
1. Show your hairdresser photos of the look you want.
"There can be multiple variations of this trend, so when speaking with your colourist it always helps to have a visual – take screenshots to show the levels of lightness and depth you're looking for and have an open mind," advises Mark. 
2. Make sure you discuss what shades would best suit your skin tone.
"Your colourist will guide you toward the tones that will suit your skin tone. Pre-book a consultation prior to your appointment to discuss what will look right for you," says Mark. For instance, if you have fair skin with cool undertones, you might want to use some auburn tones to add warmth. 
3. Follow up with the best at-home haircare products to help maintain your colour.
Communication at your appointment is key. "Discuss a price plan, especially if you're going from very light to dark, as it can work out more expensive," says Mark. "Remember that this transformation is a process. 
"When colouring over-processed hair, colour can fade quicker than natural hair so a good hair plan (i.e. rebooking for a colour refresh in-between visits can help). Home care is also essential, ask your colourist/stylist to recommend what products to maintain your condition and help prolong your colour."
Aussie SOS Brunette Hydration Range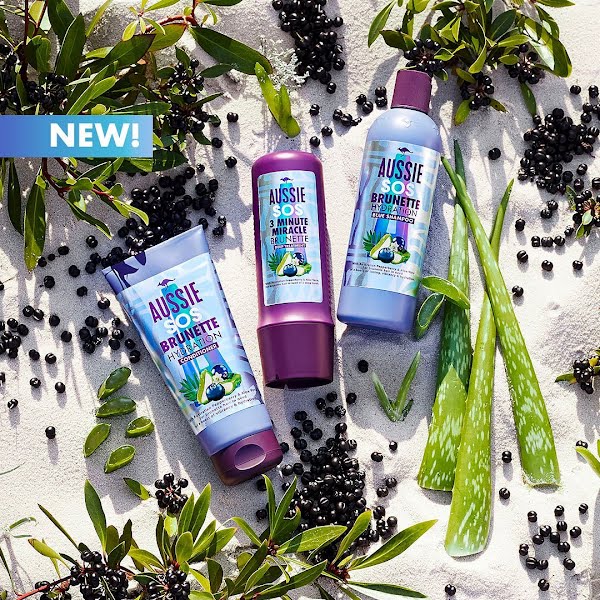 When you come home from the salon with your brunette locks, make sure you have haircare designed to hydrate and to preserve your rich colour for as long as possible.
The vegan Aussie SOS Brunette Hydration Range, consisting of a blue shampoo, conditioner and 3 Minute Miracle treatment, ticks all those crucial boxes.
Made from purified water and natural derived ingredients, the blue shampoo fights brassy tones and unwanted shades, leaving both dark or light brunette hair boosted, hydrated and extra vibrant.
The whole range is infused with Australian superfoods like aloe and pepperberry for lightweight hydration and deliciously smelling hair. Plus, the Aussie 3 Minute Miracle will help give you that extra boost of hydration and shimmering tones when it's needed most.
---
The Aussie 3 Minute Miracle is the OG deep treatment which offers lightweight conditioning in… you guessed it, just three minutes! Like all of Aussie's products, it contains authentic, Australian ingredients and is PETA-certified cruelty-free. Whether you're looking to repair up to three months' of damage, get that deep moisturisation, calm the frizz or preserve your colour, there's a miracle for you. Shop the Aussie range today online or in-store, available at Dunnes, Tesco, Supervalu, Boots and select pharmacies.