This Irish company lets you personalise its reusable bottles and travel mugs, for a gift that makes it easy to be eco-friendly
Sponsored By
---
Sponsored By
Ecoset's range of reusable drinkware can be engraved with a name or brand logo, making them a bespoke gift that also has the benefit of being kind to the planet.
When it comes to gift-giving, choosing something that you know will be useful is often a great choice. And as we are all well aware of the problems with using disposable plastic bottles and coffee cups day after day, a stylish reusable bottle or travel mug is a gift that will have a lasting impact.
Ecoset is a reusable drinkware company based in Greystones, Co Wicklow that offers a range of bottles, travel mugs, food pots and tumblers, as well as more grown-up products like reusable wine tumblers, wine bottles, cocktail shaker sets and champagne flutes. Each has stainless-steel vacuum insulation, keeping drinks either hot or cold.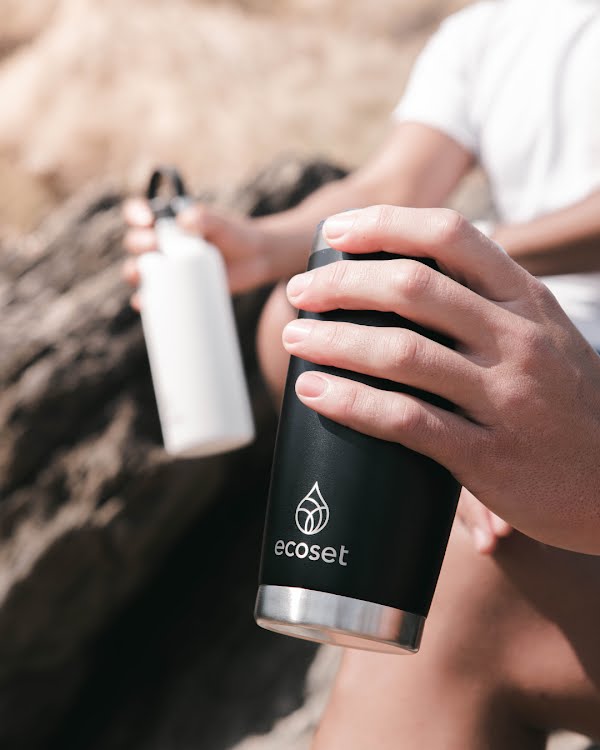 Their partnership with Clean Coasts means that for every purchase made, they give a donation to the organisation, which helps Irish communities protect and care for their waterways, making any Ecoset product a gift that gives back. 
What really sets them apart, however, is their ability to customise any product with their personalised laser engraving service. Names, logos and even illustrations can be etched into the products, all done in their Wicklow workshop, ensuring a quick turnaround time. 
This gives any of their products a bespoke touch, and allows you to give a gift that feels truly personal. The ability to add a logo also means they make great corporate gifts. 
Here are some of the products in their range, with something for everyone.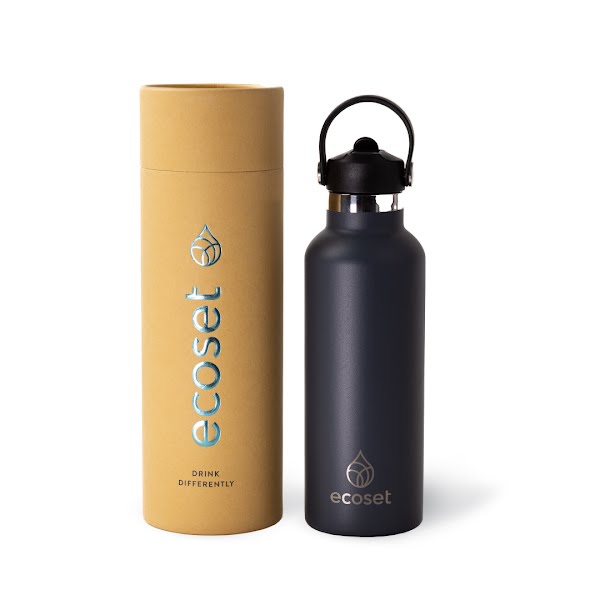 Perfect for someone who's always on the go, this bottle's handle and flip-top lid means it's easy to bring with you wherever you are, keeping drinks cold for 24 hours or hot for 12 hours. 
Kids Water Bottle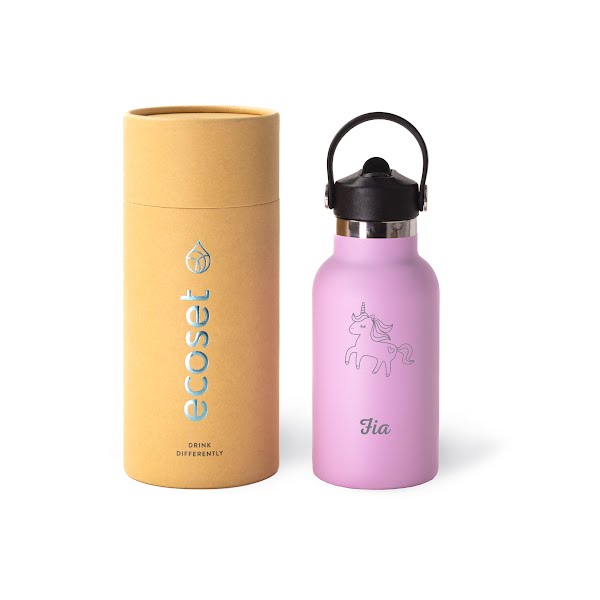 The ability to personalise each bottle will not only appeal to kids – they can choose a fun illustration as well as their name – it's also practical, helping ensure bottles don't get lost or mixed up at school. 
Stroller Mug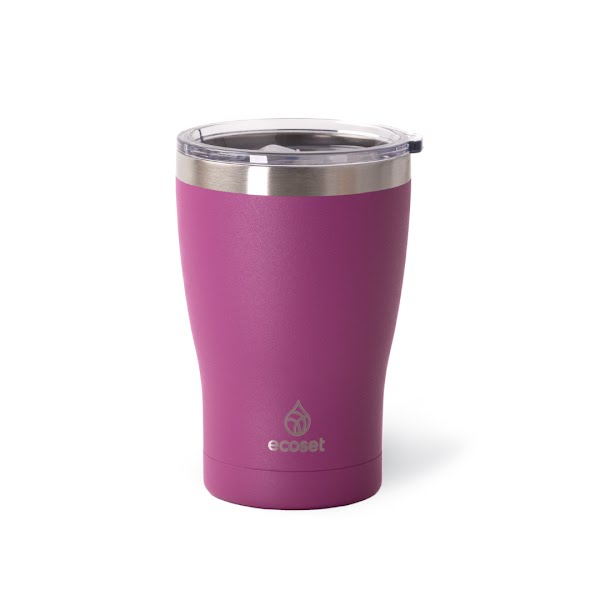 Ideal for the busy parents in your life, this travel mug has been designed to fit in almost any cup holder, whether that's in your car or on a pram. It will also help keep their drink hot for up to six hours, because it's hard to enjoy a coffee uninterrupted when there are kids around!
Wine Bottle and Tumbler Gift Set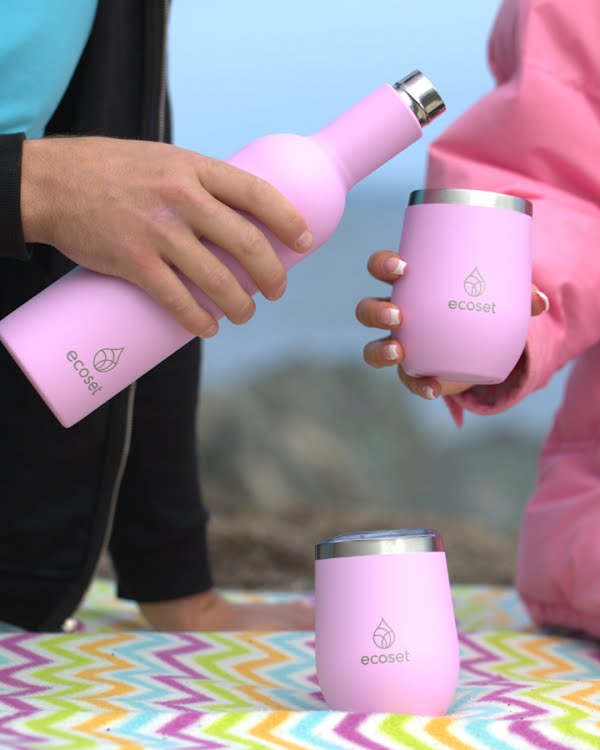 If you're bringing wine, or any other drink for that matter to a picnic, barbecue, or camping, this set will not only keep it at the perfect temperature, but also is much safer than a glass bottle which can easily shatter. Cocktail lovers can also opt for the Cocktail Shaker Set.
Gift Box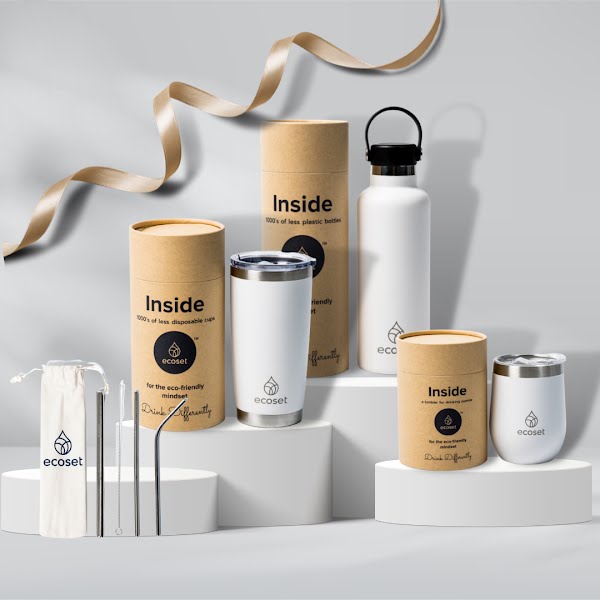 This gift box contains some of Ecoset's most popular products, ensuring that you have something to suit any occasion. It features a Flasket bottle, travel mug, tumbler and set of reusable straws, and each item can be personalised.
To shop, go to theecoset.com