The winners of the 2022 IMAGE Business of Beauty Awards tell us how to perfect our after-hours party prep.
MAKE-UP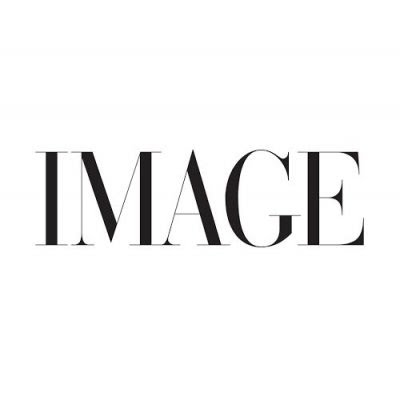 The groomed brow
"Brow trends are forever changing, but a brow style that will never go out is groomed brows that are softly filled in and set. My go-to product is BPerfect Indestructi'Brow Pencil, €9.95 (1). You can mimic tiny hair strokes using this slim pencil for a soft natural brow look." Best Brow Artist, Michelle Fox, Michelle Fox MUA and PhiBrows
The new glitter
"Glitter can be worn at any age – just ask Cher. For me, it's all about cream eyeshadow and eye kohl softly blended on the eye. MAC Costa Riche, €20 (2), is the ultimate liner. Try a soft glitter pigment on top, like Brown Sugar from Up Cosmetics, €16 (5)." Best Make-up Artist, Lisa Shannon, Lisa Shannon Makeup
The doe eye
"Cluster lashes are easiest to apply for beginners – opt for the lashes that have different lengths in one pack. Tip: look down into a handheld mirror for the best application angle." Sweed Lashes Nikki No Lash-Lash, €27.50 (3). Best Lash Artist, Jess Hurley, Lola Lash, Dublin
Make it last
"I like to prep skin with BPerfect One Dew Three Setting Spray, €14.95, before my foundation. After perfecting my foundation, I apply Laura Mercier Translucent Loose Powder, €45, with a small powder brush – with this technique, I find my make-up lasts all day and night." Best Beauty Influencer, Michelle Regazzoli Stone
The all-night red lip
"Never skip a lip liner. I suggest filling in the entire lip with the liner before applying the lipstick to increase staying power. It's also an idea to clean up any edges with a cream concealer." Sculpted by Aimee Connolly Lip Duo in Ruby Rouge, €19 (4). Beauty Entrepreneur of the Year, Aimee Connolly, Founder, Sculpted by Aimee Connolly
BODY
The glazed donut nail
"Chrome is continuing to have a moment, ever since Hailey Bieber invented it with the glazed donut trend. However, we tend to see a more exaggerated use of chrome in Tropical Popical, with metallics and hot pinks reigning supreme. Add glitter on the tips for the ultimate party nail." OPI GelColor Chrome Effects in Tin Man Can, €25.20 (6). Best Nail Technician, Jo Simpson, and Hall of Fame winner, Andrea Horan, of Best Nail Salon, Tropical Popical
The tan turn-around
"Applying a small amount of water-based moisturiser to the drier parts of the body like hands, elbows, etc before your spray tan helps a treat, and make sure to keep shaving or waxing 24 to 48 hours before a tan. A water- based moisturiser is your absolute best friend for prolonging your tan, and non-oil-based products work great for giving your tan an extra few days." Bare by Vogue Liquid Body Illuminator, €25 (7). Best Therapist, Jamie Burns, Burgundy Skin & Beauty
The party-perfect tan
"The colour agent in tanning formulas (DHA) only adheres to the oldest cells at the top of the skin, which naturally slough off, so it's crucial to exfoliate and moisturise your whole body to ensure your tan has some fresh, smooth skin to adhere to. The perfect primer will neutralise any products on the skin and add a splash of hydration too. Start at the ankles and work your way up the body – that way, you can't miss anywhere. To prolong the tan and keep your skin from drying, use a moisturiser daily from the minute you do that first rinse." Best Beauty Salon, Skin & Body Works, Navan and Ratoath; tips from owner Andrea Farrelly
SKIN
The skin and tonic
"Profhilo is an injectable hyaluronic acid that is the key to plump, juicy skin and a deliciously hydrated complexion. Little drops are injected into the skin, which help smooth out fine lines and wrinkles, improving the overall skin texture. It's a game-changer for lower face skin rejuvenation." Best Advanced Aesthetician, Dr Altona Myers, of Best Aesthetic Clinic, Facial Rejuve, Sandyford
The skin refresh
"There are a good few products that provide hydration and regeneration on another level, to revive post-party skin. I use these myself, even after a long day at work or a long flight. Auteur Definitive Enzyme Cleanser, €158 (10), will get rid of even the heaviest of make-up. Also, masks all the way! My favourites are Biologique Recherche Masque PIGM 400, €130, for before and after party, and Valmont LumiMask, €166 (9). Your under-eye area will need a lot of attention, so try Valmont Instant Eye Stress Relieving Patches, €39. My all-time favourite and best treatment there is, is Biologique Recherche Crème Masque Vernix, €151." Best Facialist, Olga Kochlewska, Skin by Olga
The post-party rescue
"For post- party recovery, ensure the body is well hydrated, and make sure you are getting enough sleep and downtime. Some at-home skincare products that I would recommend are the Elemis Pro-Collagen Eye Masks, €61 (8), for reducing puffiness around the eye area, and Voya Pillow Heaven Relaxing Sleep Spray, €10 (11), for that restful night's sleep." Best Spa, Aqua Sana Spa at Center Parcs Longford Forest; tips from spa manager Caroline Newton
HAIR
To wash or not to wash?
"When it comes to hair prep for party season, the most popular question I'm asked is, "Should I wash my hair or not?" The advice that second-day dirty hair is better for styling is a myth. Shampoo and condition your hair the morning of your night out. When the hair is full of product and oils, it weighs the hair down and makes styling your hair for a night out more challenging." Dyson Corrale straightener, €479.99 (14). Most Creative Talent in Hair, Norma-Jean O'Reilly, of Best Hair Salon, The Room
The sleek updo
"Hair up will be big for this year's party season. Keep it easy with hairspray; I like Oribe Superfine Hair Spray, €44 (13). Get a nice, clean parting with a low ponytail and simply wrap into a tight chignon and pin. This look is sleek and shiny; you can dress it up with statement earrings. Finish the look with Color Wow Extra Mist-ical Shine Spray, €29 (12)." Best Hair Stylist, Roy Leigh, No 72 The Gallery, Dun Laoghaire
Lived-in waves
"For beachy, textured waves – my favourite look for party season – wave the front sections away from the face and in the back, alternate in opposite directions, leaving the ends straight. Dress the hair out with texture spray for separation. A wide-tooth comb will break up curls and waves without disturbing the style much. I love the ghd detangling comb, €9.50 (18)." Living Proof Full Dry Volume &; Texture Spray, €14.95 (17). Best Bloody Brilliant Blow-dry, Neill Cooney, Brown Sugar, Blackrock
The glass shine
"Hair gets a little frazzled from heated styling and indoor heating. My tip is to use a treatment once a week that is rich in amino acids to seal the cuticle and lock all the goodness in, leaving you with irresistibly glossy locks. My favourite is the Joico K-Pak Color Therapy Luster Lock Instant Shine & Repair Treatment, €25.50 – my tip is to leave it in overnight." Best Hair Colourist, Sabrina Hill, Kopper Hair Salon, Cork
The men's hair grooming guide
"The best tip for styling I have is to buy a hairdryer – lads, it's the only way to keep a nice style in your hair! Depending on the hair length, for a good hold in the hair, try L'Oréal Professionnel Tecni.Art Super Dust hair powder, €9.50 (15), which would have the best hold for party season. For more of a loose hold, try L'Oréal Professionnel Tecni.Art Beach Waves, €18.55 (16)." Men's Hair Specialist, Suzanne Redmond, Sugar Daddy
Featured photography by Ganni x Submission.
This article originally appeared in the Winter 2022 issue of IMAGE Magazine, on shelves now. If you cannot find the latest issue in your local shop, make sure to visit image.ie/magazine to buy your copy and have it delivered to your door, anywhere in the world.