Shop Irish this Christmas: Rona O'Reilly from Galway's My Shop…Granny Likes It on what she's gifting this year
---
We're chatting to the shopkeepers of Ireland's independent shops this Christmas in search of gift ideas and festive retail traditions. Here we chat to Rona from Galway's Irish design shop, My Shop... Granny likes it.
More than ever, we're all keen to shop Irish and spend our money as locally as possible, supporting independent shops and makers after what has been a tough year for everyone.
As well as uncovering some lots of great present ideas in our Christmas gift guides, we wanted to meet the hard-working shopkeepers behind some of Ireland's wonderful independent shops who have been supporting makers and artists in Ireland and abroad this Christmas season and beyond.
Here, we chat with Rona O'Reilly who set up design,jewellery and accessories store, My Shop… Granny likes it on Galway's Mainguard Street eight years ago. With a focus on Irish design and craft, it's a great spot to pop in and pick up a gift or simply just browse.
Tell us about you and your shop.
My name is Rona O'Reilly. I set up My Shop… granny likes it in Galway city in June 2013. The art and design scene has always been around me. I grew up with it and then headed off to art college for more of it! Having moved to Galway for college, I am one of those people that never wanted to leave the west of Ireland and decided that in order to live and work here I would have to create a job for myself! I still vividly remember the first day the shop opened, it was so exciting. Eight years later, I still get a thrill when I get chatting to a customer and we are both geeking out over one piece of work or another. It's something, in March 2020, I thought might be gone when we had to close the doors due to Covid. I have been very lucky to have received phenomenal support for the shop since the pandemic hit. 
What is your mission for My Shop… granny likes it?
The underlying aim of the shop has always been to focus on the very cool work that is being designed and made here in Ireland. I am constantly discovering new makers and designs that I want to get into the shop to show people. I still get a kick when I find a new product or designer that I know is the bomb and then get to share that with the customers.
What kind of items do you stock?
The shop stocks all Irish makers and designers. The broadest description of what we stock would be jewellery, art, homeware, textiles and giftware. There are a variety of different disciplines in the shop, including ceramicists, candlemakers, woodworkers, illustrators and glassblowers. We often hear customers, on the hunt for a gift, say that they did not know what they needed to buy but they found it in the shop!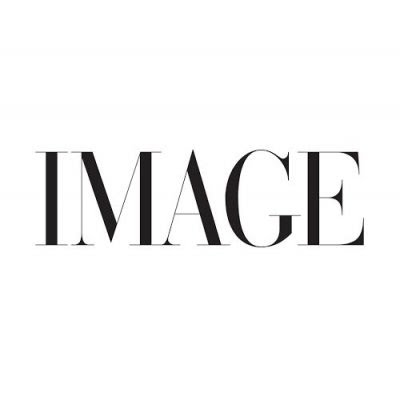 What new brands or items are on your radar this Christmas?
Jupiter Red are making really beautiful hand-printed designs on Irish linen, including the wild garlic and elderflower tea towels. Good enough to frame instead of doing the dishes with them! 
A new ceramicist in the shop is Claire Dooley. Her porcelain cups are stunning. They are just the perfect size for my coffee-guzzling ways. I'm also a big fan of Coolree Designs. The finish Warren gets on the wood products he makes is stunning. He has managed to turn the simple chopping board into a thing of beauty. 
What gifts will you be buying this Christmas (from your shop and others)?
First off, I will be grabbing some of the MaryK, Dakidaki jewellery. I have had my eye on a few pieces! Some may or may not be self gifts…  So Soy candles that we stock will be getting nabbed, along with the new tree decorations from Coolree Designs.
I love to get into the many great independent shops we have here in Galway. So no doubt I will be hitting up Mishnóc, Cloon Keen Atelier, Charlie Byrnes, Public Romance and McCambridges to name a few.
Do you have any Christmas traditions, work or otherwise?
I tend to be on the shop floor more during the Christmas season and one of the best parts of that is that I get to see so many of our customers that I might have missed during the year. There is always a great buzz in the shop when people are buying for their loved ones. I always work Christmas Eve and the excitement is palpable – getting those inevitable last bits before heading home and switching off with family. 
Generally, Christmas in my household after the crazy few weeks in the shop involves napping and eating, with a few walks on the beach thrown in! 
What's the most memorable Christmas gift you've ever received.
This was a hard question to answer! I do remember when Santa brought me a Tiny Tears doll being a very good year, circa 1983. These days, like most people, time has been a gift I always treasure. When you live in the west of Ireland there are endless things to see and getting the time with loved ones to do them is the best.
The IMAGE Christmas picks at My Shop… Granny likes it