Real Weddings: Sade and John's wedding at a charming estate in Co Meath
---
From university in Limerick to a proposal in Paris, Sade and John's love story has spanned over a decade. They recently tied the knot in the picturesque heritage site of Ballymagarvey Village.
THE COUPLE
Sade, human resources, and John, solicitor.
THEY LIVE
in Dublin.
THE VENUE
Ballymagarvey Village.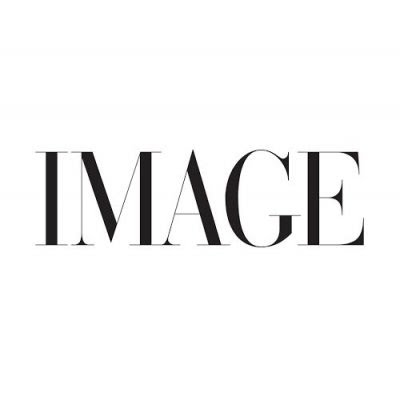 PHOTOGRAPHY
Olga Hogan Photography.
THEY MET
We met in college at the University of Limerick, where we both studied over 11 years ago.
THE PROPOSAL
We travelled to Paris in March 2020 – I was on the fence about going at first as Covid had just arrived in Italy, but John was adamant that the trip must go ahead. Less than three hours in Paris and we were engaged, and his determination all made sense. John was so nervous; it was hard to decipher what exactly was going on until he got down on one knee and eventually was able to muster: "Will you marry me?".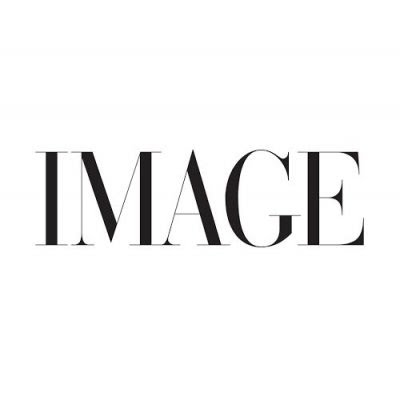 The weather in Paris was just perfect and the city was less crowded than usual, so we got to explore our little engagement bubble before returning to reality. Despite the uncertainty that was waiting for us when we returned home regarding Covid, one thing was for certain – we were going to spend the rest of our lives together.
THE DRESS AND THE SUIT
I found my absolute dream dress at Vintage Pearl Bridal. The designer is Made With Love – it's simple and elegant, but still fun with the beaded sequins and low back. Anna O Alterations created the detachable cape veil as well.
John had a custom suit made at Louis Copeland & Sons, which included travel-themed lining to represent our travels as a couple and an embroidered date on the collar.
THE CEREMONY
The ceremony was at Ballymagarvey Village in their outdoor ceremony garden. We were the first outdoor wedding of the year there which felt special. My cousin Tia Scully was the wedding celebrant, who kept the content personal while still being light-hearted and keeping everyone giggling along.
John's sister did a reading that was special to us as a couple – an extract from Everything I Know About Love by Dolly Alderton. I walked up the aisle to Dreams by The Cranberries, and we were announced as husband and wife to the tune of Islands In The Stream by Dolly Parton and Kenny Rogers. Also, our families partook in a ring-warming ceremony, casting well wishes over our rings before we exchanged them.
THE RECEPTION
Afterwards, the reception was at Ballymagarvey Village in the manor house and barn. The sun was shining so we spent the majority of before and after dinner outdoors and even had an ice cream cart and some fireworks as the cherry on top.
THE ENTERTAINMENT
Our wedding band was The Cazettes, who played from our ceremony to our drinks/main reception and provided a DJ set. We also had fireworks after dinner from Emerald Fireworks.
THE DECOR
We wanted to stay true to ourselves and our taste. We didn't want to lean too far into trends and themes and instead, chose colour schemes that we love outside of a wedding – we settled on forest green and sage with accents of gold, white and purple (to pull from the venue). We were also conscious of how much waste weddings can create so were intentional about using minimal flowers ourselves and leaning into the beautiful surroundings of Ballymagarvey's gardens instead.
Throughout the day, we wanted to make sure there were personal touches to us and our family and have them involved throughout by having photos of loved ones who had passed on our cake table, elements of our little dog Nellie included as a cake topper, and pictures of our travels on our tables – we named them after each place. Also, I designed a notice board of messages from relatives that couldn't make it, wishing us well.
THEIR TOP TIPS
Prioritise the feeling you and your guests want to have and then acquire the vendors and supplies that make that happen.
Less is more – it's easy to get sucked into trends or to overindulge but stick to what is true to you as a couple.
Do a first look! It was honestly one of our favourite parts of the day and we got to spend so much quality time before we met our quests, which meant we could focus on them for the day too. It also meant we got a lot of our 1:1 photos done, which meant less time throughout the day away from guests.
Don't feel bound by traditions if they aren't for you. We had a really short ceremony that was incredibly personal to us and our families, and we are so glad we did as it really set the tone for our day.
Budget! Set out the maximum amount you are able to save between now and your wedding and set your budget accordingly. Track all expenses in a spreadsheet – no matter how big or small.
THEIR BEST MOMENTS
The first look was so intimate and personal to us both – it felt really special. John's favourite drink is Guinness and I was a barmaid in days gone by, so we enjoyed a pint together in the snug bar afterwards. Standing in front of our loved ones exchanging vows was definitely a highlight too, along with the fireworks display after dinner.
SPECIAL DETAILS
My grandfather had passed away the previous December, so I used his shirt to sew five blue hearts into the train of my dress to represent his five beloved grandchildren.
The bouquet charm was a friendship bracelet that I made my Maid of Honour when we were eight years old (something old and borrowed). And, my bridal bouquet was dried lavender so that it could be preserved as a keepsake long after the day.
John wore sausage dog socks as a nod to our little dog Nellie, along with our cake topper.
Our invitations were made by my mother and included an illustration of our venue by our photographer Olga.
We got married in Meath, with most of our families coming from Cork and Limerick, so we set up a road trip playlist for them to listen to on the way to our wedding to get them pumped up for the celebrations.
My wedding band has a single ruby in it, which is John's birthstone.
THE FIRST DANCE SONG
Lovely Day by Bill Withers.
THE CREW
Bride's Dress: Made With Love from Vintage Pearl Bridal. Bridal Shoes: ASOS. Bridal Accessories: Rosie & Dott (earrings) and Etsy (clips). Rings: Stonechat Jewellers (custom wedding band) and Voltaire Diamonds (custom engagement ring). Groom's Suit: Louis Copeland & Sons. Bridesmaid Dresses & Shoes: ASOS, Folkster, Coast, and Zalando. Flowers: A Room in Bloom. Cake: Camerino Bakery. Invitation Envelopes & Seals: The Ivory Feather. Make-Up: Audrey O'Connor. Hair: The March Hair. Band & DJ: The Cazettes. Videographer: Make My Day Productions.
See more photographs from Sade and John's wedding in the gallery below.
Photography and Videography by Olga Hogan Photography.
Want to see your Real Wedding on IMAGE.ie? Email [email protected] with the subject line 'Real Wedding'.