'My skin glowed afterwards': Melanie Morris reviews the new Heart of Ireland treatment
Sponsored By
---
Sponsored By
Designed for overworked bodies and minds, this soothing treatment uses rose quartz crystal and Atlantic seaweed to revive your skin and relax your mind. Here, IMAGE Contributing Editor Melanie Morris tries it out for herself at Center Parcs' Aqua Sana and gives us the lowdown.
Thought Center Parcs was just for little ones? Think again. The adventure-filled village in Longford Forest is also home to the award-winning Aqua Sana spa – the ultimate place to escape for a day with your best pal for an indulgent pamper-catch-up package. Trust me, I tried it out for myself.
Arriving at Aqua Sana heralds the perfect world you're about to be immersed in. The team at reception had all my details and the spa host Jane whisked me into the beautiful changing room as I donned the cosiest, softest roomy robe and slippers. Jane coordinated my day to perfection, which included an interactive Discovery session with Elemis products where we got to sample their heroes, complete with heated towels.
TREATMENT: THE HEART OF IRELAND
BEST FOR Stressed humans with dehydrated, or overworked bodies and minds.
THE LOWDOWN Heart of Ireland is a truly unique treatment that was created by a team of Aqua Sana therapists during the days of lockdown, and exclusively introduced to Longford Forest spa clients in 2022. The treatment brings focus to the head and feet, incorporating plenty of different massage techniques, seaweed wraps and the best Voya products, as well as rose quartz crystals to amplify the nurturing, self-care aspect of the experience.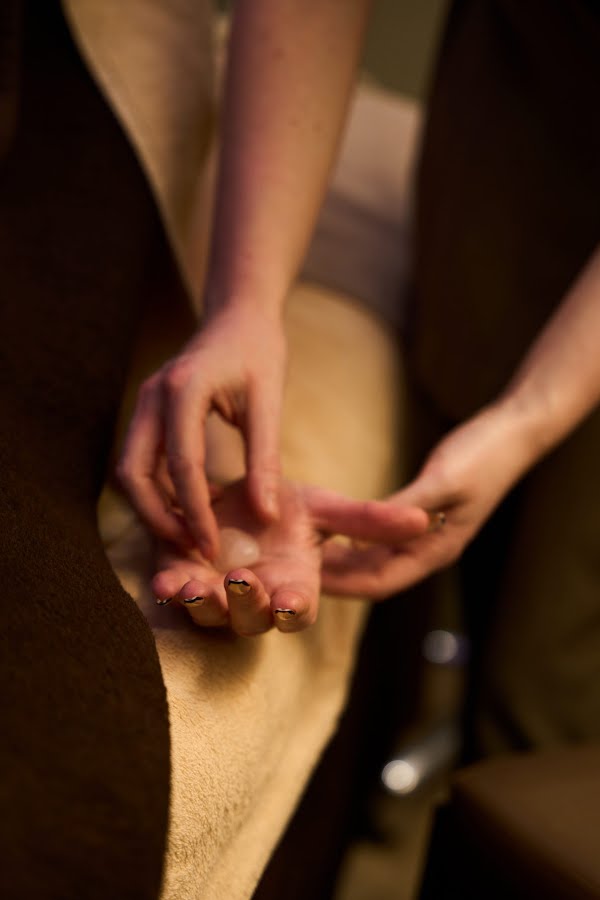 WHAT'S INVOLVED This very sensory journey begins when slipping under the softest towels on a heated bed. Once I was settled, my therapist Marie Doyle (one of the creators of this treatment), placed a smooth rose quartz crystal in each of my hands and while I literally melted, she cleansed my skin, gave me a face, neck and shoulder massage and applied a natural mask, topped by light, warm ribbons of seaweed, harvested from Ireland's wild Atlantic shores and applied 'lattice style' on my face so I had plenty of air to breathe with ease.
My feet got similar treatment, cleansing, massaging and also wrapped in the warm seaweed, full of nourishing omegas to soften skin and firm up its protective barrier. Then, more facial massage (total bliss), a second complexion-boosting mask and a head massage which transported me to a place without deadlines, news headlines and the never-ending 'to-do' list. Maybe it was the power of the Rose Quartz, but that was the moment I decided I really must make more time for myself and my own wellbeing once I return to the 'real world'.
The foot wraps were removed, and a final facial massage brought me back to life. Marie gifted me the crystals along with a blessing card and a selection of Voya herbal teas to try in the relaxation room, where I continued to unwind after a truly blissful 90 minutes.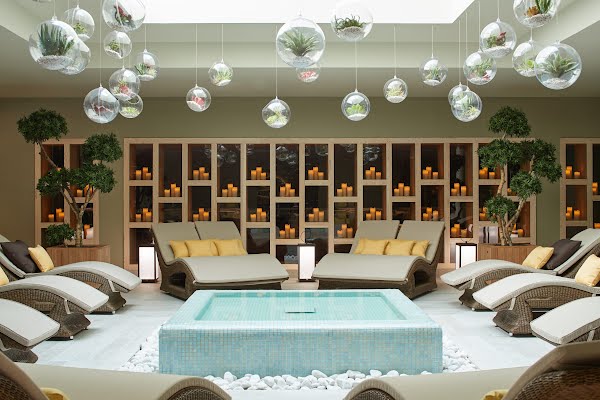 THE BEST BIT While every element of this precious treatment was sublime, I have to say I've never experienced a foot massage as relaxing as the one my therapist performed. It incorporated plenty of pressure-point work in addition to muscle-kneading and those divine, relaxing long sweeps. I also have to give huge kudos to Marie, who managed to protect my hair from product while keeping it blow-dry fresh; something that usually has to be sacrificed at the hands of most other spa therapists!
AFTER EFFECTS My skin glowed thanks to the detoxifying properties of the seaweed and Voya products used, and my energies felt restored but calm. I would strongly recommend this to anyone as an excellent way to regroup, while your skin and body also reap beauty benefits.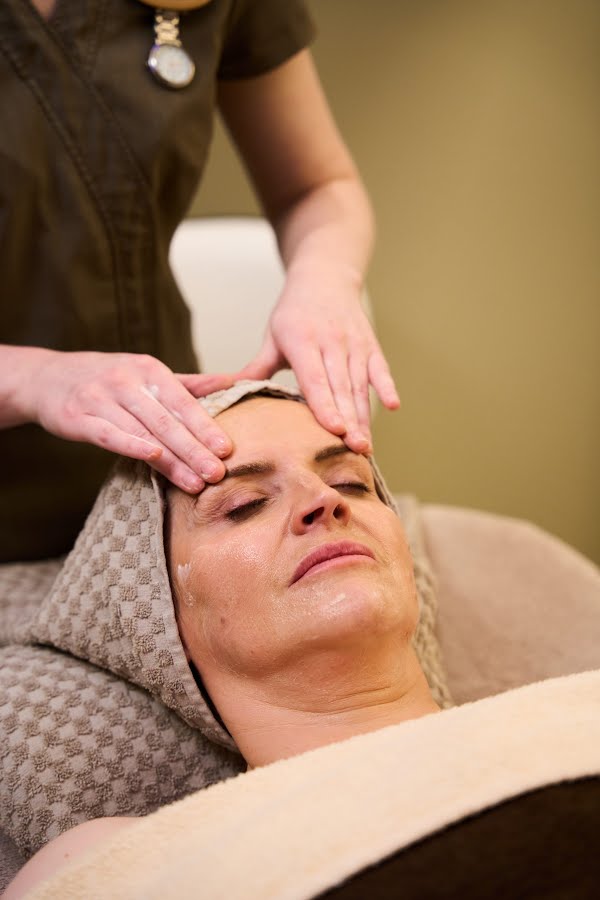 FIVE WORD ROUND-UP Natural, Nourishing, Restorative, Comforting, Vegan.
DETAILS The Heart of Ireland treatment, 90 minutes, costs €149; aquasana.ie
It's a safe assumption to think I'll be back asap! Especially on learning Aqua Sana offers overnight packages where spa guests stay in the most divine nearby lakeside apartments between the various treatments and wellness experiences – the perfect way to discover Center Parcs in the most self-indulgent way!
This, I think, is going to be at top of my Christmas wish list and my first adventure of 2023. 
Aqua Sana is a multi-award-winning, special spa escape in the heart of Longford Forest. Find out more and book your stay or a Heart of Ireland treatment at www.aquasana.ie.