Backstage at Rixo AW22, a modern take on the 1930's Hollywood wave was created for party pieces sculpted in sustainably sourced feathers, glitters and sequins.
The Rixo AW22 show, 'The Golden Age' was inspired by the 1930's, "the Golden Age of Glamour for women's fashion, the collection celebrates the opulence and splendour depicted on the Hollywood movie screens at the time," says the brand.
"The collection celebrates glamour and party, says Rixo co-founder, Henrietta Rix. "This collection is our first extended sizing range from size 6-24, after years of perfecting the fit, it's such a proud moment for us to be able to offer this.
Alongside lots of new silhouettes, sustainably sourced feathers, glitters and sequins, Rixo's key party pieces were worn with what lead hairstylist and ghd UK Trade Ambassador James Earnshaw calls a modern take on a 1930's Hollywood wave.
"The hair look this season is all about embracing your authentic self – Rixo truly embody expressing yourself and being exactly who you want to be," says Earnshaw. "The hair has been inspired by 1930's glam with a hint of 1970's trends with lots of shine, volume and movement."
Key to creating the look is the new ghd Thin Wand, €150, a 14mm thin barrel that creates long-lasting curls without using extreme heat. Using a temperature of 185°C, it heats up in 30 seconds to give tight, healthy, bouncy curls and for enhancing the natural texture of any hair length and curl type.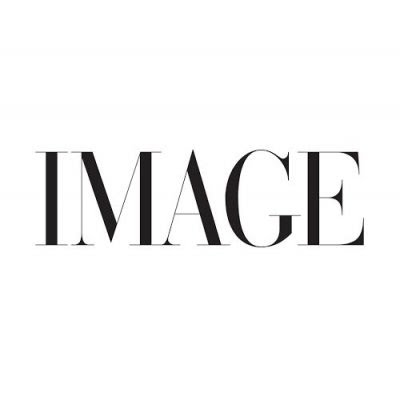 "I absolutely love the new ghd Thin Wand because it can be used on so many hair types to create so many different styles," says Earnshaw. "For those with naturally textured hair, the wand can be used to contour or define curls, or for the Rixo AW22 hair look, it has been used to create detailed glossy waves. The best part – it's so quick and easy to use as the long barrel creates a curl in just 3 seconds! It's my backstage secret weapon."
To create the look, create a side parting to the far right and dry, then using the ghd Thin Wand, take small sections of the hair at the front and curl in the same direction, working away from the face.
"To maintain length and definition, take V-shaped diagonal large sections from the back and curl," explains Earnshaw. With a tail comb and "using long silver pins and a finger wave motion over the top of the wave, begin to sculpt the hair." Leave hair pins in and spritz with hairspray, set the hair with your hairdyer and leave your hair with the pins in for an hour.
Go behind the scenes at the Rixo AW22 show below.
Photography by Rixo and ghd. We may earn a commission if you buy something from any affiliate links on our site.