SILK RELAXED FOREVER SHIRT €247.50, PEARL BUTTON BLAZER COAT, €434.50, ITALIAN FINE CORD SLIM TAPERED LEG TROUSER, €203.50, ALL ME + EM
Hello, Workwear 2.0: welcome to the world of hybrid dressing
---
The rise of hybrid working sees a new nine-to-five uniform and – spoiler alert – it's all about smart-casual. Sarah Macken explores the look.
According to lifestyle guru Athena Calderone, how women dress today is down to one thing: location. "When I step out into the world, I use fashion as a form of expression but, when I'm at home, I stick to the basics," she explains. The interior designer, and founder of the lifestyle site EyeSwoon, confesses that WFH dressing means padding around the house barefoot in a button-down shirt and Khaite jeans "that are an in-between of a boyfriend and a straight-leg style". Going out, she'll add some ritz: blazers are a favourite, preferably ones with shoulder pads.
Calderone has hit upon something. Namely, thanks to the rise of hybrid work, we've been catapulted into a new way of dressing; one that is rather addled. Gone are the predictable dressing pillars: office, home, dinner, drinks, weekend. The new division is clothes to work-from-home in and clothes to work-from-work in. Life is something of a swirl, and our wardrobes are rather discombobulated to match.
If this state of confusion sounds a little familiar, you're not alone. What gives? For clarity, I turn to the modern woman's style oracle: a Frenchwoman. Paris-based broadcaster and journalist Monica Ainley (@monicaainleydlv), is technically a Canadian expat, but she's spent long enough observing the laissez faire style of the Left Bank, through the podcast Fashion No Filter with Camille Charrière, to shed some light. She explains that we've officially entered the "grey area" of getting dressed: a midway between corporate and casual that's evolved as we become better acquainted with working from home and, in turn, office life becomes less formal.
It's a reality that rings true. We're no longer so casual: Zoom dressing (that is, donning a crisp blouse on top and joggers or leggings on bottom) has moved into the rearview mirror. And yet, we're no longer so dressy: we nixed rigid suiting, heels that pinch and girdle-like Spanx (shudder) the moment the word "lockdown" embedded itself in the national lexicon. What's now, according to de La Villardière, is a blend of smart and casual: "On the streets of Paris, we're seeing a lot of smart trousers paired with relaxed, untucked shirts and comfortable, Birkenstock-style footwear; dresses in comfortable fabrics and weather- appropriate materials."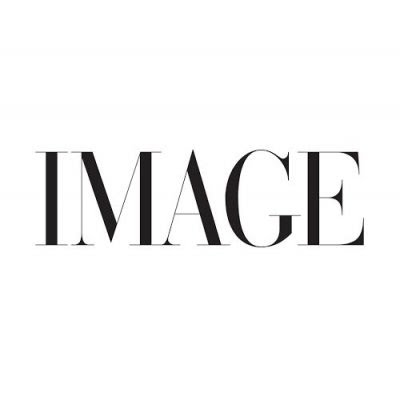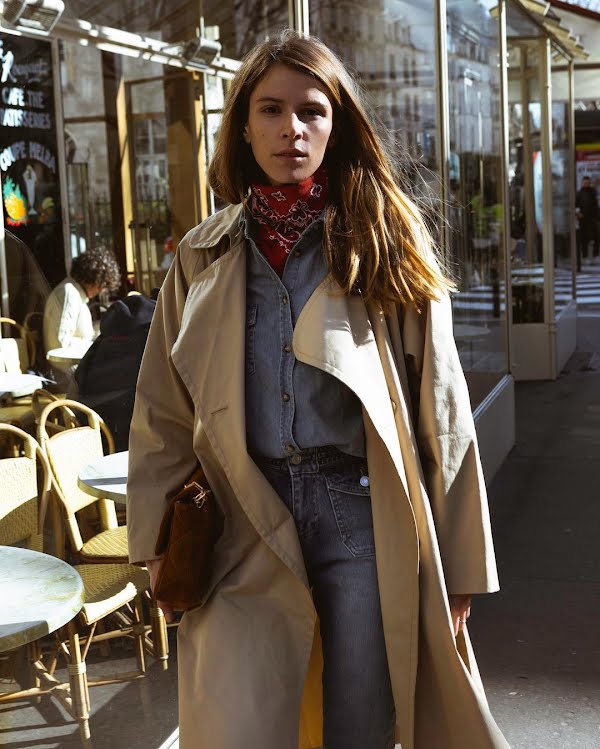 This is echoed at Net-a-Porter, where "fashionable foundations" are firmly in favour. Translation: It's all about staple pieces – like classic pumps, a brilliant shirt, the perfect suit – which form the building blocks of your wardrobe. So far, so familiar. What's new is the way to style them, which transforms them from conservative to cool. The fashion pack advises a double-breasted suit layered with a hoodie, a skirt-suit paired with stomping boots, rather than heels – all well and good, if it matches with your office dress code.
How does the smart-casual look fare IRL? Alex Calder, head of content at Dublin tech start-up &Open, has gladly ditched her pre-lockdown work clothes: "I look at things from a few years ago and they just feel like they're from a completely different style era." The absence of a relentless daily commute (Calder lives by the sea in Wicklow) has imbued her wardrobe with new freedom. Although, in the beginning, she likely went to extremes, dressing "like a Southern Californian woman 'of a certain age', according to my husband," she laughs. "There were a lot of tent dresses and beads." Calder has tempered her old look for a new hybrid-working life. What's different? She's softened the colour palette she wears, trading navy for shades of camel; favouring XL shirts by Studio Nicholson and louche wide-leg trousers; welcoming more relaxed footwear – something she always struggled with in a work environment. It helps, she admits, that her office is directional but casual. "I'm in a tech office where the CEO goes barefoot; it works well for me because I don't love shoes," she says.
Living in the West of Ireland and working for a company in London is a paradox in itself. When Niamh O'Donoghue, a social media editor at fashion gaming app Drest, moved to Mayo during the pandemic, she needed a wardrobe to match this new duality. "I've had to make some wardrobe modifications to balance my work look with the wild – and wet – landscape," she says. In reality, this means a lot of waterproof fabrics ("Hello, Gore-Tex!") and practical silhouettes. In spite of this newfound practicality, O'Donoghue's look, which favours energetic pieces from Ganni, as well as a canny mix of high street suiting and vintage, is just as joyful. "There's always space for a pretty picnic dress," she says.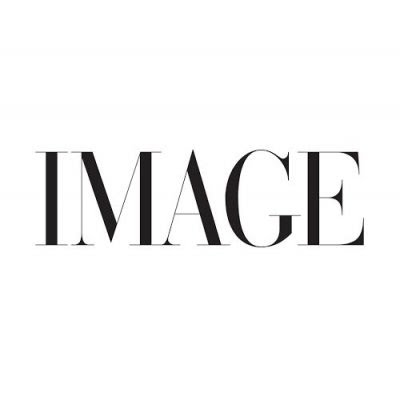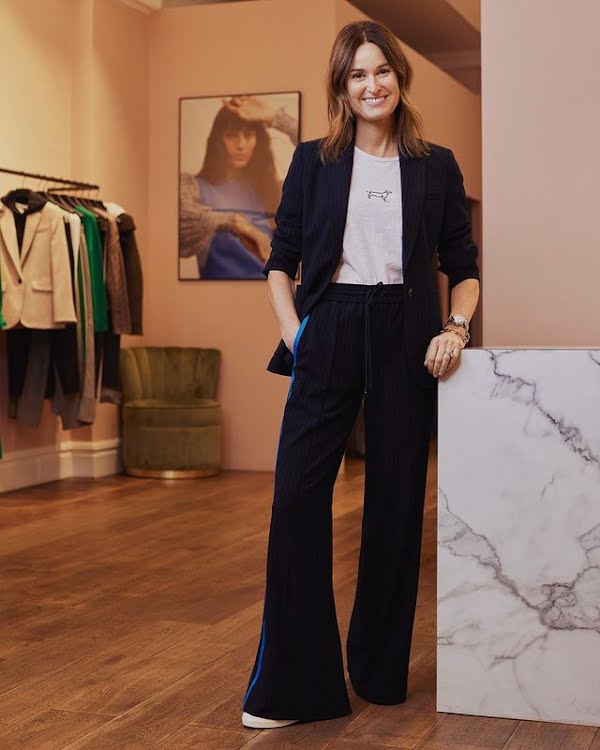 Clare Hornby via @me_andem
If you loathed working in leggings, Clare Hornby, the founder of fashion label Me+Em, has your back. "The pure casual look is gone. Now, it's all about smart-casual," she says. Hornby, who has been dubbed the saviour of midlife dressing, proffers one solution to our get dressed conundrum: multitasking. "Post-pandemic, our work lives are more varied, so you need more multitasking pieces than before," she says. Hornby believes the best way to dress for work right now – rejoice! – isn't to go out and buy a truckload of new clothes. Rather, it's about having a broader "toolkit" of styling solutions. "It's about having the right rotation of staples," she says. "You'll want a blazer that you can feel relaxed in, but that you can also repurpose over a dress for the office," she says.
Life is something of a swirl, and our wardrobes are rather discombobulated to match.
Now that's cleared up, it's down to brass tacks: is the suit back? "Absolutely," Hornby says, but the suit 2.0 is a little less sober, a little more about dopamine-inducing colour. "It's bright yellow, orange, green: we're taking colour from top to toe." If you struggle with shoes, Hornby offers this one piece of advice: "Ballet pumps are back, loafers are definitely on trend, and slingbacks are in for autumn, when people are going to want to be a bit dressier."
I note it's the first time we've said the word "dressy" in this conversation. Will we embrace dressing up again? "We already have," she says. "It's just a different kind of dressing up." The sentiment is echoed by de La Villardière: "After spending the better part of two years in pyjamas, people want to look good now they're seeing other humans again." Maybe your office isn't going to embrace hoodies anytime soon, but that doesn't mean you can't prioritise pieces that are a midway between corporate and comfort, with a feel-good factor. Consider it a new kind of workplace wellbeing. Feeling good in what you wear is paramount, says de La Villardière, because "as any true Parisienne knows (and knew long before the pandemic), looking uncomfortable is never chic".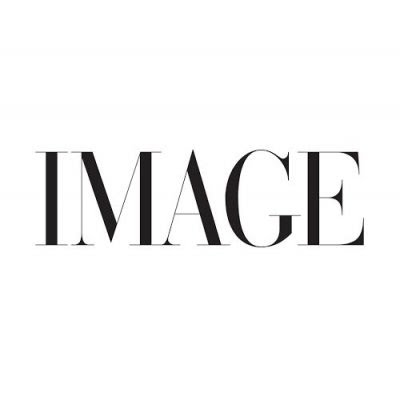 THE SLINGBACK
has staged a comeback in novelty colours and flashes of embellishment. For daytime, keep it to a block heel, while vertiginous point-toe styles reign supreme for cocktail hour.
THE XL BLOUSE
Invest in an array of shirts and blouses that look just as good with denim as they do with corporate trouser styles. Keep the fit oversized and you'll look contemporary.
THE SLOUCHY KNIT
Worn alone or draped over a shirt, relaxed knitwear softens sharper pieces and adds texture. Exaggerated shapes ensure a fashion edge rather than fussiness.
THE GO-ANYWHERE BLAZER
A throw-on blazer that will leave you feeling cool but perfectly polished is your new workwear hero.
THE PLEAT-FRONT TROUSER
Wide-legged and soft-pleated, autumn's best trousers have a slouchy appeal.
This article originally appeared in the Autumn issue of IMAGE Magazine. We may earn a commission if you buy something from any affiliate links on our site.