Everything you need to know about Profhilo (and why it works so well)
Sponsored By
---
Sponsored By
Profhilo is Hollywood's not-so-secret beauty treatment. We talk to Sisu Clinic's Dr Brian Cotter to learn more about the transformative, anti-ageing treatment and why it's so popular among the stars.
We are always on the lookout for new beauty treatments, especially when they are popular among Hollywood's biggest stars. After all, their faces really are their job, as they say, and as much as Jennifer Lopez and Paul Rudd may try to convince us, there is no such thing as an eternal youth elixir.
In an interview with Vogue UK earlier this year, Dr Wassim Taktouk, an aesthetic doctor who's client list includes movie stars and fashion ambassadors, revealed that Profhilo has been a popular skin treatment among his celebrity clients of late.
To find out more about Profhilo, we sit down with Dr Brian Cotter, co-founder and medical director at Sisu Clinic, to discuss what exactly the skin treatment is, how it works and what makes it so effective.
What is Profhilo?
Profhilo is an anti-ageing, hydrating and refreshing skin treatment designed to rejuvenate your skin from within. It adds radiance, elasticity and bounce back to your complexion, giving you that youthful glow. 
"Profhilo is the ideal treatment for those who are beginning to notice their skin is becoming thinner and less 'bouncy' as they enter their late 20s and early 30s," says Dr Cotter. "It stimulates the production of collagen and elastin, which can inevitably help with the tone, quality and texture of your skin."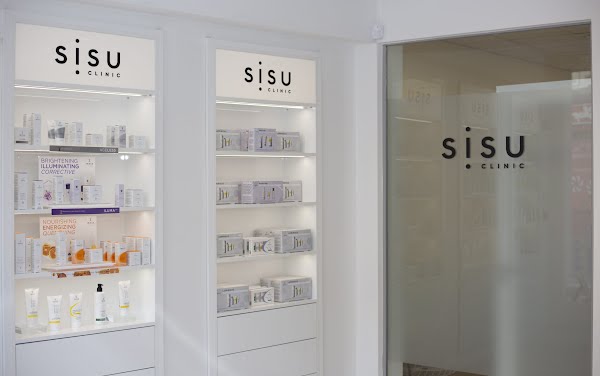 How does it work?
 This revolutionary, injectable treatment uses a non-crosslinked hyaluronic acid ingredient which acts as a tissue re-modulator. Profhilo works its magic by getting into the deepest areas of the skin where topical creams and serums cannot penetrate.
"Profhilo's innovative compounds act on the deeper tissue layers which result in an increased production of collagen and elastin creating a healthier more radiant complexion," explains Dr Cotter. "Profhilo works 24-hours a day, seven days a week to improve the tone, texture and quality of your skin."
Is it different from botox?
Yes. Botox is a neurotoxin used to minimise fine lines and wrinkles, typically in the upper half of the face. Profhilo is a non-crosslinked hyaluronic acid product used to hydrate and tighten the skin from within its deepest layers. Unlike Botox, Profhilo does not change the physical appearance of the face rather it improves the quality, tone and texture of the skin!
"Often for younger patients, we refer to Profhilo as an 'airbrush treatment' as it makes your pores become visibly smaller and your make-up sits better," says Dr Cotter. "For older patients, it can give a tightening effect and bring radiance back into a dry, often sun-damaged complexion."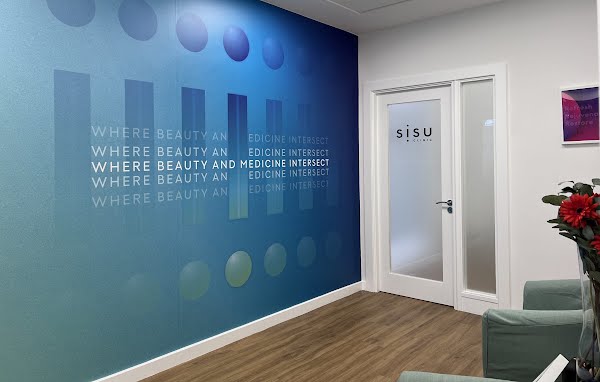 How many sessions do I need?
"For best results, we recommend two treatments of Profhilo spaced five weeks apart," says Dr Cotter. "Each session involves several injections just below the skin's surface and the treatment results typically last six to nine months."
In Hollywood, the skin plumping treatment is especially requested six weeks before a big event, so that stars can effortlessly achieve that youthful glow by their red carpet debut. But, because it is longer lasting compared to other anti-ageing treatments, it's far from a quick fix. 
Is it right for me?
While Profhilo has many great benefits, it's important to make sure that it is right for you. Dr Cotter says it is ideal for anyone who is looking to improve the tone and quality of their complexion.
"If you are finding that your skincare products such as creams and serums aren't that effective at changing the quality of your skin, Profhilo is the answer. You will find that over time, the tone and quality of your skin will improve, and it is especially beneficial if you suffer from skin dryness."
---
Sisu Clinic's doctors have one goal — to provide results that make each and every patient feel empowered and confident, ensuring everyone who leaves the clinic feels like the best possible version of themselves. They offer Profhilo treatments at their clinics located across Ireland and the UK and have also developed a bespoke package named Sisu Shine, which consists of two Profhilo treatments and three areas of anti-wrinkle injections. 
Learn more about the Profhilo treatment here.
To book in for a free consultation at the nearest Sisu Clinic, phone 01-912-0429 (freephone) or schedule an appointment online.