New mascaras with high-powered formulas
---
What is the make-up item you couldn't be without during lockdown? If you're among the many who would rather step on a plug than do their make-up at the moment, is there one step you can't be without? For me, it's lip liner. For everyone else I've asked, it's mascara, for the ability to wake your face up.
The mascaras mentioned here will all wake your face up. Once upon a time, writing about mascara had to be prefaced with, "it doesn't clump" or "it doesn't feel too wet". These new launches have it all covered.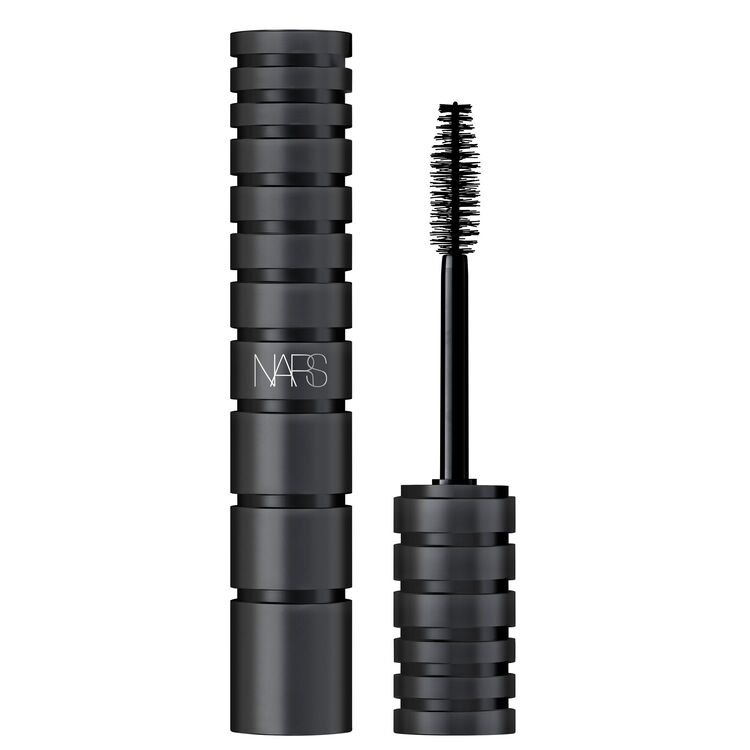 Meet the next step up from Nars' Climax, Climax Extreme Mascara, €25. There are conditioning oils in the formula that keep help ensure lashes are evenly spread with their deepest black pigment yet, plus a ribbed-bristle brush for instant volume in one coat.
In the first 48 hours after the launch of Charlotte Tilbury's new Pillow Talk Push Up Lashes, €28, one was bought ever four minutes. The wand has a flat side for precise application while diamond-shaped bristles help keep lashes separated and coated from root to tip. Lashes stay lifted for 24 hours. To put it in Charlotte's own words, "it's like suspenders for your lashes."
Hourglass Unlocked Instant Extensions Mascara, €32 is a vegan and cruelty-free mascara that gives high impact length, definition and volume in one swipe. It feels lightweight on, doesn't smudge and the brush coats the entire lash from root to tip, thanks to a film-forming technology that leaves lashes looking separated and fanned out. If you can't bear removing mascara at night, this is the one for you; it's a tubing mascara, meaning it will lift off your lashes effortlessly with just water. Want to try before you buy? Head over to Hourglass on Instagram to try it out with their new Instagram Filter.
Yves Saint Laurent's Mascara Volume Effet Faux Cils Radical, €33, is an intense true black, that gives instant bold volume. Along with the new ultra-dark formula is slick new packaging and a new brush for more volume. If you're someone who fiercely protects your lashes, this one is for you; the formula includes walnut extract and argan oil for extra lash nourishment.
Don't you absolutely hate when a brand messes with your favourite product by reformulating? Well, don't fret if you're devoted to L'Oréal Paris Lash Paradise,€16.50. There's still instant volume suitable for sensitive eyes and nourishing ingredients for healthy lashes. There are several blacks to take your pick of from the new iteration – Black, Intense Black, Waterproof Black – plus a Brown and a Primer. There's a new blend of gentle oils to help it glide onto your lashes for effortless application and a new brush so your mascara stays fresh.
The bareMinerals Strength and Length Serum-Infused Mascara, €26, is formulated with a powerful plant-based serum made of Red Clover Flower to give hardcore strengthening power to your lashes. There's an essential mineral blend in the formula for deep conditioning while supporting the hair root to help you lose less precious lashes while helping to boost your natural hair growth. The result is a mascara that is long-wearing, smudge-proof, flake-proof, clump-proof and removes easily with make-up remover. And of course, shiny, fuller, longer lashes. It comes with a new patent-pending mascara paddle brush, designed to mimic an old make-up artist's hack of using a spoon to lift lashes. It might not look much different to what you're used to in the picture above, but there's a lot going on with this little brush. It not only lengthens, lifts and defines lashes, the applicator wand has five rows of bristles for a one-swipe even layer of mascara that coats lashes from root to tip. On the other side of the brush is something called 'microchannels' to add fullness, plus there are smaller side bristles to get right into your little lashes in the corner of your eye. It also only comes in one shade, Extreme Black, because really, all other shades are a waste of your time.
Photography by Hourglass.
Read more: Trending hair accessories for when you still haven't been to the hairdresser
Read more: Shopping Fix: a clean, comforting perfume designed to smell like a bubble bath
Read more: Blowdry creams and serums that make drying your hair simple