Don't let your mask keep you from your lipstick - rely on these creamy matte formulas that won't budge.
Looking for a matte lipstick that won't smear onto your cheeks and chin with your mask? Whether you like a subtle, blotted nude or a shouting red, these five are hard workers.
Nars Powermatte Lip Pigment, €26
This was one of the first red lipsticks that made me like red on myself. It has a smooth liquid texture that's smudge-proof, so you won't find it down your chin an hour later. The applicator is really smart, making it idiot-proof to apply and lip liner unnecessary. In a different world, it was long-wearing enough to last me from an early morning train application right through a workday, including approximately 37 coffees. It's lightweight too, perfecting the tricky combination of being both matte and hydrating.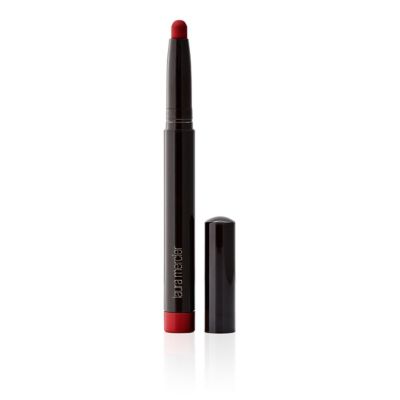 Laura Mercier Velour Extreme Matte Lipstick, €28.25
The Laura Mercier Velour Extreme lip stylos are dreamy, foolproof formulas that feel feather-light, are long-wearing and absolutely non-drying. They come in a kaleidoscope of 24 colours from firetruck red to neon purple, last forever and the little bullet makes for an especially precise application for lip lining.
Chanel Rouge Allure Ink Fusion, €38
Packed with oils, Chanel's take on matte lipstick, Chanel Rouge Allure Ink Fusion, €38, begins as a sheer stain that becomes one with the lips, but can be built up in layers to an indelible matte. It lasts for hours and comes in perfect shades of nudes, pinks and reds for the perfect winter wardrobe of lipsticks.
Yves Saint Laurent Rouge Pur Couture The Slim Sheer Matte, €35.50
The Yves Saint Laurent Rouge Pur Couture The Slim lipsticks come in a sheer matte that gives buildable coverage that feels light on the lips and stays and feels comfortable all day. The square edges of the bullet allow for one-swipe coverage and make lining the lips a doddle, and the packaging is as chic as lipstick comes.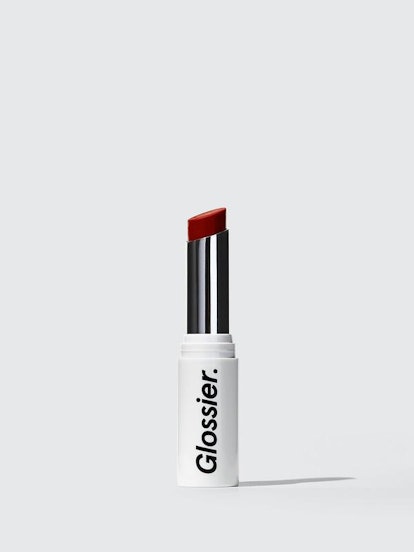 Glossier Generation G Sheer Matte Lipstick, €17
Looking for a natural, blotted lipstick that's just your lips with a bit of a subtle wash? Glossier's Generation G lipsticks are sheer, everyday mattes that adapt to your natural lip colour, meaning they're a little different on everyone, will always suit and are made for those who can never find their perfect shade. All six colours are the only ones you'll ever need.
Photography by Chanel.
We may earn a commission if you buy something from any affiliate links on our site.