'When I received my second cancer diagnosis, the Irish Cancer Society was there to help' 
---
Ahead of Daffodil Day this Friday, Wexford native Caroline O'Connell shares her story about how the Irish Cancer Society was there for her when she needed help and advice.
Caroline O'Connell was in her late forties and hadn't experienced a period in a number of years. She knew she was around the age of menopause so wasn't too concerned. She also had a blood disorder, a cytosis, where her red blood cells would break down faster than normal, so she was always anaemic. To improve her condition, Caroline had surgery in late 2018 to remove her spleen, and her periods returned a couple of months later.
"I thought that was a good thing – for me, it didn't feel like a warning sign, it was almost a celebration like my body was returning to normal. Only for the fact that I had a regular appointment with my gynaecologist did this come up." Her doctor examined her and recommended a D&C in March 2019, the results of which led to a diagnosis of stage one endometrial cancer. "I was in complete shock. I never knew that periods don't come back, and I think a lot of women would be the same. Bleeding after the time of your menopause is not normal. This was a prime indicator. I think as women we all know that periods can be irregular and we sometimes think slight bleeding is a part of that." 
Caroline O'Connell
Second scare
In May 2019, Caroline had a hysterectomy followed by 25 sessions of radiation. But in August 2020, she received another blow – this time, skin cancer.
"I needed to have a melanoma removed from my back and because it was over a millimetre, I needed a wider incision. My doctor asked if I had health insurance. I didn't, but I had a couple hundred euro for a consultation, so I was referred to the Blackrock Clinic. They looked after me so well, but when I learned I'd need an anaesthetic and it would be overnight… it would have been private, and I knew I couldn't afford to have the procedure there. After going through radiotherapy before, I was really hit with fatigue so I was out of work for a full year recovering from that, and on half pay for the second half of that period. And I wasn't that long back to work. So financially, having to pay for private treatment was something I wasn't able to get my head around, and I was really scared and didn't know what to do." 
I never knew that periods don't come back, and I think a lot of women would be the same.
"I went to the Irish Cancer Society website and emailed them because I was worried I wouldn't be able to get my thoughts out without getting very upset. The next day, a nurse rang me and she took me through it step by step. She said that there's no need to worry, that I am entitled to ask to be referred to a public hospital. I asked the Blackrock Clinic about doing that and they were brilliant and did it immediately, and it was not long before I was in the system in Beaumont. I was so relieved. I slept properly for the first time in about three nights. The stress left once I had that phone call from the nurse. It meant the world to me."
Caroline is doing wonderfully now. "When I had my spleen removed, that was possibly the best thing that ever happened to me because it took care of a lot of underlying conditions. So mentally, I was in a much better place to deal with the diagnosis. I also have family and friends who've had cancer and gotten through it, so I didn't feel like, 'Why me?' I knew it was nothing I did or didn't do, nothing I deserved, it's just something that happened, and it's something that professionals can deal with. They can give me advice and help me through it, and they did. I never had any worries other than I needed to look after myself."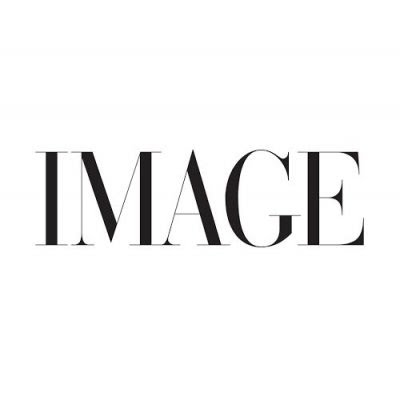 Future plans
As Caroline's 50th birthday was spent in hospital receiving radiation, she has big plans for this year. "I'm off to Iceland in September for the autumn equinox. I was due to go this time two years ago, but lockdown got in the way. So I'll get to see the Northern Lights. And for my 51st birthday, I bought myself a second-hand red convertible car because it's something I've always wanted. My sister nicknamed it the meno-Porsche. When I'm driving with the top down and the sun out, I am content."
Caroline has advice for anyone who may have been putting off going to their GP or getting something checked. "If you are not happy in yourself, if you know your own body and you come across something that you're not happy with, please get on to your GP. If it turns out to be nothing, then that's the best thing ever." She also feels we need to talk more about menopause so women can have a greater awareness of what to expect. "The more information we can put out about what's normal and what's not normal for menopause, the more women like me we can help."
I bought myself a second-hand red convertible car because it's something I've always wanted. My sister nicknamed it the meno-Porsche.
Caroline urges everyone to support Daffodil Day this year, a cause understandably close to her own heart. "I know there are events that have overtaken the public consciousness, but when you see the daffodils this week, it will come back to you just how necessary the Irish Cancer Society is and the people they support and the help they provide. Even if it's €3 to buy the pin, every €3 will help towards research, providing information, the helplines, the care they give to people, end of life support and palliative care. Every cent that's donated will make a difference to somebody like me who needs the services of the Irish Cancer Society. I can't begin to say how grateful I am to them."
Please support this year's Daffodil Day on Friday, March 24, which raises much-needed funds to support the Irish Cancer Society's vital free services such as drives to and from cancer treatment, the Freephone Support Line and Daffodil Centres staffed by experienced cancer nurses, the Night Nursing service providing end of life care, and counselling for anyone affected by cancer. Donations also provide funding for state-of-the-art cancer research and life-saving cancer trials.
You can make a donation at cancer.ie. For more information, visit cancer.ie/daffodilday.
This article was originally published in March 2022.