Three Ukrainian refugees in Ireland share their business stories
---
"Even in the darkest pages of history, there are plenty of opportunities. And this is what entrepreneurship is all about." We talk to three Ukrainian refugees about their entrepreneurial, career and business success stories since moving to Ireland
Note from the commissioning editor (Leonie Corcoran): Following the violent burning of the tents of homeless refugees and asylum-seekers in Dublin city centre over the weekend, we believe it is important for media to ensure we cover the stories of the many refugees who, despite living with the trauma of having to leave their homes amid a war, have settled in new communities and built new lives in Ireland. In this series we spotlight some of the women who are not only bringing their personal attributes to Irish society and their local communities, but also their professional acumen and entrepreneurial spirit. 
Few of us can imagine what it would be like to have to flee our homes after the outbreak of war; leaving so many elements of our lives behind, not knowing how long we would have to remain away and having no idea of what might remain after the violence might end. Perhaps even fewer of us can imagine moving to a foreign land in these circumstances and going on to make headway in our careers in this new country.
That is exactly what many Ukrainian refugees living in Ireland have done. Since the beginning of the Russian war on Ukraine in 2022, many people  have overcome tremendous adversity and found ways to integrate into Irish society, bringing with them a wealth of new skills, experience and drive.
As a young newspaper reporter, Yvonne Judge was sent to Ukraine from Ireland to cover a football match. She now supports the Ukraine Civil Society Forum in Ireland with communications and public relations skills. Despite most Ukrainians in Ireland wishing to go home, Yvonne says, "resourceful mothers are getting involved in communities, sport, new businesses" in Ireland.
"Children are thriving in schools and tackling the modh conniollach and rural Ireland is getting an injection," she says.
We spotlight three inspiring Ukrainian women who are bringing their education, skills, entrepreneurial spirit and humanity to Irish society and the Irish economy.
Olha Burdo
"You can do more than you think. If you want to start something new, you should give it a try."
Olha Burdo has a background in STEM and now works as a teaching assistant in Cahirciveen, County Kerry, providing support to both Ukrainian and Irish kids.
I arrived in Ireland in April 2022 after the war started. The approaching occupants killing people in the settlements nearby forced me to seek a safer place for my son and I. It was one of the most complex decisions I've ever made because I had to leave my life and my extended family behind and move somewhere unknown.
In Ukraine, I worked as a STEM (Science, Technology, Engineering and Math) teacher and a mentor in a school in Kyiv. I used to prepare student teams for robotics competitions of different levels. I was eager to continue my work when I arrived in Ireland.
I decided I wanted to teach Irish and Ukrainian students together to give them a chance to get to know each other, make friends, work as a team and develop their social skills. So, I started taking small steps in this direction. I contacted Coláiste na Sceilge (the local school) and the local youth centre because I was looking for a place to host these activities. Eventually, we collaborated and created a local Smart Lab school.
At the same time, I noticed the language barrier was a real problem for some refugees and offered my assistance with translation for young Ukrainians and their parents. Since then, I've acted as a communication 'buffer' between parents, teachers and kids.
School deputy Ann Marie Killen offered me the position of supervisor in the school – a role that meant I could help Ukrainian students get adjusted to the new environment – and after that, I applied for the position of tutor and was accepted.
I was lucky to find a job and I believe part of my success was down to my language level, previous experience and desire to help and support those in need. The biggest challenge was cultural differences in the process of work. It was difficult to get adjusted to the Irish way of thinking and to the pace of life in general.
If you're a Ukrainian refugee looking for work in Ireland, my advice would be don't be afraid to deal with challenges. You can do more than you think. If you want to start something new, you should give it a try.  Analyse the skills you already have, and if it's necessary to learn something new, then do it. Do it today.
As the wise proverb says, "Don't put off until tomorrow what you can do today." Life can give you amazing opportunities, and you should be ready to catch your chance.
Anna Krys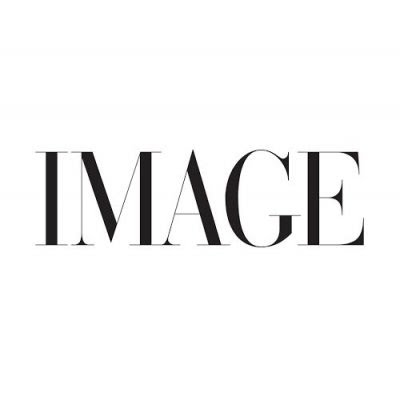 "The business has helped me survive mentally and empowered me to keep going, despite all the difficulties."
When the war broke out, Anna Krys returned to Ireland (her 'second home') where she set up a successful nail bar business in Dublin and launched an initiative that helps fellow Ukrainian refugees integrate into Irish society.
I lived in Ireland from 2015 to 2019 and have a lot of friends and a very good network here. So, when the war broke out, my partner and I decided to go to my second home country.
We arrived in Ireland in March 2022, feeling tormented but not broken. Soon after arriving, I saw a post on Twitter that said George's Street Arcade in Dublin wanted to support Ukrainians by providing a free rental unit, so they could start their own business.
I immediately sent an email with my proposal. There were many more people like me, but in the end, our idea of providing a Ukrainian nail bar that would promote Ukrainian culture and give Ukrainian beauty professionals a place to work, was the one that received support.
This is how the first Ukrainian beauty space in Ireland was created, a safe place where every girl and woman can feel welcome and beautiful. The nail bar has received great support from the wonderful Irish community and since then, we've moved to a bigger space on Leeson Street.
It might come as a surprise that I have never worked in the beauty industry. My specialisation is IT, project management, diversity and inclusion. In Dublin, I worked for Dogpatch Labs on the special projects team and for the last few years in Ukraine – for consultancy. So, this venture is something completely new for me.
The business has helped me survive mentally and empowered me to keep going, despite all the difficulties. For us, it's more than work; it's our way to say 'Thank you, Ireland' by providing quality services.
To help temporarily displaced Ukrainians integrate into Irish society, my partner and I also created the initiative "United for Changes". We produced short onboarding and awareness videos for Ukrainians about life in Ireland and organised weekly webinars to dive deep into each topic.
We also send humanitarian aid to Ukraine, but our main focus is to assist Ukrainians with employment and business initiatives. What motivates me? The answer is very simple. Ireland opened its doors to Ukrainians during the most difficult pages of our country's history since gaining independence, and we should be grateful.
Our lives have been changed forever. The Ukrainian people stay strong and united with the Ukrainian armed forces and government no matter what. We stand for our home, families and future generations. But even in the darkest pages, there are plenty of opportunities. And this is what entrepreneurship is all about.
Yuliia Melnyk
"One of the biggest challenges for me has been the English language. The Donegal accent is very strong, and before moving here, I had no practice with native speakers."
Ukrainian economist Yuliia Melnyk's life was turned upside down when her city was invaded in February 2022, but since moving to Ireland, she's put her skills to good use by becoming a Community Links Worker in Bundoran, Co Donegal.
We lived a happy life until February 24th, 2022, when early in the morning, enemy tanks entered our Sumy city, 30km from the border. My husband gave his car to his father and told us to leave the city. We went to the central part of Ukraine to our friends, before deciding to move to Ireland.
It was a hard decision and I hesitated for a while as I have never been abroad before. I chose Ireland because of the English language; at the time, I had no idea how wonderful Irish people are!  
Before the war, I accrued more than 15 years of experience working as a lecturer at Ukrainian state universities. I also have a PhD in Economics and my scientific interests cover economics and marketing in sustainable development. This experience gives me lots of skills across communication, administration and organisation.
I'm used to working in a friendly team, where we always help and support each other. So, when I came to Ireland, I helped other mothers who had children in the hospital or were trying to get their children a place in school by acting as a translator.   
During this time, I also volunteered with many different organisations and decided to look for similar work, eventually being offered the position of Community Links Worker in the Donegal Local Development Company. I'm happy that I can be useful both to my co-patriots and the wider Irish society in this role.
I still face lots of challenges, but challenges open us up to new opportunities, and I'm glad that in my current role, I get to study lots of new information and gain new communication skills.
One of the biggest challenges for me has been the English language. The Donegal accent is very strong, and before moving here, I had no practice with native speakers, only books and computers.
If I could offer words of encouragement to other Ukrainian refugees hoping to find work or set up a business in Ireland, I would say to improve your English, volunteer to integrate yourself into society, use your smartphone to find jobs, and don't be afraid! 
According to UNESCO, Ukraine is among the most educated societies in the world, so Ukrainians have a lot to offer and can fill some of the gaps in the Irish labour market. 
If you have recently moved to Ireland and have a business or entrepreneurial story you would like to share, please email [email protected]