The Sunday Service: There's a new free self-care series made by women, for women
---
Set to launch in the coming weeks, The Sunday Service is a new online self-care series designed to help women take care of themselves and support women and girls in need.
Moon Medicine's The Sunday Service is a new online event aimed at uplifting and inspiring women all across Ireland. Due to kick off at the end of October, the series will run for six consecutive Sundays with sessions honing in on different self-care rituals such as yoga, meditation and journaling. 
Brought to you by The Trailblazery – a cultural agency dedicated to creatively activating the spirit of our times so that we can take better care of ourselves, each other and this place we call home – the idea was born in response to some of the horrific news stories that have been hitting the headlines as of late. 
"Our hearts are broken as we sense into the collective trauma that is happening on our watch, on our planet today," organiser Kathy Scott says. "Like you, we have wondered how to show up and make a difference. Like you, we have wondered how to take the right action and be of service. Like you, we have felt helpless and hopeless."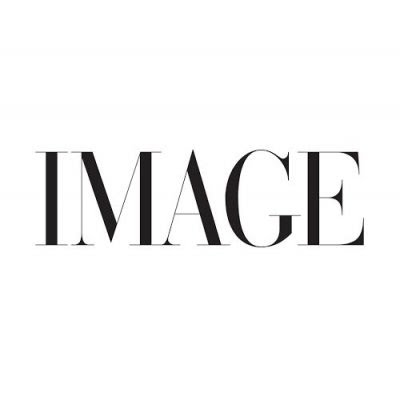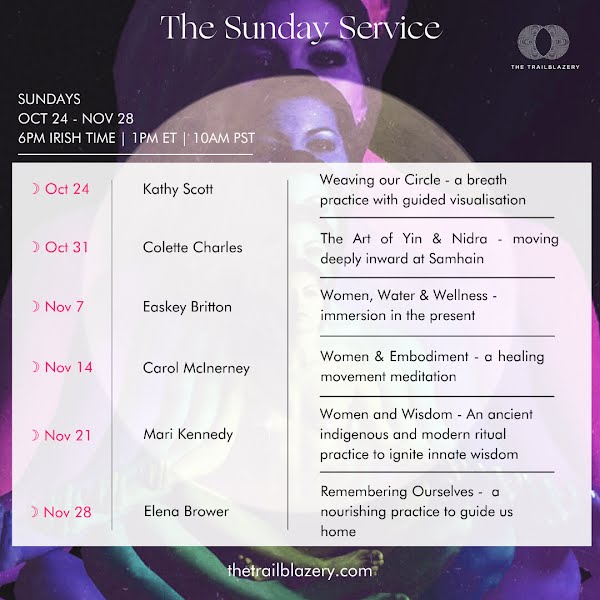 "One thing we have discovered through our global Moon Medicine community, is that when women gather together in community to support and uplift each other, incredible things can happen," she continued. "So, we are creating a free Sunday Service series where women can take care of themselves and each other while simultaneously serving and empowering women and girls in need around our world."
Hoping to foster a culture where women from all walks of life can "support and amplify one another", the Trailblazery team wants to both nourish and nurture as they "catalyse a ripple effect of healing, inspiration and creativity" too. 
Already with quite a stacked line-up of speakers signed on for the project, amongst them you'll spot the likes of Easkey Britton, a professional marine social scientist whose work explores the relationship between people and nature. A life-long surfer, Easkey's parents taught her to surf when she was four years old and she channels her passion for surfing and the sea into social change. Her work is deeply influenced by the ocean and the lessons she learned while pioneering women's big-wave surfing in Ireland and introducing the sport to women in Iran. 
Other guides to lend their time to Sunday Service include Carol McInerney, a movement therapist and dance meditation teacher and yoga teacher Colette Charles. 
A short description of the six-part series reads: 
"The Sunday Service is a free drop-in space created by and for women, where you can receive gifts of breathwork, movement practices, yoga, mindfulness, embodiment, wisdom teachings and other wellbeing practices for six consecutive Sundays.  At The Sunday Service, you will connect and practice with a global community of like-hearted women and create meaningful impact along the way." 
While each of the six sessions are free to attend, organisers encourage those who can, to donate to the charity Women for Afghan Women as a gesture of solidarity and goodwill. You can find more information along with a schedule for events over on The Trailblazery website.