How to get your feet sandal ready for summer, according to a podiatrist
Sponsored By
---
Sponsored By
Dublin podiatrist Barbara O'Connor shares her expert-led guide for minding your feet, including what we should and shouldn't be doing daily.
Often tucked away into socks or slippers, our feet can be easily forgotten about, especially when it comes to daily care. But not keeping up with foot hygiene can lead to bigger, recurring issues like calluses, corns, blisters and cracked heels.
"Daily foot hygiene is so important to keep our feet free from both bacterial and fungal infections that can affect the skin and toenails," says podiatrist and chiropodist Barbara O'Connor. 
And while having proper footwear is important, it is equally important to mind our feet daily, making sure we keep them clean and moisturised to avoid common issues like cracked heels, ingrown toenails and infection.
Examine your feet and footwear regularly
First and foremost, we should be examining our feet regularly to make sure we are aware of what our feet need. Are your shoes causing blisters or calluses on your heels? Are your nails discoloured?
"Feet should be checked regularly for signs of stress and friction that may be caused by footwear," says Dr O'Connor. "Tight shoes will pinch and not feel comfortable and loose footwear can cause even more problems like calluses (hard skin) formed when the skin becomes very dry and subjected to friction."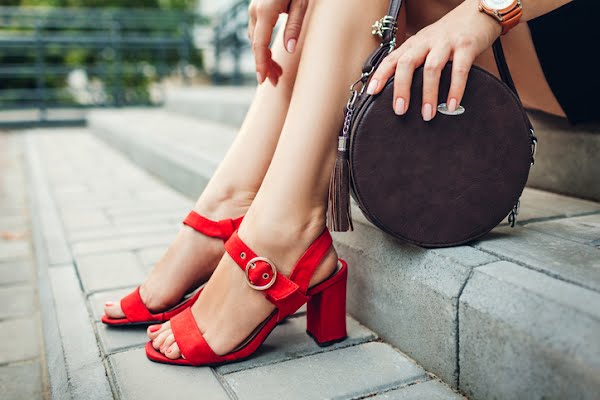 "On very dry skin, fissures can form along the rim of the heel and can cause great pain and leaves the area open to infection. The heels are particularly prone to excess callus and if not maintained and hydrated daily they can crack."
We need to check our feet frequently, looking for dry or cracked skin, calluses or blisters; then we can adjust our footwear and daily treatment.
Recommended daily foot care
Most of us invest in a strict skincare regimen for our faces, but neglect our feet. Dr O'Connor recommends we simply mind our feet like we look after our complexions.
"I recommend all my clients care for their feet as they care for their faces. With regular care and appropriate treatments, you can ensure that your feet stay healthy and able to carry you through life," she explains.
"Good daily hygiene is essential. And I recommend the following steps."
Soak your feet for a few minutes in the morning. Avoid using very hot water and never soak for more than ten minutes.
Dry the skin with care – do not rub too hard.
Sprinkle foot powder between your toes and across your feet popping on hosiery. This keeps your feet cool and fresh, controlling sweat and moisture that can cause fungal infections and painful friction blisters.
At night, apply a little foot cream or moisturising cream before bed. Never apply between the toes.
Dry, cracked heels and blisters
"For dry and cracked heels, I recommend using a good moisturising cream like Flexitol's Moisturising Foot Cream. 
"The Flexitol's Heel Balm is excellent for this problem too as its intensely hydrating properties can produce visible results from first application.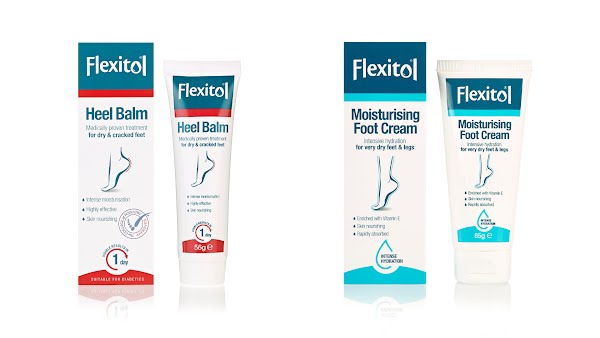 "For blisters, avoid bursting them yourself. Cover the area with a dry dressing and leave them to heal on their own." 
Dr O'Connor also recommends gently buffing dry skin with a foot file or pumice stone once a week (not recommended for diabetics) and trying to have a few nail varnish-free days a month to let nails breath.
Discolouration, self-tan stains and DIY pedicures
Over the winter months our toenails are often neglected, and they can thicken and discolor. Discoloration is often caused by nail varnish and tanning products. 
"The use of a nail buffer gently on the nail plate following the use of a good cuticle oil can help restore a clean healthy appearance," recommends Dr O'Connor.
"This summer, when using tanning products, make sure to buff and moisture the feet first, especially the heels. Then smear the toenails with a light film of Vaseline to prevent the nails from staining.
"Also, when doing at-home pedicures, don't cut toenails too short and be sure to file the nails to avoid leaving rough edges. It's important that we stay away from DIY foot treatments, never cutting corns, calluses, or ingrown toenails ourselves. Always visit your chiropodist/podiatrist to treat these issues."
SPF for your feet
When wearing sandals this summer, Dr O'Connor urges that we don't forget to apply SPF to our feet.
"As we start to expose our feet again this summer don't forget to extend the sun cream down the legs to the feet," she says. The skin on your feet is highly susceptible to melanoma and other forms of skin cancer.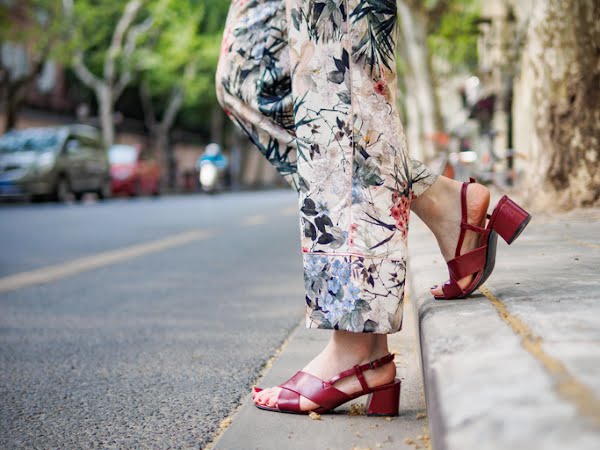 Also, it is especially important for those with poor circulation and diabetes to look after their feet. 
"Poor foot hygiene can cause infections that can affect not only our mobility but can lead to severe complications (even amputations) particularly in those with diabetes and poor circulation in the lower limbs," Dr O'Connor says.
So, next time you're doing your morning or evening skincare routine, make sure to set aside a few moments to focus on foot care too. That way you can keep your feet clean, moisturised and ready for sandal-worthy weather.
---
The Flexitol range has a highly effective Heel Balm and Moisturising Foot Cream for rapid repair, making sure feet are ready to 'show off' this summer!