WIN a magical night away this Christmas for the whole family
Sponsored By
---
Sponsored By
This Christmas, experience a magical night of holiday festivities in Dublin. Enter for you chance to WIN a hotel stay or a delicious dinner for the whole family.
Looking for something fun to do with the kids this Christmas? Head into Dublin city centre for the ultimate, holiday experience filled with fun, music and tasty holiday treats.
Grafton Street has been decorated with their annual Christmas lights and they are officially lit for the holiday season. So you can take a stroll with the whole family, grab hot chocolates and soak in the festive atmosphere.
And, if you want to kill two birds with one stone, Dublin Castle recently announced it will be going ahead with its huge Christmas market. Starting on December 8 to the 21, from 3pm to 10pm, you can peruse the castle's courtyards, where high-quality Irish crafts, art, food and drink will be on offer.
In fact, we are giving away a hotel stay and restaurant voucher in town, so you can make a proper night of it. Enter below for your chance to win one night's stay at The Devlin hotel on the night of Saturday, December 4* or a restaurant voucher for the entire family to indulge in a festive dinner together.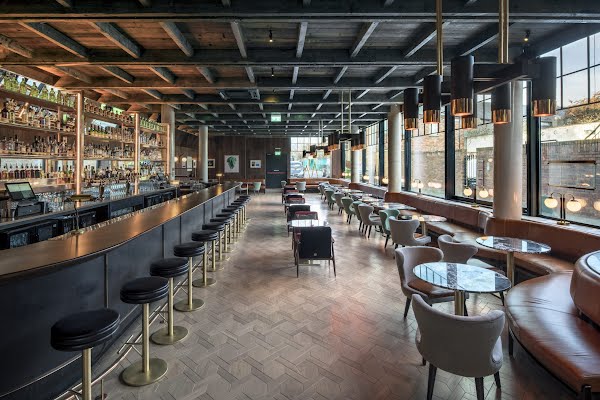 What you win
There are two special prizes you can win:
A night's accommodation in The Devlin hotel
A restaurant voucher for two adults and two children
*Due to current COVID restrictions, Winter at IMMA has been cancelled and the prize has been changed to the above as of November 17.*
How to enter
For your chance to win, enter the competition below.
This competition is now closed and no longer receiving entries. Thank you.
---
*Winners of the hotel stay at The Devlin will be awarded a one-night stay in a family room (configuration is for two adults and two children under the age of 12) on Saturday, December 4. There is no flexibility on this date.