The acclaimed police drama returns to the BBC on March 21st.
Jed Mercurio (of the equally brilliant Bodyguard) returns with the sixth season of the crime drama, which sees the anti-corruption team at AC-12 being joined by a new officer, played by Shalom Brune-Franklin as Chloe Bishop, as they tackle a new case.
In the trailer, AC-12 is seen to be investigating the high-profile unsolved murder of a young journalist. This time around, the investigation is led by DCI Joanne Davidson (Kelly Macdonald) whose suspicious conduct attracts the attention of the team.
The Scottish actress told The Guardian that she started watching the show to prepare herself for the "very dense script" and "lots of dialogue" ahead of her. "I'd never done as much dialogue on any job," she said.
The team is as usual led by Superintendent Ted Hastings (Adrian Dunbar), who tells his team: "It will be our job to detect whether police corruption has contributed to this murder remaining unsolved."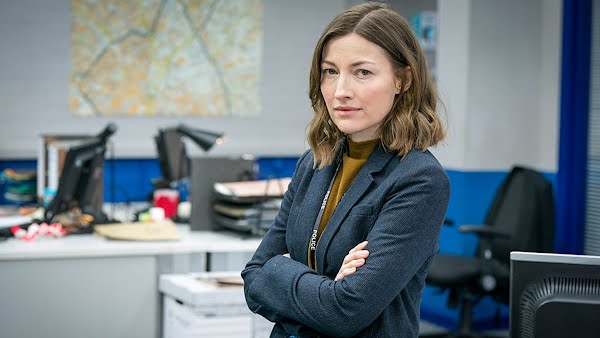 But we have many other things to consider, thanks to that unforgettable season 5 finale. Firstly, just whose side is Hastings on? We know he was cleared the last season, but is there more to him than meets the eye even still?
Most importantly, who is the final 'H'? We know that there are four bent coppers in total thanks to Matthew 'Dot' Cottan tapping it out in his dying moments. We also know the names of three of them; assistant chief constable Derek Hilton, legal counsel Gill Biggeloe and Cottan himself.
"Do you still believe there's a fourth man out there?" Chloe Bishop asks Martin Compston's DS Steve Arnott.
"Man… or woman," he says, as the camera spends just a little too long on DI Kate Fleming (Vicky McClure).
This one is going to be worth the wait.