WATCH: This spine-tingling 1994 performance of 'Dreams' by The Cranberries
---
In 1994, The Cranberries performed at the Woodstock Festival. This performance of their hit song 'Dreams' is one of their best
---
Dolores O'Riordan was one of Ireland's greatest talents. During the 1990s her pixie haircut and Limerick lilt put her and The Cranberries at the top of the musical game both here and abroad.
Sadly, the singer passed away in 2018 but her legacy lives on with The Cranberries hit song Dreams gaining a new fanbase following its inclusion in the hit series Derry Girls.
In 1994, the band performed at Woodstock. The festival was held to commemorate the 25th anniversary of the original 1969 festival. The Cranberries performed an incredible set at the beginning of their heyday with 'Dreams' being a particular highlight. Their music was to become an integral part of pop culture with their music featuring in some of the decade's most influential movies such as Clueless.
The Woodstock 1994 festival didn't run as smoothly as hoped with severe overcrowding but this clip is the perfect representation of the carefree abandonment and hazy hedonism which accompanied those years.
The performance itself is electric. The rare quality of O'Riordan's voice along with the catchy riff of the song make it a compelling watch. She epitomises the style of the time, with a black backless dress, religious beads, Doc Martens and a peroxide blonde pixie haircut.
Perfection.
Also Read
CULTURE
Airing now on Sky Documetories/Sky Atlantic/NowTV, HBO's The Vow's nine...
INTERIORS
I can't decide which I love more: the gorgeous designs, or how adorably tiny they are.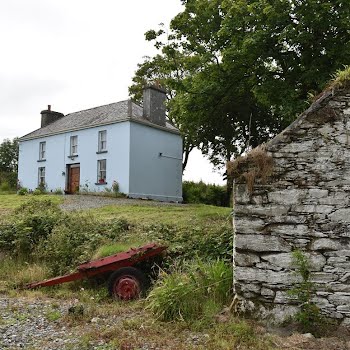 PROPERTY
From an elegant farmhouse to a period home that's ripe for refurbishment, these three houses all come in at a reasonable price.
FOOD & DRINK
Wednesdays are dessert for dinner days, right? They will be, especially when accompanied by the pomp and ceremony of Sudi Pigott's crêpes Suzette.