This incredibly luxurious rural idyll in Kerry with mountain views on the market for €1.1 million
---
If you thought you would never consider moving to the countryside this stunning stone home in Co Kerry may just change your mind
There are plenty of benefits to living in town. I myself have sworn never to live somewhere where I can't walk to buy milk (tea is a staple in my diet). You probably think, "I could only live in the country if it was a really amazing house, with lots of rustic features, plenty of room for the whole family, incredible gardens, and it needs both water and mountain views." Well, I think I might have found the dealbreaker house.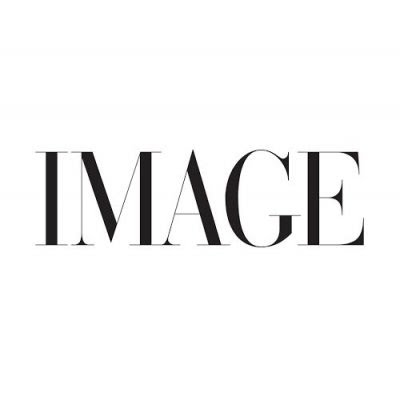 Robbins Farm is a three-bedroom home set on 18 acres of rolling pastures with an extensive terraced garden and its own south-facing pond. While it might initially look like a series of renovated stone buildings, it's actually a relatively new home, designed by award-winning architect Johannes Götz with the current owners.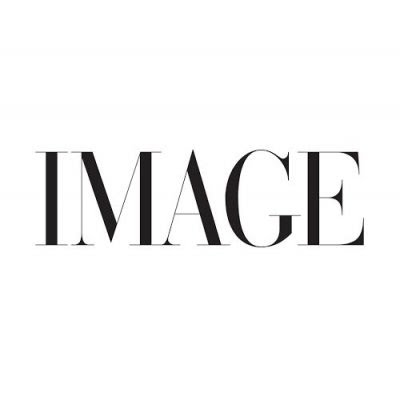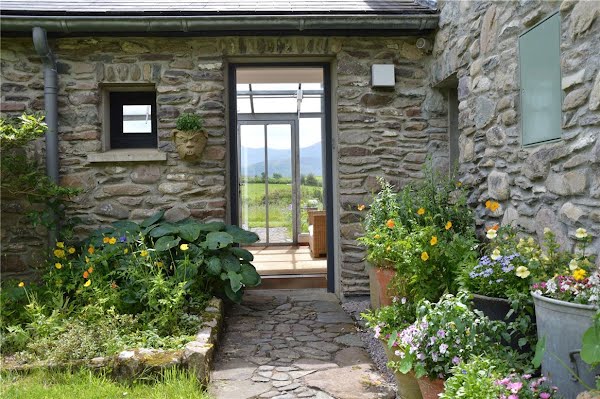 The advantage of a new-old home, is that it captures much of the charm of an idyllic farmhouse with the benefits of modern living. In this case, the house is very energy efficient, with a B2 BER rating thanks to the breathable Poroton clay bricks and thermal shields. The pond too is south-facing for a reason, using a water source heat pump to generate heat from the water.
Found up a long, sweeping drive, the house itself covers 295 square metres, including three bedrooms and two very large studios, ideal for working from home. There are few windows facing onto the front and the main entrance is discreetly tucked away in the central conservatory axis, giving you ultimate privacy.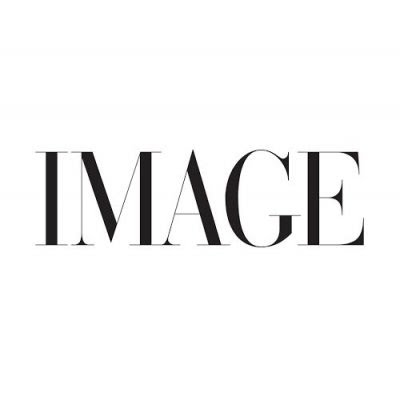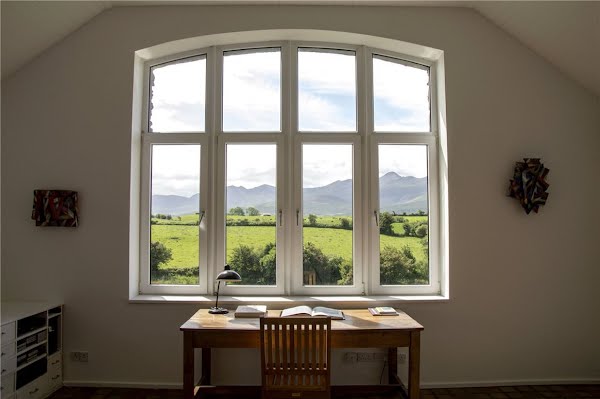 The H-shaped house is split into two wings, each serviced by its own staircase and anchored by the central garden room/conservatory. Made from galvanised steel and double-glazed windows, the conservatory offers views of both the south-facing pond and MacGillycuddy's Reeks mountains.
The east wing is made of two large studio spaces, which could also be easily turned into a living room and principal bedroom. The ground floor studio has skylights and is currently used as a painting studio. There is also has access to a greenhouse with a glass roof, as well as a bathroom.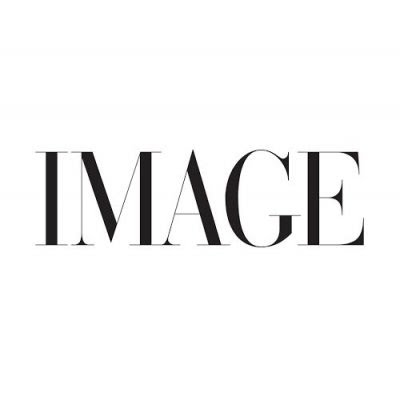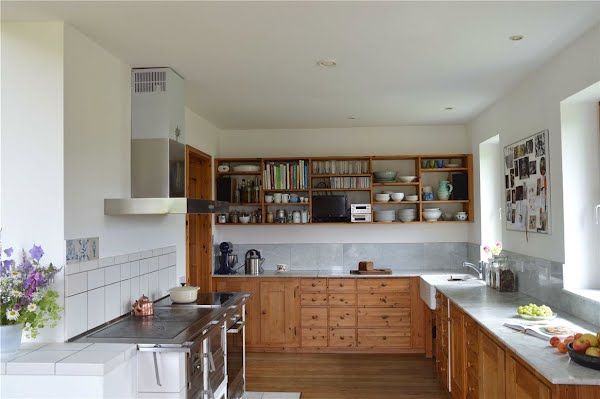 The west side holds the main rooms of the home, including a well-considered bespoke timber kitchen with marble worktops, Miele appliances, and an integrated stove. From the adjoining dining area, a glass door leads onto a sheltered stone terrace that wraps around the whole house with beautiful views of the surrounding landscape. A sizeable utility room is tucked behind the kitchen. 
There's also a ground floor bedroom, as well as a large bathroom and a guest washroom. Upstairs are a further two bedrooms, a bathroom and a storeroom.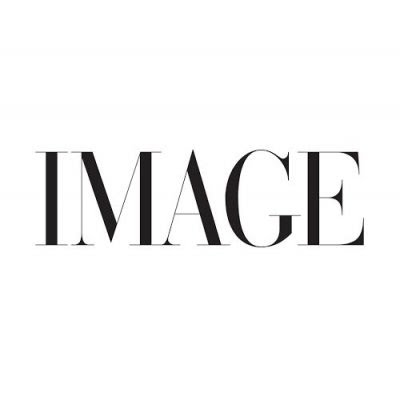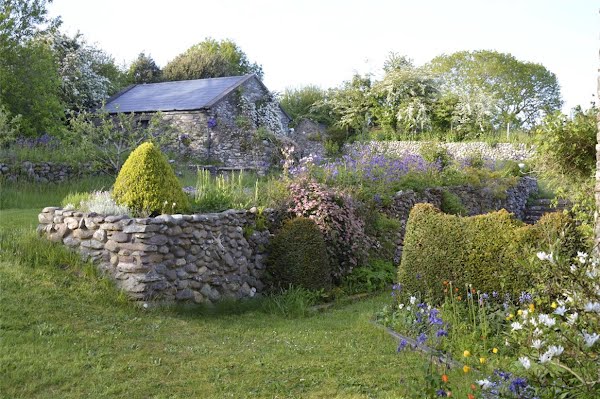 Outside, the extensive grounds include a walled vegetable garden, herb garden and a fruit orchard. Around the garden are stone walls and raised beds with mature flowers as well as alfresco eating areas, water features and a storage shed.