Stuck in a book rut? Here's what the IMAGE staffers are reading this month
---
If you need some reading inspiration, here are some suggestions from the IMAGE team.
Each and every year, without fail, 'read more' is hopefully tacked on to the end of long lists of potentially life changing resolutions. Now that we're reaching the midway point of February, how's that working out for you?
In order to give you some inspiration to get you out of that reading rut, we gathered some book suggestions from team IMAGE, and trust me when I say, they won't disappoint.
Everyone should read Wintering by Katherine May at least once, especially at this time of year. It's not a new book but one I find myself intuitively returning to over and over. It's a comforting read, especially for anyone going through a "fallow period" of life. She talks in detail about the times when we must "winter", and the importance of those times of retreat in order to care for and repair ourselves. It's a meditation on hibernating, healing and quiet moments – quite the antidote to what can feel like a very fast pace of life.
— Dominique McMullan, Editorial Director, IMAGE
I am currently reading/listening to Invisible Women: Exposing Data Bias in a World Designed for Men by Caroline Criado Perez at the moment. It is incredible and very powerful, with so many insights that we all need to know.
— Olga Gordeychuk, CFO, IMAGE Media
In an effort to finally make good on my resolution to read a book a month, I currently have two on the go (Prince Harry's Spare and Notes on Heartbreak by Annie Lord) – neither of which I've made much headway on. I did recently finish I'm Glad My Mom Died though and loved it. It's a devastating memoir written by iCarly star Jennette McCurdy all about her childhood and her relationship with her mother – as heartbreaking as it is funny, I devoured it in a couple of days. I also whipped through Ruth & Pen by Irish author Emilie Pine. Set in Dublin, it traces the lives of two women across a single day. This was a bit of a slow burn but I was thoroughly invested by the end so stick with it!
— Sarah Finnan, Acting Deputy Digital Editor, IMAGE.ie
I'm always a bit cautious about opening up something so hyped (it topped countless lists, including nabbing the title of #1 TIME magazine Novel of the Year), but Tomorrow, and Tomorrow, and Tomorrow by Gabrielle Zevin was a sweet and immersive read. Refreshing in that it's about love, but not necessarily romance, and about video games, without ever losing sight of the humans behind the tech. It's one of those books you'll be sad to finish because you've grown to know the characters so well.
— Nathalie Marquez-Courtney, Editor, IMAGE Magazine
I inhaled Really Good, Actually by Monica Heisey, a hilarious and relatable debut from Schitt's Creek screenwriter Monica Heisey in just two sittings. It meets 29 year old Maggie, who is newly facing single life now that her marriage has ended only 608 days after it started. But she's doing really good, actually, as she figures out online dating, how to pay rent by herself, friendship as the single friend, relearning life without a long-term partner and many, many hobbies. My group chat is full of pages of the lists Maggie compiles from her Google search history ("what is tiktok", "kate bush this woman's work karaoke", "how delebe tiktok") to a list of 'Reasons I Cried 12-23 November' ("used one of those calculators to determine how soon you can retire if you make X amount and save Y amount each month; found I could reasonably begin retirement in 238 years").
— Holly O'Neill, Acting Digital Editor, IMAGE.ie
I've been reading Checkout 19 by Claire-Louise Bennett which is a curious, meandering exploration of the protagonist's memories and thoughts, often through the lens of books. As a lifelong book addict there's something about this deeply introspective conversation with various titles that I love, and has got me thinking about books that have made an impact on me over the years, making me want to revisit them.
— Megan Burns, Deputy Editor, IMAGE, IMAGE Interiors
An oldie but goodie, I picked The Girl You Left Behind by Jojo Moyes up in a charity shop earlier this year. It follows two girls along two different timelines, who are connected by the same intriguing portrait – one is a Frenchwoman during WWII who must navigate dangerous waters when the Germans occupy her town, and the other lives in modern day, trying to move on after the loss of her husband. A great story about love, loss and female strength.
The transporting audiobook of Morgan Is My Name by Sophie Keetch quickly became the highlight of my morning walks. The first in a trilogy to come, it's a feminist retelling of the early life of famed villainess Morgan le Fay in Arthurian Literature. I was swept up in the quiet magic of it all (Sophie is a superb writer!) and found myself rooting for the ever-strong protagonist Morgan as she refuses to bend to the will of men in her life.
— Shayna Sappington, Branded Content & Staff Writer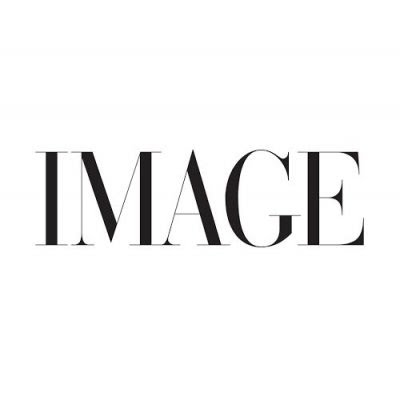 I am a true fiend for a short story collection, and Grand Union by Zadie Smith and each tale is as varied and immersive as the last. Every story offers a new perspective, pulling you right into the middle of a rich and textured new world to a borderline dizzying degree. Stories range from dystopian tales to refined portrayals of humanity, with time, place, and a sense of self as recurring themes tying the book together.
— Sarah Gill, Staff Writer
Recently I revisited my favourite book of all time, Tread Softly on my Dreams by Gretta Curran Brown. The book is one of the liberty trilogy and has been my favourite for many years. The books were misplaced years ago when we moved house and I struggled to replace them. My parents surprised me at Christmas with the three of them and it brought the biggest smile to my face. What starts off as a love story, truly pulls you into the most gripping and heroic story of the United Irishmen including Wolf Tone and Robert Emmet. I would recommend this trilogy for anyone looking to learn more about Irish history while reading a stunning and captivating book.
— Doireann Murray, Chief Revenue Officer, IMAGE Media