Nominate someone special to WIN a weekend away at The Merrion hotel this Christmas
Sponsored By
---
Sponsored By
Is there a special someone in your life that always 'makes good better'? Show them how much they mean to you by nominating them in our competition below, and they could win a hotel stay for two at The Merrion.
As the holiday season approaches, it's easy to get caught up in the stressful side of it all and lose sight of what this time truly represents.
Christmas is a time to step back and be grateful for all the loved ones in our lives and show them appreciation, whether this means giving them a thoughtful present, spending quality time with them or just communicating how much they mean to you. To do just that, we are teaming up with Linwoods Health Foods.
Linwoods Health Foods are all about making good better through their healthy seed range, and this Christmas they would like to invite IMAGE readers to nominate someone in their life who makes good even better! What better way to do that than with a Dine and Dream overnight stay at the luxurious five-star Merrion Hotel in the heart of Georgian Dublin, with a full Irish breakfast AND a three-course dinner in their gorgeous Garden Room.
Guests can also take advantage of the 18m pool, spa, gym and the intimate No. 23 Cocktail Bar — the perfect weekend getaway to relax and recharge for the Christmas celebrations to come.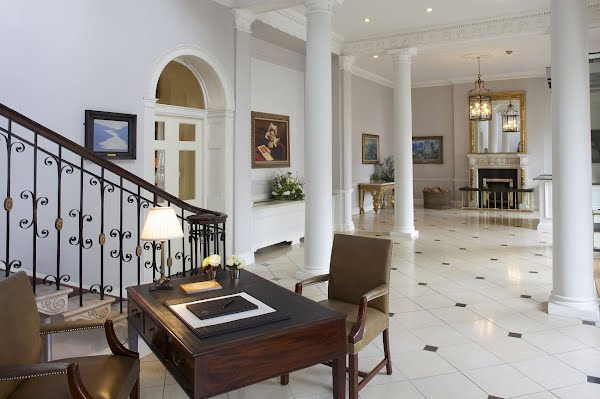 The prize
The winner will receive The Merrion hotel's Dine and Dream package. This includes:
One night's accommodation in a luxurious double room in The Garden Wing
Full Irish breakfast the next morning
A three-course dinner from the 'House Menu' for two people in The Garden Room
How to enter
Enter for your chance to win by filling out the form below:
Sorry, this competition is now closed and no longer receiving entries. Thank you.
---
Linwoods Health Food Blends comprise a range of healthy seeds, nuts and berries and has grown into a collection of more than 15 premium blends and healthy seed snacks. Today, Linwoods produces a variety of healthy superfood combinations providing a convenient, quick and easy way to get essential fatty acids, vitamins and minerals into your diet. Shop the range now.