The best new TV coming to Netflix, Amazon Prime and other streaming sites this February
---
There is so much new TV goodness coming to Netflix, Amazon Prime, Apple TV, Disney Plus and Sky this February 2022
Wondering what to watch this February? There's plenty of excellent coming for this typically gloomy (especially if you're single) month, from Shonda Rhimes' Inventing Anna and Adam Scott in Apple TV's trippy-looking Severence to Will Smith's gritty reincarnation of the show that launched his career and Josh Hartnett's small-screen return, there's no shortage fresh TV.
Monday, January 31
Janet Jackson, 9pm Sky Documentaries
Already aired in the US to many headlines (including about that Superbowl halftime show with Justin Timberlake, her relationship with abusive father, and of course, that even more famous sibling), the first of the four-episode docu-series on the singer launches tonight after five years of recording.
Tuesday, February 1
My Best Friend Anne Frank, Netflix
The 2021 Dutch film comes to Netflix this year, it's based on the real-life friendship between Anne Frank and Hanneli Goslar. From their time frolicking through pre-war Amsterdam to their devastating reunion in Auschwitz, its a testament to their devotion to one another.
Wednesday, February 2
Pam & Tommy, Disney Plus
There's been plenty of controversy surrounding Hulu's Pam & Tommy series but the critics are united on one thing – it's a raucous and intriguing watch. Lily James and Sebastian Stan play the loved up couple during a turbulent time in both of their lives: their own is robbed and a private tape they filmed during their honeymoon is sold online.

Thursday, February 3
The Righteous Gemstones: Season 2, 10pm Sky Comedy
Written and starring Danny McBride, John Goodman plays a much-lauded televangelist running it has a family business, although his family, which include McBride and Adam DeVine, aren't exactly up to the Lord's work. A dark and humorous escape watch.

Friday, February 4
Suspicion: Season 1, Apple TV
When the son of a prominent American businesswoman (played by Uma Therman) is kidnapped from a New York hotel, four seemingly unconnected British guests staying there are arrested for the crime. A tense thriller with a great cast.

Saturday, February 5
Reacher: Season 1, Amazon Prime
Based on Lee Child's book The Killing Floor, former military police investigator Jack Reacher who has since gone off-grid is arrested for a murder in a small Georgia town. Wanting to prove his innocence he offers his services and fist-first approach.

Sunday, February 6
The Photograph, Netflix
LaKeith Stanfield and Issa Rae are Michael and Mae, a young couple who fall in love in New York just as he's preparing to move to London. As they struggle to maintain their relationship long-distance, Mae discovers a family photo that forces her to rethink the life of her estranged mother and maybe, her own relationships. A classic rom-com.

Monday, February 7
Imagine … Marian Keyes: My (Not So) Perfect Life, 10.35pm, BBC One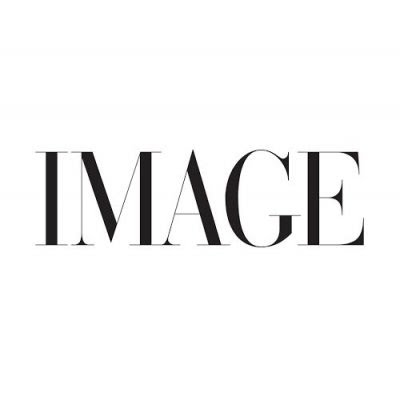 Beloved author and Twitter queen Marian Keyes sits down with Alan Yentob to discuss how her humour, love life, upbringing and struggles with addiction and depression all influence her writing. Her comic romances have taken her career from partying waitress to internationally best-selling author, beloved both at home and abroad.
Tuesday, February 8
This is Going to Hurt, 9pm, BBC One
Following the huge success of Adam Kay's memoir about his time working as a junior doctor in the NHS, it's now been adapted into an equally dark and much-anticipated new series, starring Ben Whishaw, who many might recognise as Q from the recent Bond series. Working in the OBGYN ward, it's a hard-hitting and yet humorous look at the reality of working in a job that really is saving lives in an understaffed and slightly crumbling hospital.

Thursday, February 10
The Fear Index, 9pm Sky Atlantic
Josh Harnett returns to the small screen with this Sky Original. Based on the novel by Robert Harris, the season follows 24 hours in the life of Alex Hoffman, a computer scientist who builds an AI program that helps investors make a killing on the financial market based on the fluctuating fears of consumers. But as he prepares to launch, it appears he's either being set up or he's losing his mind. A four-part series that's not short on heart-stopping moments.

Friday, February 11
Inventing Anna, Netflix
This one might just be the release of the month. Following the success of Bridgerton, Shonda Rhimes returns to Netflix with a very different show. Based on the true story of Anna Delvey, a supposed New York socialite who swindled the city's elite out of millions of dollars, funding a lavish lifestyle that was documented on Instagram. Starring Ozark's Julia Garner as the scam artist herself, expect it to be nominated for many, many Emmys.

Saturday, February 11
The Sky is Everywhere, Apple TV
Based on the beloved teen novel comes this Apple TV movie about a teenage musical prodigy stuck in her grief for her beloved older sister. When two boys enter her life, one new and one old, she struggles with how to manage her feelings alongside that of her family's loss. Bright and colourful, it also stars Jason Segal as the hippy-dippy dad.

Sunday, February 13
Dream Horse, Sky Cinema
Based on the true story, Toni Colette and Damian Lewis star in this heartwarming drama about a Welsh town that decides to band together and breed in their own racehorse in the hopes of turning around their own luck after the collapse of the mining industry
Monday, February 14
Bel-Air: Season 1, Peacock
Streaming on Peacock and available to Sky and NOW TV customers comes this gritty reimagining of the 1990s show that launched Will Smith's career. Jabari Banks stars as Will, a kid from Philadelphia who goes to stay with her wealthy family in Bel-Air after getting on the wrong side of some local thugs. In a world of mostly wealthy white kids, he struggles to fit in and the trailer has real "Welcome to The OC, bitch" vibes.

Tuesday, February 15
Home of the Year, 8.30pm, RTÉ One
The eighth season of RTÉ's hit show returns tonight, with architects Hugh Wallace and Amanda Bone returning alongside new addition, interior designer Sara Cosgrove. In the first episode, the three judges visit a new-build in Kerry, a terraced home in Dublin and a refurbished cottage in Longford.
Wednesday, February 16
jeen-yuhs: A Kanye Trilogy: Act 1, Netflix
21 years in the making, the first of a three-part doc on Kanye West hits Netflix. From filmmakers Coodie and Chike, it's a revealing look at the artist from his early days in Chicago right up to his life today (well, maybe not quite as far as Julia Fox) as a multidisciplinary artist.

Thursday, February 17
The French Dispatch, Disney Plus
Wes Anderson's latest flick comes to Disney Plus, set in the French outpost for an American newspaper, it brings to life a collection of stories that surround the French dispatch. Typical psychedelic Anderson, expect fantastical sets, spectacular cinematography and a magnificent cast.
Friday, February 18
Space Force: Season 2, Netflix
The first season was a little underwhelming considering its A-plus cast (Steve Carell, Lisa Kudrow, John Malocvitch) but it's expected the second season will align itself more with The Office-style humour. Now they've established the space force, the underdog team must adjust to being part of a wider framework, and working under a new boss.

Saturday, February 19
Marvellous Mrs Masiel: Season 4, Amazon Prime
Amazon Prime's biggest hit so far returns with its fourth season, this time finding Midge as she enters the swinging 1960s as she tries to establish her comedy gig as more than a warm-up act and her family, and ex-husband, continue to wreak their havoc on her life and career.

Sunday, February 20
Severance: Season 1, Apple TV
Think Eternal Sunshine of the Spotless Mind but for your work life, this new series from Apple TV and directed by Ben Stiller has the claustrophobic intensity of Ex Machina as a group of co-workers agree to complete sever their work memories from their home life. But why exactly do they need to and why did their manager abruptly leave? Starring Christopher Walken, Patricia Arquette and Adam Scott, it looks twisty good.

Monday, February 21
Last Week Tonight with John Oliver, 9pm, Sky Comedy
The Englishman returns for the ninth season of his satirical news talk show, giving his own wise-cracking spin on the latest political and cultural news.
The Walking Dead, Disney Plus
Returning for the season half of its final season, The Walking Dead returns to all its big battle, ensemble glory as these hardy survivors try to find an end to this 11-season-long apocalypse, but what if the alternative is just as unsettling?
Tuesday, February 22
Race: Bubba Wallace, Netflix
If you enjoyed Netflix's Formula One: Drive to Survive, you'll certainly be interested in this new six-episode documentary series. Following the path of Bubba Wallace, the only full-time Black driver in the elite ranks of NASCAR, it will look at his life both on and off the tracks during one season of the NASCAR Cup Series and his struggle to merge his career choice with this experience of racial injustice.
Wednesday, February 23
French Exit, Sky Cinema
This has a cracking cast, including Lucas Hedges, Michelle Pfeiffer, Michelle McDonald (Dumplin') and Imogen Poots. Pfeiffer stars as an ageing New York socialite who is forced to take up a friend's apartment when all her inheritance runs out. Cashing in on the remainder of her possessions, she brings her aimless son (Hedges) and their cat with her, only to fall in with an eclectic group of Parisiens.
Thursday, February 24
jeen-yuhs: A Kanye Trilogy: Act 2, Netflix
The second part of this clearly very timely documentary on the life of Ye drops. Entitled "Purpose", it centres on Kanye's creative process in the run-up to his debut solo album, The College Dropout, including his doubters and his eventually double 2005 Grammy win.
Friday, February 25
The Desperate Hour, Sky Cinema
Naomi Watts plays the mother to a teenage son caught in a school hostage situation in this tense new thriller. Out for a morning run, she gets a red alert notification to say there's an ongoing incident and the police notify her by phone that her son might be one of the hostages. Racing through the forest to get back and save her son, the film focuses mostly on her phone conversations to try and rescue Noah. Think Phonebooth (remember that film?) but on the move.
Saturday, February 26
Knives Out, 9pm, Channel 4
Looking for a great family movie this weekend? Thai who-dun-it does not disappoint, with Daniel Craig as the Poirot-esque detective brought in to investigate the murder of a wealthy man, with the question of inheritance making his wildly dysfunctional family the main suspects.
Sunday, February 27
Peaky Blinders, 9pm, BBC One
Delayed due to the pandemic, the final season of Peaky Blinders is finally ready to hit our screens once again. While the plot has been so far very under wraps (they made the premiere date announcement via a mural in Birmingham last week with no further information revealed), lead actor Cillian Murphy has said the season will be a homage to Helen McCrory, who passed away from cancer last year.