Yoga teacher Erica Bracken on her secret Lough Hyne spots, Chester cake, Cork's many magnificent coffee shops and family-run must-visits, and why the countryside beats the city.
Home is… Glenville, Co. Cork. The kind of place you might never necessarily need to visit or even pass through, but it is a slice of rural Irish countryside heaven. During the first lockdown in 2020, I moved home from Dublin for what I expected to be three or four weeks, maximum, but I'm still here and I am loving the countryside life.
My first home outside of my childhood home was moving to a house off College Road in Cork City when I was studying Law at UCC. When I think back now to the state of that house it gives me shivers. I don't think it had been properly cleaned in years when we moved in. But, at the time at least, when you're a student you just put up with a manky house share once it's cheap and close to the college. But it's safe to say my standards of cleanliness have evolved.
My first job was from a young age, I was roped into working in my parent's bakery and cafe in Cork at various busy points, such as every Christmas. More officially, I worked a Saturday shift in the cafe all during college. I would credit my experiences there for giving me a solid work ethic and not being afraid to get stuck in and do a hard day's work, something that has stood to me in all my professional jobs ever since.
My favourite childhood memories (I couldn't pick just one!) are summers spent in West Cork. My aunt and uncle have a house in Rosscarbery and every year we'd load up the car and spend multiple weeks down there. The Warren Beach and pier in Rosscarbery were frequented more times than I could begin to count, and every other day we'd set off to another part of West Cork for a walk, picnic and swim: Lough Hyne, Sherkin Island, Toe Head, Tralispean – too many to list!
To let my hair down, going up a mountain or into a forest is about as wild as I get! We're lucky to have woodlands on our doorstep, but I love finding new trails around Cork. I recently discovered a lovely little loop walk in Crosshaven and took a trip to Garrettstown (where there's a mobile sauna and acai bowl food truck right off the beach), for example. I get immense satisfaction from going somewhere I haven't visited before or exploring somewhere familiar in a different way – on that point, SUP on the River Lee in Cork City is on my to-do list!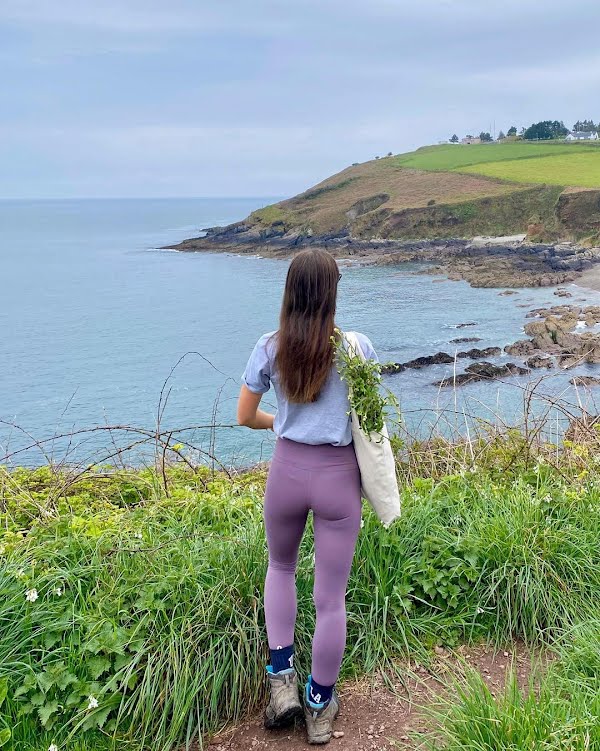 If I could buy any building in Cork, it would be at my childhood home, which is on land that was previously part of a manor estate in Glenville. We grew up having the sprawling estate woodlands as our playground, so I know every nook and cranny. It's still just as magical to me as an adult. I have always dreamed of buying the manor house and estate and turning it into an incredible hotel or retreat venue.
For a first date in Cork, I recently went on a date that was up there with the best I've been on – hike in Lough Hyne, spin into Baltimore, then onto Schull for a dip and fish, chips and a glass of wine at L'Escale at the harbour. Major brownie points were scored.
As I live in Cork I haven't needed to stay in a hotel lately, however, I have a few Air BnBs on my list that I want to get to – like this treehouse in the middle of Cork city. It looks like such a haven of nature right off the main thoroughfare in Cork and the views of the city look incredible.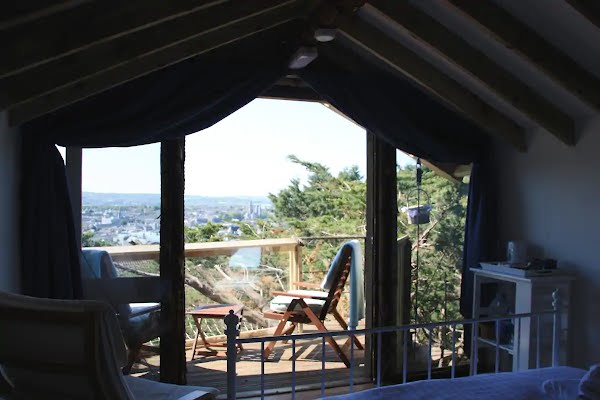 We are spoiled for shops in Cork with the English Market. It's located right in the city centre and a treasure trove of good food. I love My Goodness for intensely flavoursome raw vegan food, and the quality and variety of fresh fruit and veg is amazing. I can't mention my parent's bakery and cafe, Bracken's Bakery on the Old Mallow Road for doorstep sandwiches and classic Cork confectionery – think fresh cream doughnuts, pink pastries and Chester cake.
What makes someone a Corkonian is knowing what Chester cake is and knowing what being 'allergic' to something really means.
I live in the middle of the Cork countryside so I actually rarely if ever need to get taxis when I am here, it would cost me a fortune to go anywhere!
My favourite pub in Cork is just outside my village, in the very middle of the countryside – a pub called The Angler's Rest – we called it 'Keame' after the townland it's located in. There are no other shops around and barely any houses nearby. The pub is essentially an extension of the owner's home, and in fact, the regulars are often invited into their living room. You couldn't get a warmer welcome and it couldn't be more of a quintessential Irish pub!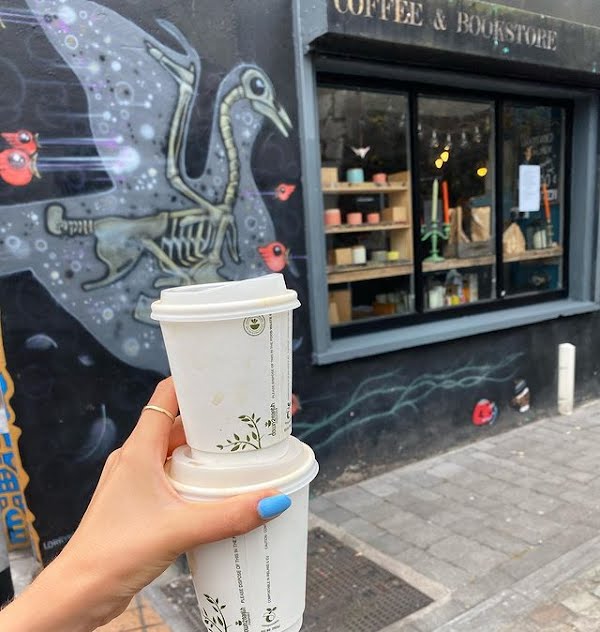 In Cork city, some of my favourite coffee shops are Myo Coffee, Cafe Moly, Alchemy Coffee, Good Day Deli (the setting alone, within the Nano Nagle Centre, makes this a must-visit) and Cortado coffee truck on the Marina. Further afield, Fado coffee truck in Douglas and O'Neills in Skibbereen.
My favourite Irish work of art is – do clothes count as works of art? If so, Irish fashion designer Aoife Mc Namara's garments are designed in Ireland, made using sustainable Irish materials – like wool and linen – and produced in Ireland. They are forever pieces!
My favourite beauty spots in Cork include MediGlow in Douglas, which does great facials. I also go to a little lesser-known spot in Glanmire too, Vision of Beauty. Owner Aisling works from a little shed in her back garden. She's a gem and really tailors the facial to your needs. Hair-wise, I've recently started getting my hair done using Aveda Full-Spectrum natural hair colour, it not only looks great but really conditions the hair too. Origin Hair is the go-to for Aveda in Cork City.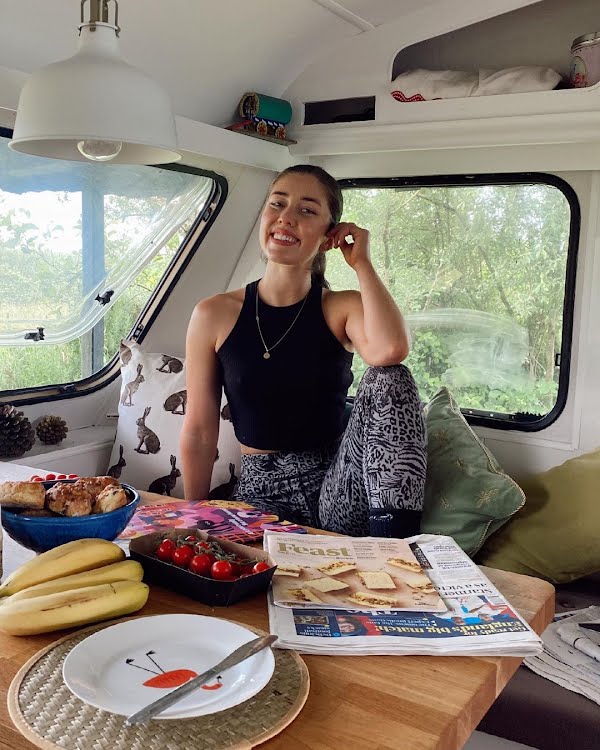 For my favourite way to spend a day in Cork, refer back to where I go to let my hair down – or otherwise, just a very slow day at home. When I lived in Dublin I lived in a small city centre apartment, so I never used to just spend a day pottering around, a little bit of yoga, multiple coffees, mulling over a crossword, maybe going for a walk. Now I love nothing more when I get a rare weekend without plans. I've really learned how to stop and take a day to rest since I moved to the countryside.
The best meal I've had in Cork is Iyer's restaurant on Pope's Quay, the north side of the River Lee, is like any other in Ireland. It's very small – about seven tables in a little room with a counter and one chalkboard menu on the wall. It's very family-run – you really feel like the food is cooked by loved by Gautham Iyer. And it's very authentic – Gautham prepares food carefully according to the Ayurvedic principles he grew up with in his homeland, Tamil Nadu. For example, some days the restaurant will not offer root vegetables, because the lunar significance is wrong to eat those. Think Thali plates, triple fermented sourdough Uthappam (a type of dosa) and samosas. Writing this has reminded me I need to book in again, asap!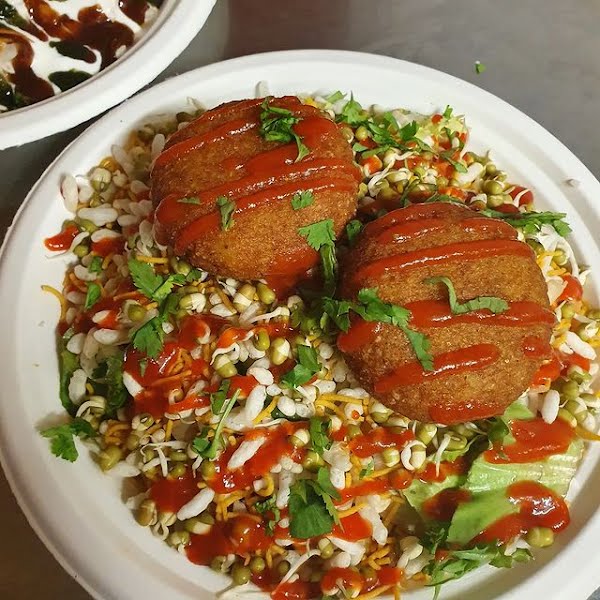 The best walk in Cork is – I realise I've mentioned Lough Hyne twice already but there's a longer loop walk in Lough Hyne (about 8km) that has a special place in my heart. Many people who visit miss out on it, instead opting to take the short and steep woodland walk near the car park. The walk takes you along quiet country roads that are steep at times but worth it for the views of Baltimore and out onto the Atlantic Ocean.
My Cork secret is that hike above which towards the end brings you to another lesser-known Lough Hyne spot, a little fishing pier called Barlogue Pier. Down a narrow one-lane tree lined road, the water here always seems to be a stunning turquoise, it's perfect for a dip and a picnic, and often you'll have the place all to yourself.
I'm sure the nightlife in Cork is great, but as someone who cannot remember the last time they were in a club I think I don't have the qualifications to offer any good insights in this regard!
The most exciting Irish plan I have this summer is an Air BnB booked in Ahakista on the Sheep's Head peninsula. It's a peaceful, unspoiled and wildly beautiful part of West Cork that I haven't visited since I was a child. I'm so looking forward to exploring the hills, headlands, beaches and food in the area once again.
What are you up to with work at the moment? For work, I wear lots of different hats. I'm a freelance PR and Marketing consultant, yoga teacher and Lionne Skin Mentor. There's always a lot going on! I'm always creating content for my Instagram in the background too, mainly around the themes of yoga and skincare, so if you're looking for tips on either you can find me at @erica_bracken.
Photography by @erica_bracken.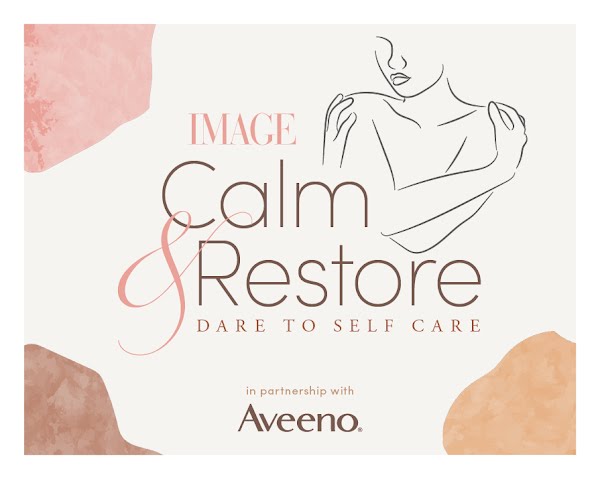 Join Erica Bracken at our virtual, expert-led event on Sunday, July 31st and learn how to achieve healthy, glowing skin. Each attendee will have access to a free face yoga session.