Wait, I thought Kim Cattrall wasn't coming back to 'And Just Like That'?!
---
Kim Cattrall has been open about her rift with SJP being the reason she's refused to return to the SATC reboot, but then why the cliffhanger in 'And Just Like That's season finale?
If you have not yet watched last night's series (season?) finale of And Just Like That, then please be aware there are spoilers ahead!
It seems that the cast and crew's mumblings about wanting to do a second season of the Sex and the City reboot weren't based on thin air as the show's season one finale last night set itself up for a fresh start, and not just with Carrie letting go of Big and launching her new podcast.
The episode ended with Carrie texting Samantha, who has been noticeably absent from the show so far, suggesting they meet for cocktails while Carrie is in Paris – let's just pause for a sec on how American is it to suggest meeting someone who lives in LONDON to meet for cocktails in Paris. However, Samantha seems game to hop on the EuroStar (can you imagine) and suggests, "tomorrow night?"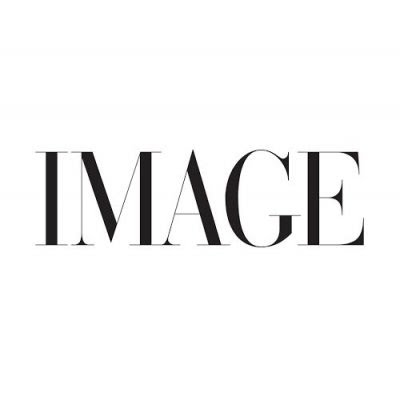 But wait a second, I thought that ship had sailed, like a long time ago?
And you would be mostly correct. Actress Kim Cattrall opted not to return for the reboot, with Samantha's absence explained because she moved to London and dropped Carrie as a friend when she dropped Samantha as her publicist.
It didn't come as too big a surprise, after the disaster that was the SATC 2 movie, Cattrall was always open about the fact that she wouldn't do another film, but chances are, her absence is more than likely due to the fact that she has never seen eye-to-eye with her former co-star Sarah Jessica Parker (SJP).
Cattrall has been clear in the past that she no longer wants to be involved in Sex and the City amid a public falling out with co-star SJP. It was confirmed in 2004 that all was not exactly as rosy on set as the series had depicted.
In an interview on Friday Night with Jonathan Ross in 2004, Kim revealed that a pay dispute was a factor in the show ending. "I felt after six years it was time for all of us to participate in the financial windfall of Sex and the City. When they didn't seem keen on that I thought it was time to move on."
SJP tried to publically downplay any drama saying, "When you're on set, you're working 90-hour weeks, you're never home, you're exhausted. There are times when all of us have been sensitive, and sometimes feelings get hurt. But I don't have any regrets about how I've treated people," she said, adding in another interview some years later, "These were my sisters, these were people that I grew to love and admire."
"Never been friends"
However, in 2017, in an interview with Piers Morgan's Life Stories, Kim revealed she and Sarah had "never been friends" while making the series. When asked if the third Sex and the City movie was canned because of 'diva' demands (as was the rumour at the time), she responded: "We've never been friends. We've been colleagues and in some ways, it's a very healthy place to be because then you have a clear line between your professional life and relationship and your personal."
She also rejected her being branded a "diva", adding that it was SJP that drove the issue.
"This is really where I take to task the people from Sex and the City and specifically Sarah Jessica Parker, is that I think she could have been nicer. I really think she could have been nicer. I don't know what her issue is," she said. 'The thing that still bothers me is this feeling of being in some way made to be the baddie. I never asked for any money, I never asked for any projects, to be thought of as some kind of diva is absolutely ridiculous."

Then in February 2018, SJP responded to the comments, saying that she was "heartbroken" over Cattrall's comments.
"[I'm] Just…heartbroken,' she told Andy Cohen. "I mean that whole week, you and I spoke about it … I found it really upsetting because that's, you know, that's not the way I recall our experience."
"So…it's sad…I always think that what ties us together is this singular experience is the thing. It was a professional experience but it became personal because it was years and years of our lives. So I'm hoping that that sort of eclipses anything that's been recently spoken."
Nice Girl vs The Badie
Around a week later, the sad news broke that the brother of Cattrall had been found dead after going missing from his home in Alberta, Canada.
SJP wrote on an Instagram post: "Dearest Kim, my love and condolences to you and yours and Godspeed to your beloved brother. Xx."
To which Cattrall, presumably seething from the apparent hypocrisy of it all, responded with…
Being fair to Cattrall, SJP has generally always depicted herself as the "nice one" in rumours of any feuds, leaving Cattrell to be branded the diva who makes unfair demands, so one can understand her response made in a time of grief. And we have no idea what really went on during the filming of SATC.
Soon after, SJP insisted there was "no catfight" between the two over the third SATC movie.
Speaking to Vulture, she said: "I'd just like to remind everybody that there is no catfight. I have never uttered an unkind, unsupportive, unfriendly word, so I would love to redefine it. I've always held Kim's work in high regard and always appreciative of her contributions. If she chooses not to do the third movie, there's not a lot I can do to change her mind and we must respect it." She added: "I've never fought with someone publicly in my life, nor would I."
Just Like That
After a commenter noticed that Parker did not "tag" Cattrall in her announcement of the reboot on Instagram, as Cattrall isn't appearing in it, another commenter wrote: "They dislike each other".
Parker then replied to the user, writing: "No. I don't dislike her. I've never said that. Never would. Samantha isn't part of this story. But she will always be part of us. No matter where we are or what we do."
While Cattrall has not commented directly on the reboot but she has liked a number of Tweets lamenting her absence and one that praises Cattrall for "putting herself first".
The finale
So what's with the cocktail cliffhanger then? As And Just Like That director, executive producer and writer Michael Patrick King explained recently, just because Kim Cattrall is not onscreen doesn't mean that they have to write out Samantha altogether. " realized that even though Kim Cattrall didn't want to be in the series, Samantha could be — because of texting," he told Variety.
However, just because Samantha is still an integral part of the show does not mean producers are holding their breath for Kim Cattrall's return. "I have no realistic expectation of Kim Cattrall ever appearing again," said King, stating there was no open invitation extended to Cattrall even if she did wish to come back.
So while the show may have left the door open for a Carrie-Samantha reunification, such a resolution is a long way off in the real world. As King put, "the only magical thinking I do is in fiction".
Cast shake-up 
In Samantha's physical absence, a number of new characters were added to the show, with Sarita Choudhury stepping into a very Samantha-like role of Seema, Carrie's inexplicably wealthy real estate agent.
During production, SJP also shared a photo on Instagram of herself cuddled up to her original costars, Cynthia Nixon and Kristin Davis, along with Nicole Ari Parker — one of several new additions to the cast. The photograph of the original lineup had fans in the comments speculating whether Nicole — who is set to play a new character, Lisa Todd Wexley — might be stepping in as the fourth member of the iconic girl gang.
Coincidently, around the same time, Cattrall posted a short video of herself cuddling up to a dog named Pixel, whom she is set to star alongside in her new project Sensitive Skin, accompanied by the caption "When your co-star is a real dog."
Naturally, fans were quick to put two and two together and began gathering in the comments section to speculate whether the caption was a subtle dig at the rift between the pair.
We can only speculate, but what does remain clear is that the fallout between the two looks set to stay put, despite the season finale.